The eastern corner of Lewis and North Streets in Boston's North End, sometime in the 1860s. Photo courtesy of Boston Public Library.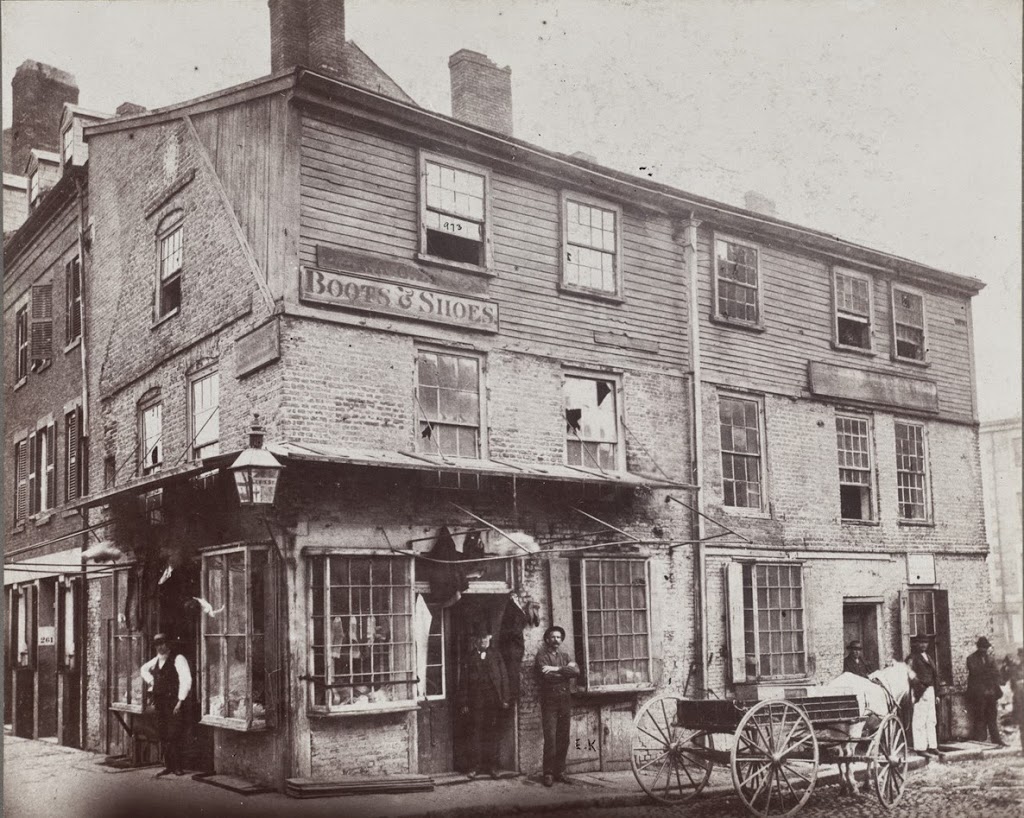 The street corner in 2014: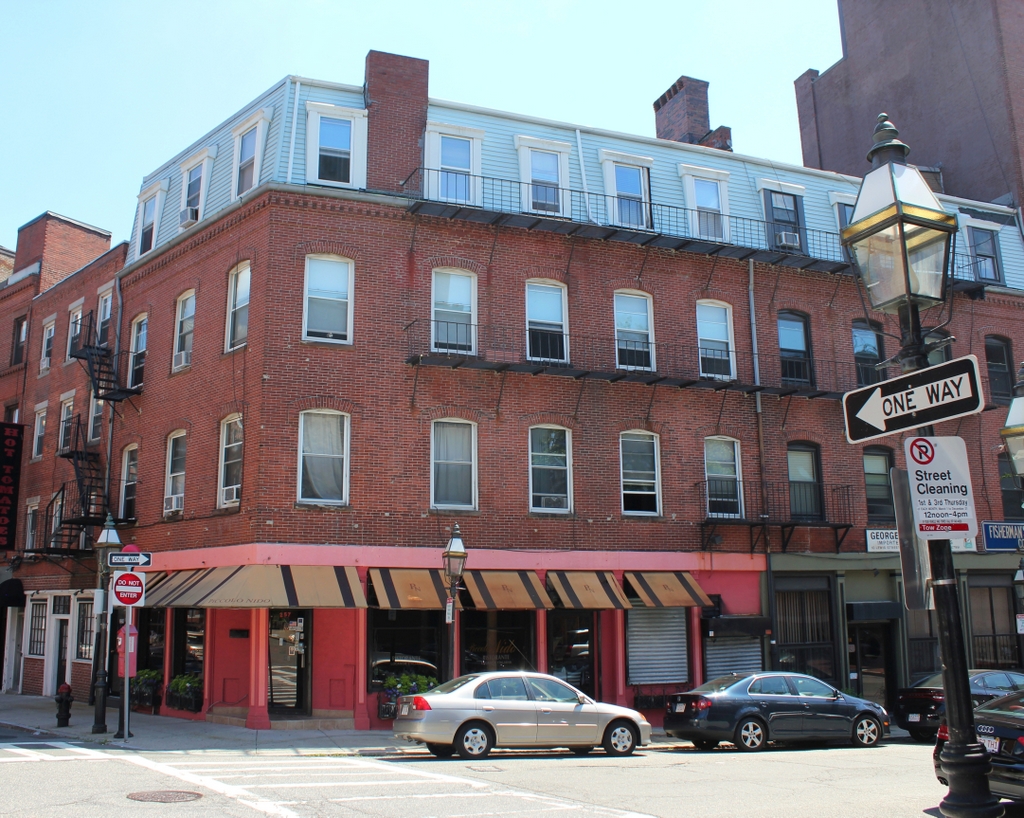 This ancient building in the first photo probably dated to the early 18th century, but it didn't last for too long after the photo was taken.  The present-day building on the site was completed around 1874, so the days were numbered for the old building by the 1860s.  At that time, the North End was somewhat of a slum, and the building itself looked like it wasn't in the greatest condition (note the broken windows on the second floor), so its demolition and replacement was probably hailed as a 19th century version of urban renewal.