Looking north on Washington Street in Boston, toward Stuart Street, in October 1909. Image courtesy of the Library of Congress, National Child Labor Committee Collection.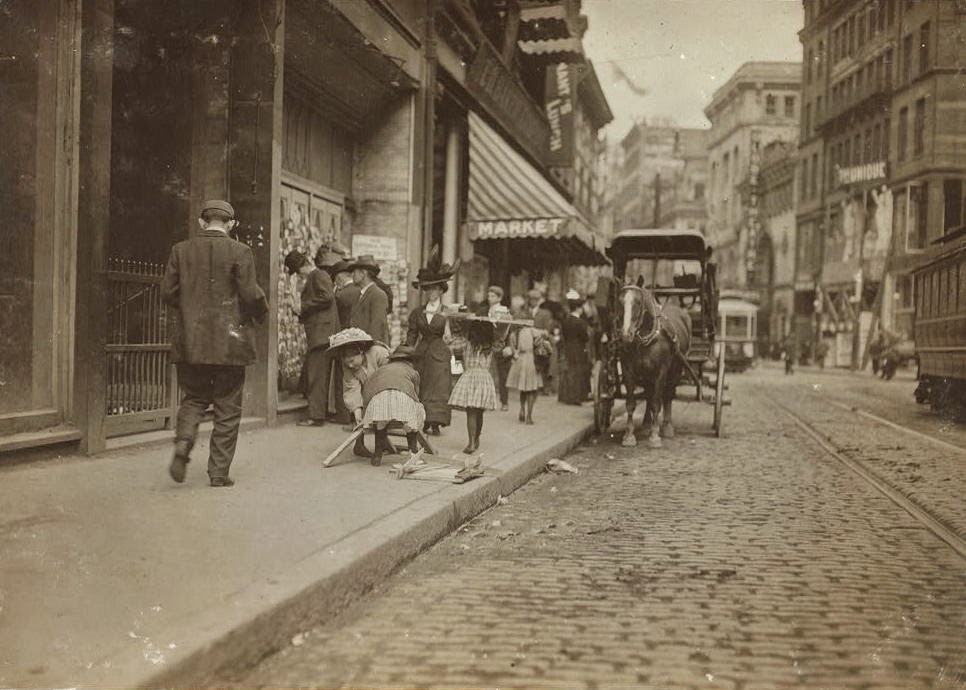 The scene in 2014: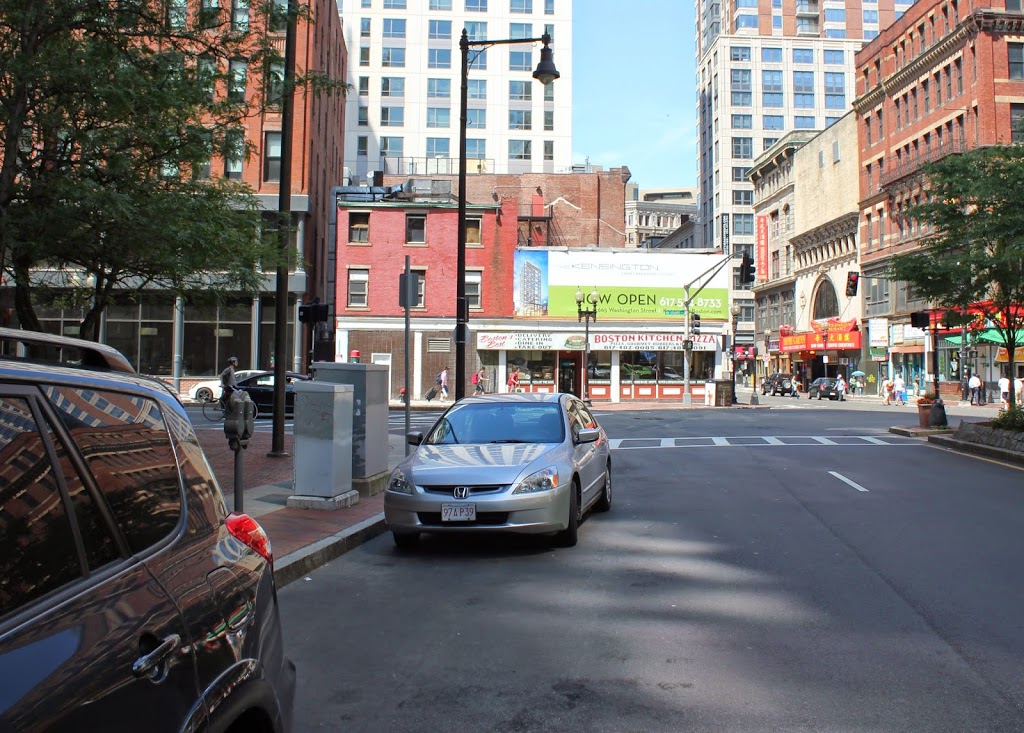 Like many other photographs by Lewis Wickes Hine of the National Child Labor Committee, the scene in the 1909 photo has almost a Charles Dickens-like appearance to it.  In the photo, a couple young girls struggle to haul wood back to their homes, presumably to use for heat in the upcoming winter months.
Several buildings survive from the 1909 photo, including the three buildings along the right-hand side of Washington Street in the distance.  The closest of the buildings is the former Unique Theatre, which was built in 1888 and opened as a theater in 1907, where it operated as a nickelodeon, an early, no-frills movie theater that cost five cents admission, hence the name,   According to the Massachusetts Historical Commission, it is likely the last surviving nickelodeon in Boston.
The other two surviving buildings are the former Globe Theater, and the office building beyond it. The Globe Theater was built in 1903 and substantially renovated later on, including the addition of several stories,  The other building, which is located at the corner of Washington and Beach Streets, was built around the same time, and is largely unchanged in appearance since the first photo was taken.