Workers in front of the Indian Orchard Manufacturing Company in Springfield, Massachusetts, in September 1911. Image courtesy of the Library of Congress, National Child Labor Committee Collection.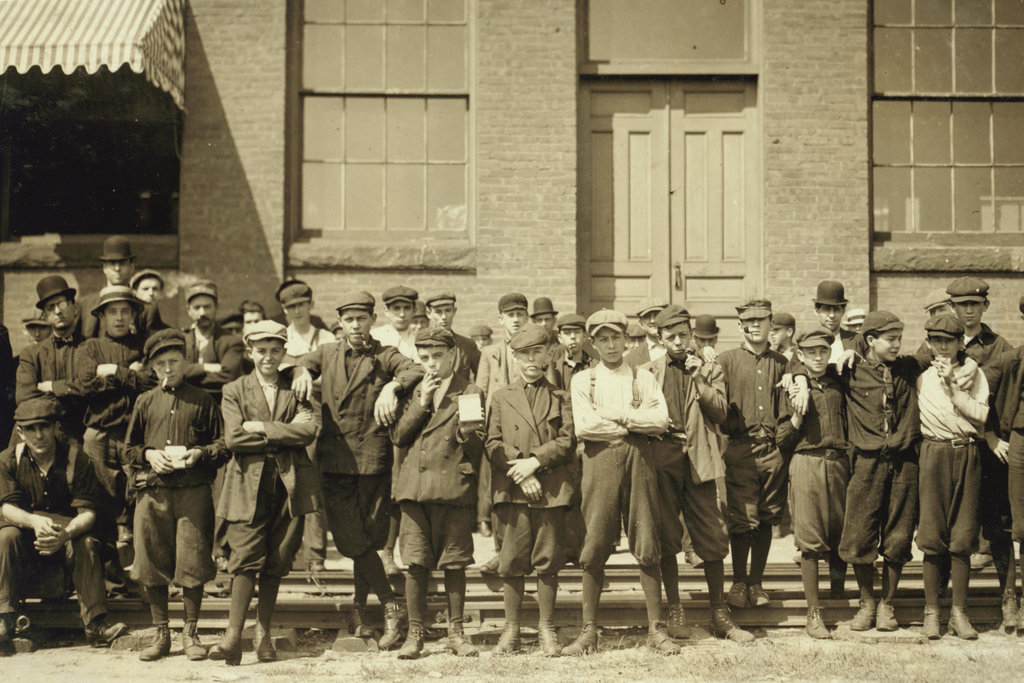 The scene in 2020: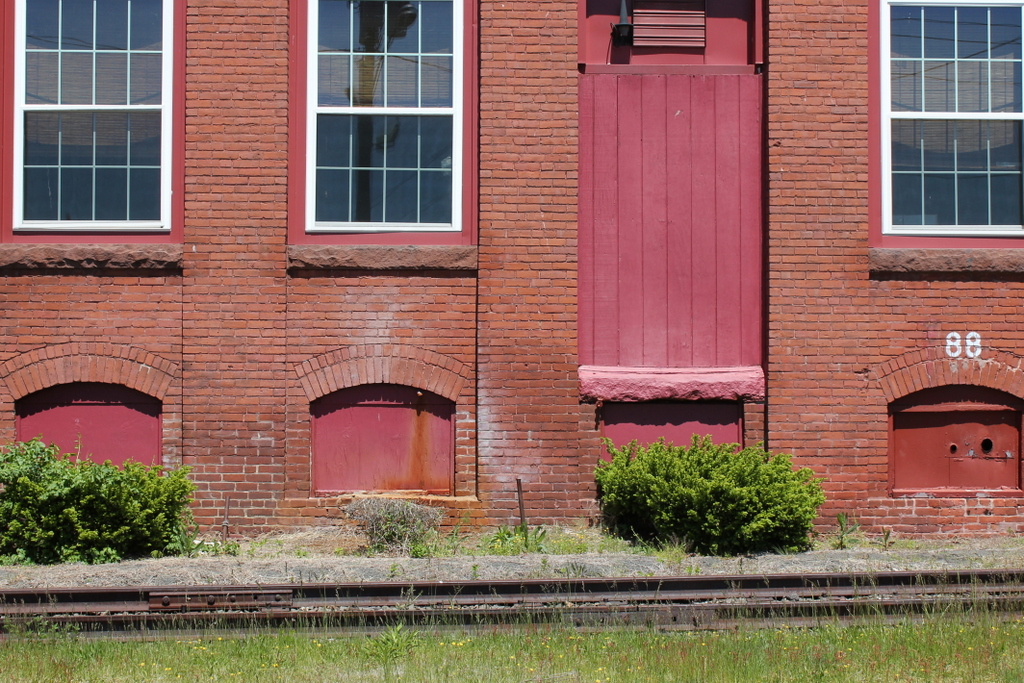 The 1911 photo was taken by Lewis Wickes Hine as part of his effort to document child labor conditions around the country.  Here, a group of young boys are posing outside their place of employment at the textile mills of the Indian Orchard Manufacturing Company.  The caption from Hine reads:
"Group in front of Indian Orchard Mfg. Co. Everyone in photo was working. Boy not photographed. Hector Dubois, 24 Water St. Doffer in Indian Orchard; crushed finger in pump. Location: Indian Orchard, Massachusetts."
Although many of them are likely not even teenagers at this point, they were likely finished with school, and were working full time in the factory.  Notice how many are smoking either a pipe or cigarettes, including the boy in the front row just to the left of center, proudly displaying his pack of cigarettes to the camera.
The location hasn't changed much in the past 103 years; the building still looks much the same as it did in 1911, and even the railroad tracks are still there.  The company is long gone, though, and it is highly unlikely that any of the workers are still alive.  However, photos such as these helped to bring about calls for social reform that would eventually lead to laws against child labor practices in the United States