Another scene showing young mill workers in Indian Orchard, Springfield, Massachusetts, in September 1911. Image courtesy of the Library of Congress, National Child Labor Committee Collection.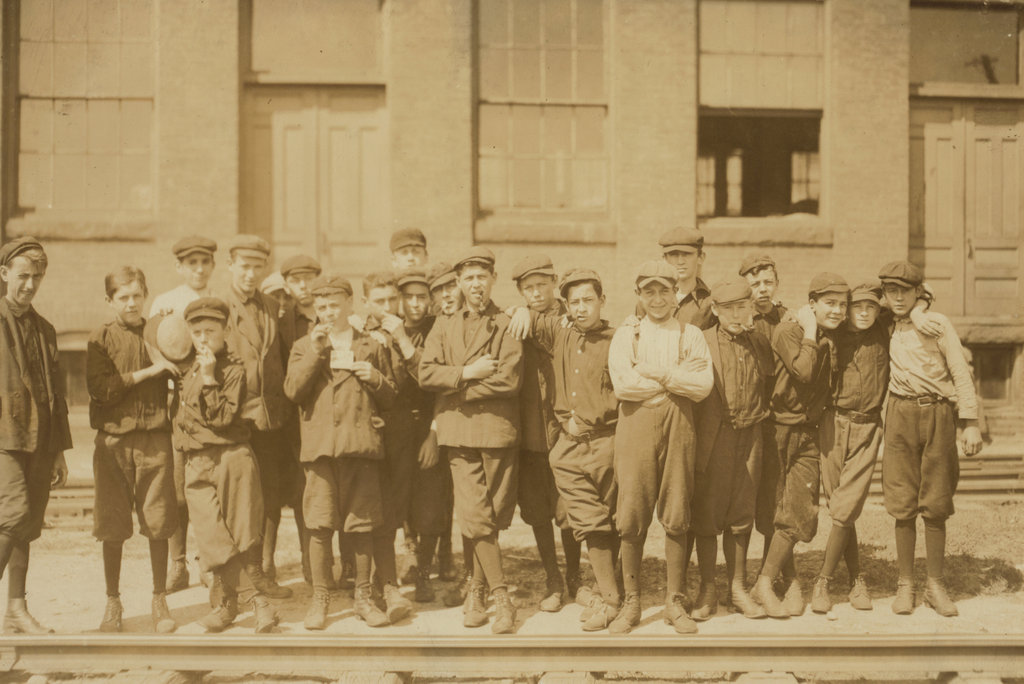 The scene in 2020: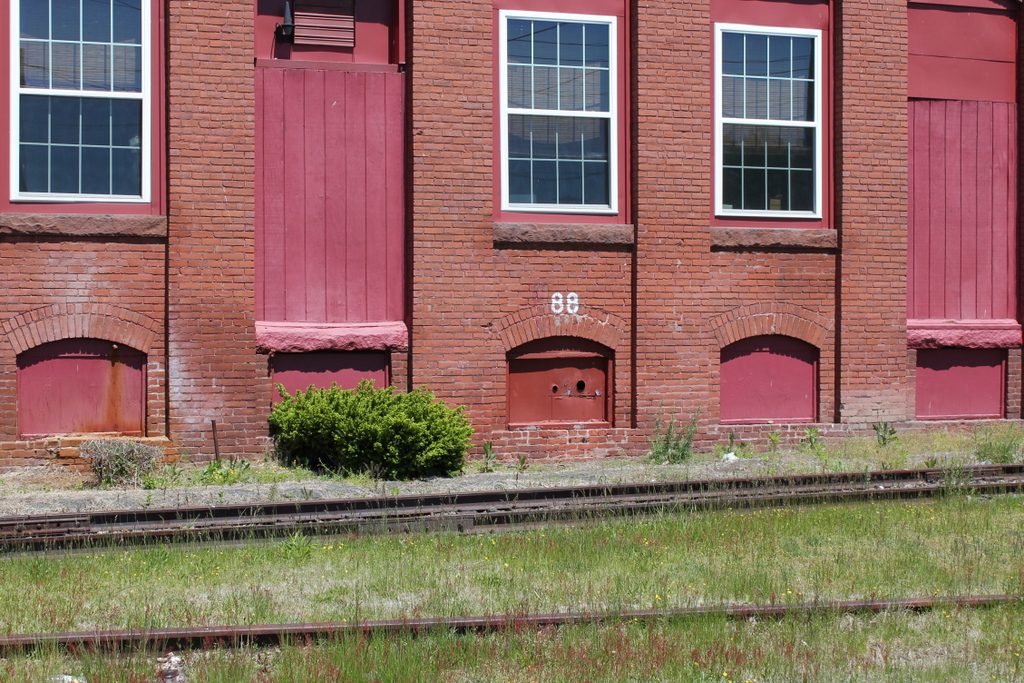 Like the photo in the previous post, the 1911 photo was taken by Lewis Wickes Hine of the National Child Labor Committee to document working conditions of children in the United States and bring about social reform.  Hine's caption on this photo reads:
Group in front of Indian Orchard Mfg. Co. Everyone in public was working, (see previous lists of names). Location: Indian Orchard, Massachusetts.
I'm not sure which "previous list" he is referring to, but it is probably the one from this photo from the Library of Congress, with a caption that reads:
"Group of workers from Indian Orchard Mfg. Co. including following names and others: Mose Fournier, 297 Worcester St.; in Mr. Karnes' room. Wilfred Croteau lives on Worcester St., in front of Police Station. Doffer in Mr. Baker's twisting room. Paul Phaneuf, 189 Franklin St., in Mr. Karnes' spinning room. Leo La Francis, 12 Quebec St. In beaming room.] Location: Indian Orchard, Massachusetts."