The Springfield Municipal Group in Springfield, Mass., around 1913. Image courtesy of the Library of Congress, Detroit Publishing Company Collection.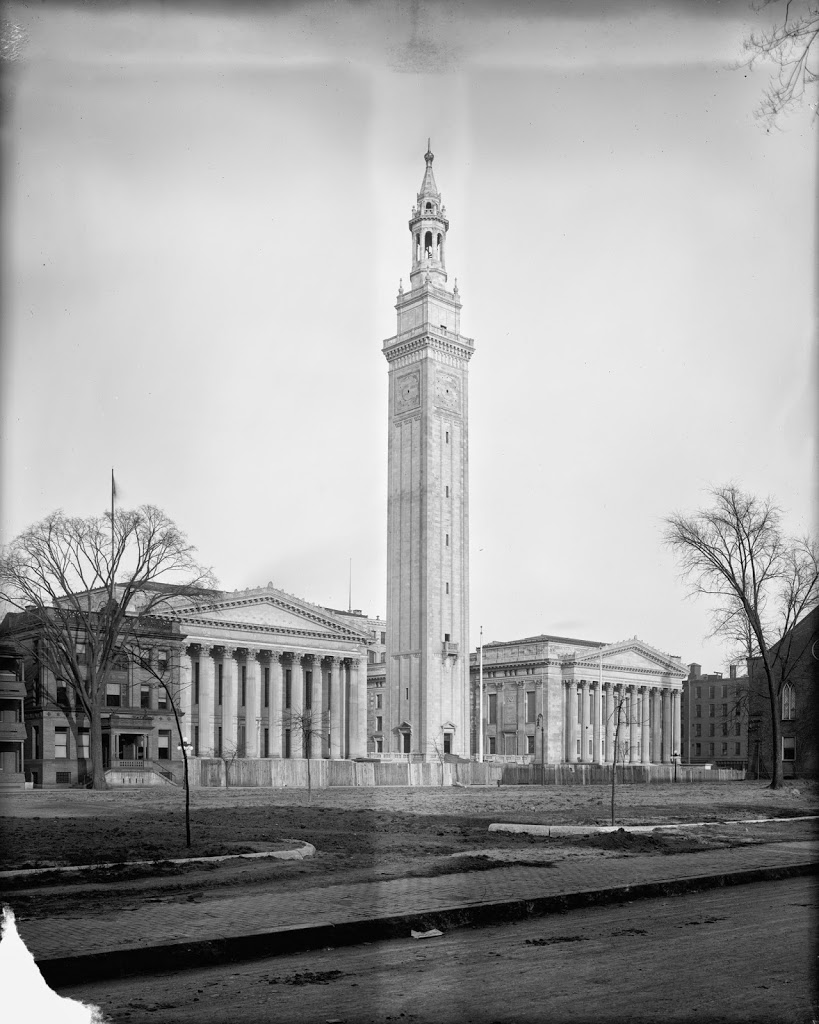 The scene in 2014: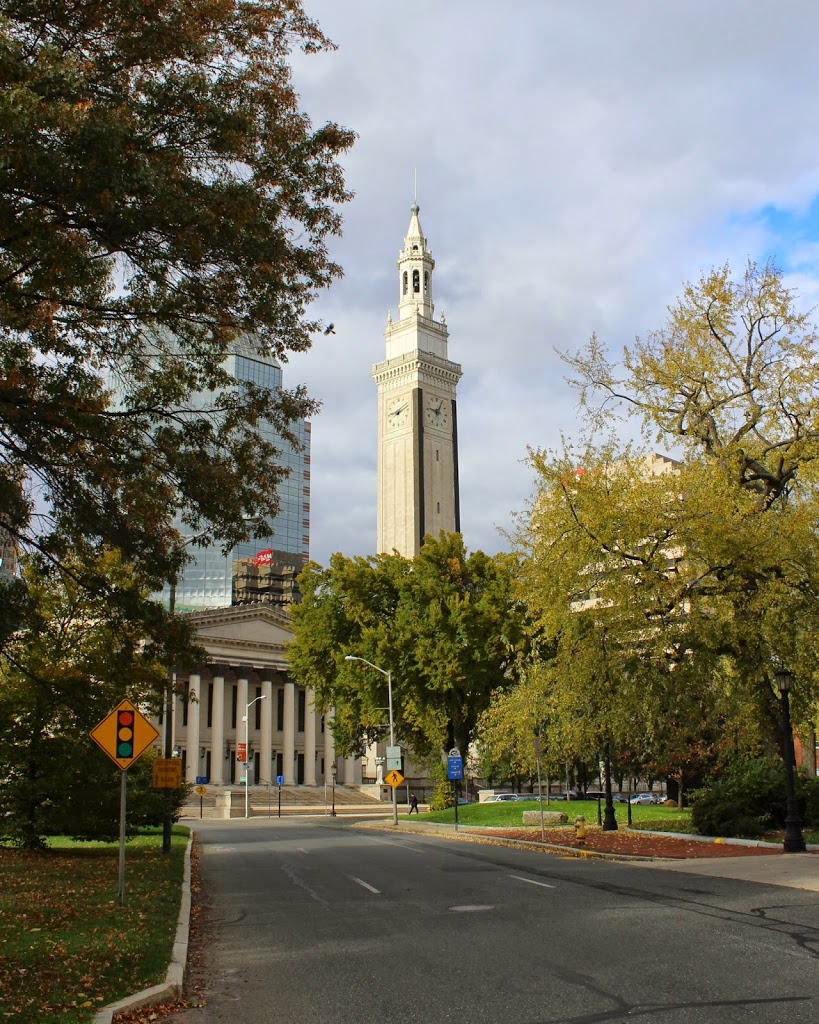 Springfield's former City Hall burned down in 1905, allegedly after a monkey overturned a kerosene lamp.  The site remained vacant for a few years, as seen in this c.1908 photo, but by 1909 construction began on the Noe-Renaissance complex, which consisted of not just a new City Hall (located on the left-hand side), but also an auditorium, known as Symphony Hall, and 300 foot bell tower in between.  Construction was still ongoing in the first photo, as evidenced by the fencing around the building.  It was dedicated on December 8, 1913, probably soon after the photo was taken, with former president William Howard Taft presiding over the ceremonies. Taft had previously visited Springfield just a year and a half earlier, to campaign in an ultimately unsuccessful re-election effort.
When they opened 101 years ago, the buildings of the Municipal Group symbolized the prosperity of the city.  Today, its surroundings have changed, as has the rest of the city, but the three buildings are still there.  One of the major changes has been the skyline – the bell tower was the tallest in the city from the time of its construction until 1973.  This was due to a 1908 state law that limited Springfield's buildings to under 125 feet in height – the height of the steeple of Old First Church.  It wasn't until 1970 that the law was repealed, which is one of the reasons why Springfield has a comparatively smaller skyline than other major cities in New England.
Another major change is the Court Square extension, which opened not long before the first photo was taken.  It extended from the back of Old First Church all the way to the railroad tracks along the Connecticut River, and appears in the foreground of the first photo.  Today, not much is left of the western extension of the square; I-91 now passes over it, and East Columbus Avenue, seen in the foreground, now cuts diagonally through it.