The Square at Bellows Falls, Vermont, around 1907. Image courtesy of the Library of Congress, Detroit Publishing Company Collection.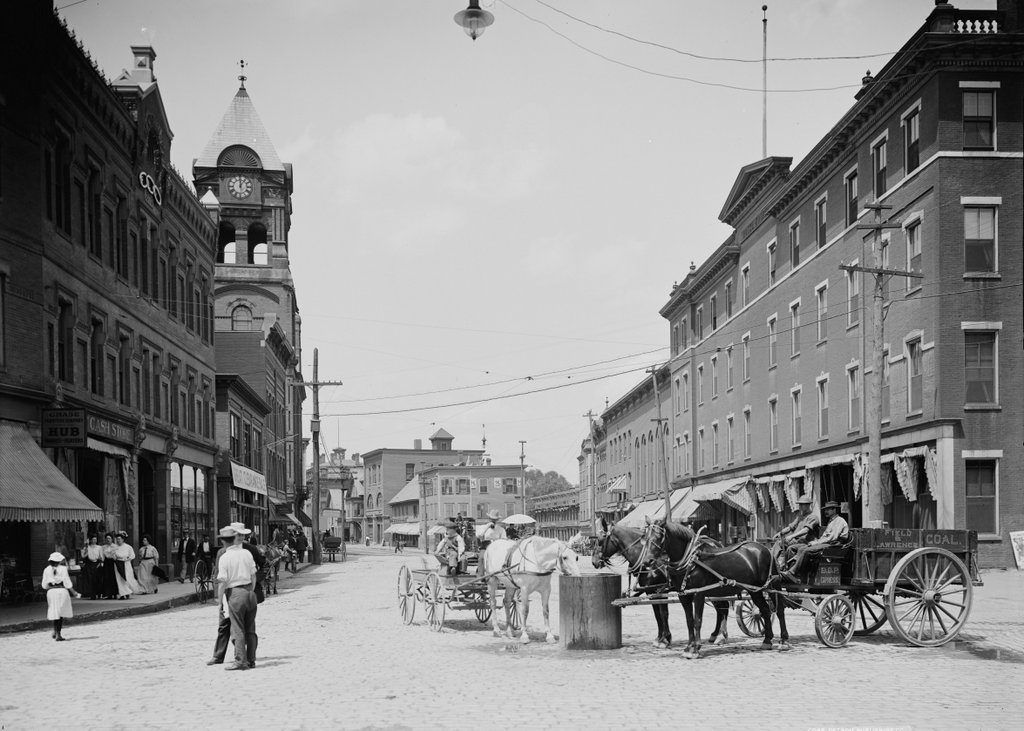 The scene in 2018: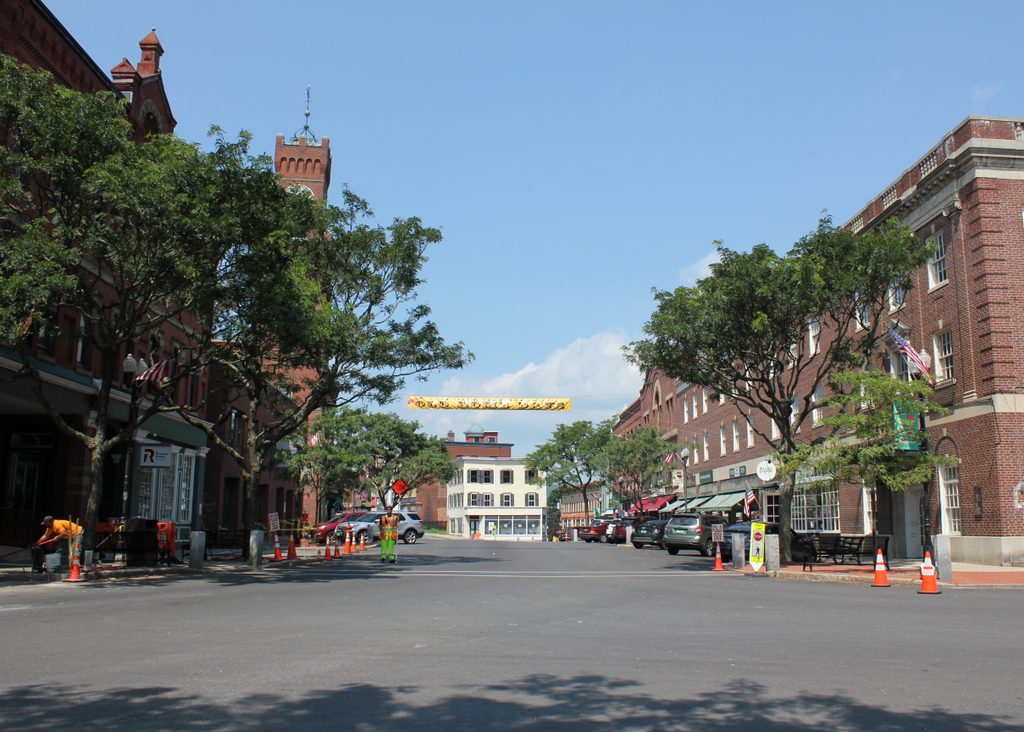 The village of Bellows Falls is probably best known to baseball fans as the birthplace of Hall of Fame catcher Carlton Fisk, but historically it has been a significant settlement along the Connecticut River.  As the name implies, it is located at a waterfall on the Connecticut River, where the river passes through a narrow gorge.
The waterfall benefitted the village in several ways; first, the narrow width of the river made it easy to bridge.  In fact, the first bridge across the Connecticut River was built here in 1785, which made this a major transportation center, originally for stagecoaches and later for trains; it became a major railroad hub in the 19th century.  The falls also attracted many industries to Bellows Falls, and in the 19th century many industries developed along the river, powered by a canal that took advantage of the river's 52-foot drop in elevation.
This scene shows the center of the village, much of which has changed in the past 108 years.  It retains its small-town appearance, but most of the buildings in the first photo have since been destroyed in a succession of fires, the first of which occurred in 1912 and destroyed several of the buildings on the right-hand side.  The two buildings just beyond the gabled brick building on the right date to the 1800s, but only the shells of the buildings survived the fire.  Closer to the camera on the right is the Hotel Windham, which was built in 1933 to replace the previous building, which burned in 1932.  On the left, the old post office and library, with its distinctive tower, burned in 1925, and was replaced with the present building the following year.
The only two surviving buildings on the square that are visible in both photos are the 1875 Centennial Block on the far left-hand side, which was itself damaged by a fire in 1978, and the wood commercial block in the distant center of both photos, which dates to around 1890 and is probably the only building in the 1907 photo that never had a fire.