Looking south on Westminster Street in Bellows Falls, Vermont, around 1907. Image courtesy of the Library of Congress, Detroit Publishing Company Collection.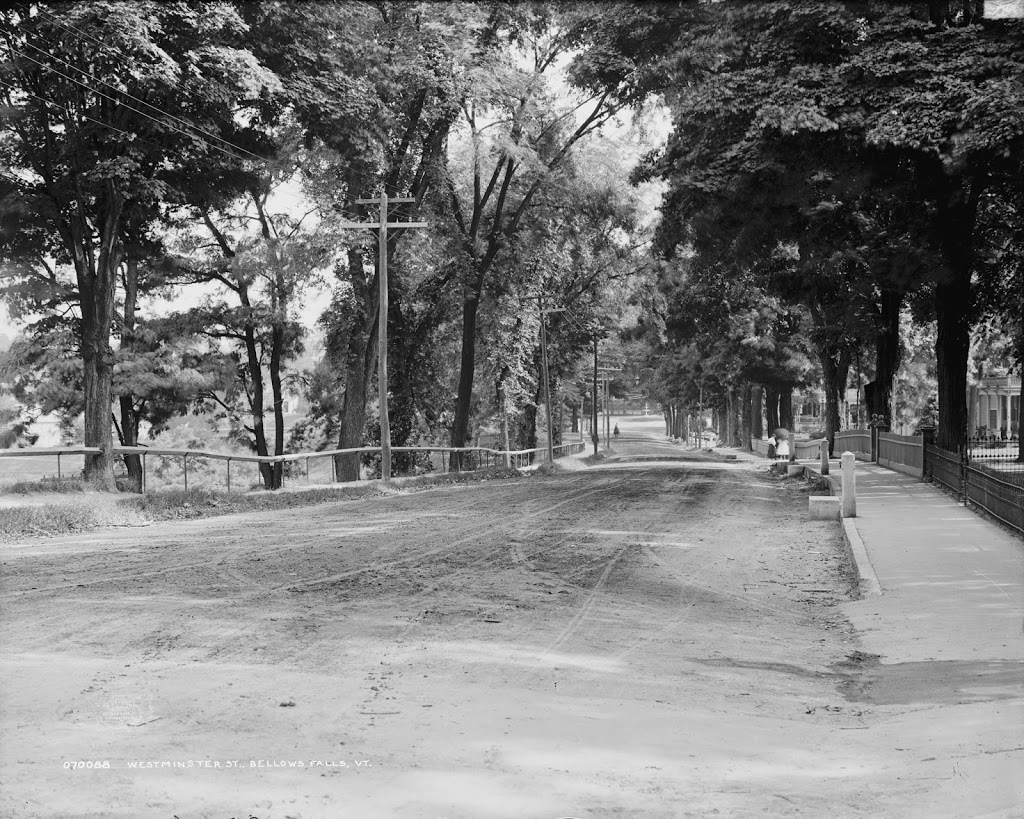 Westminster Street in 2014: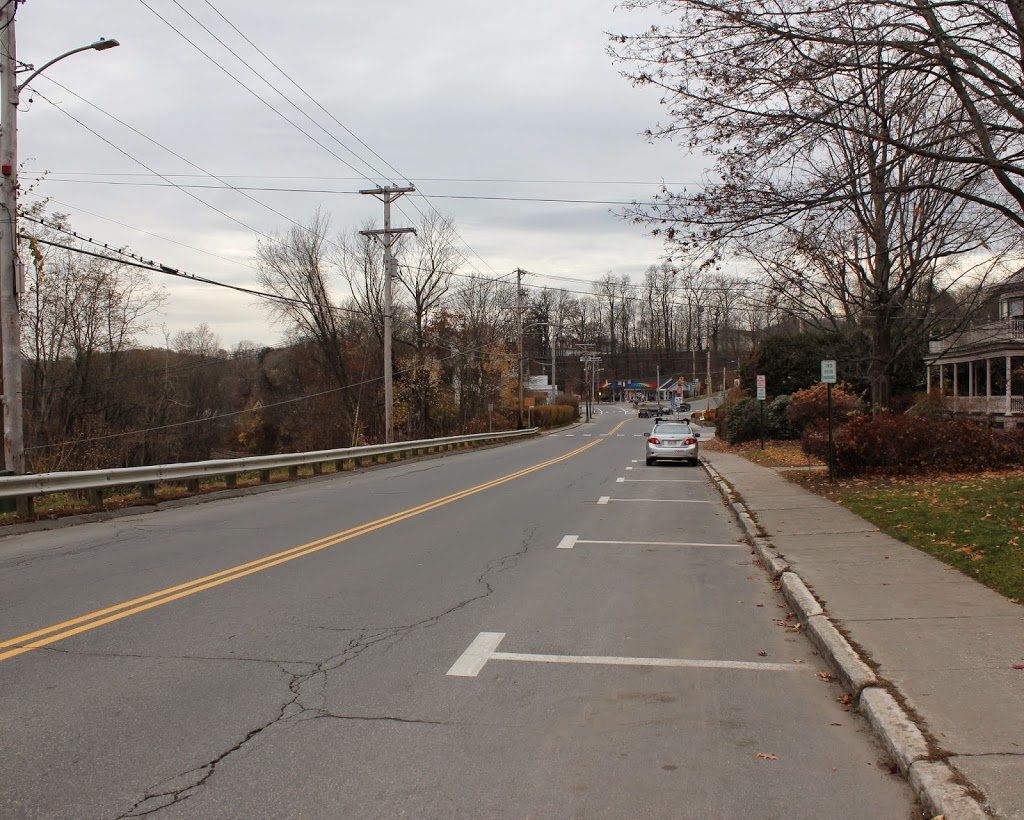 Like many other towns and cities in New England, this main road in Bellows Falls was once lined with tall trees on both sides.  However, in the ensuing century, disease, hurricanes, and other factors resulted in a far less impressive streetscape.  Today, many of the houses are still there, but the street has been paved, the guardrail on the left-hand side has been replaced with something a little more substantial, and parking spaces have replaced hitching posts on the right-hand side of the road.