The Hotel Rockingham on Rockingham Street in Bellows Falls, around 1895-1904. Image courtesy of the Rockingham Free Public Library.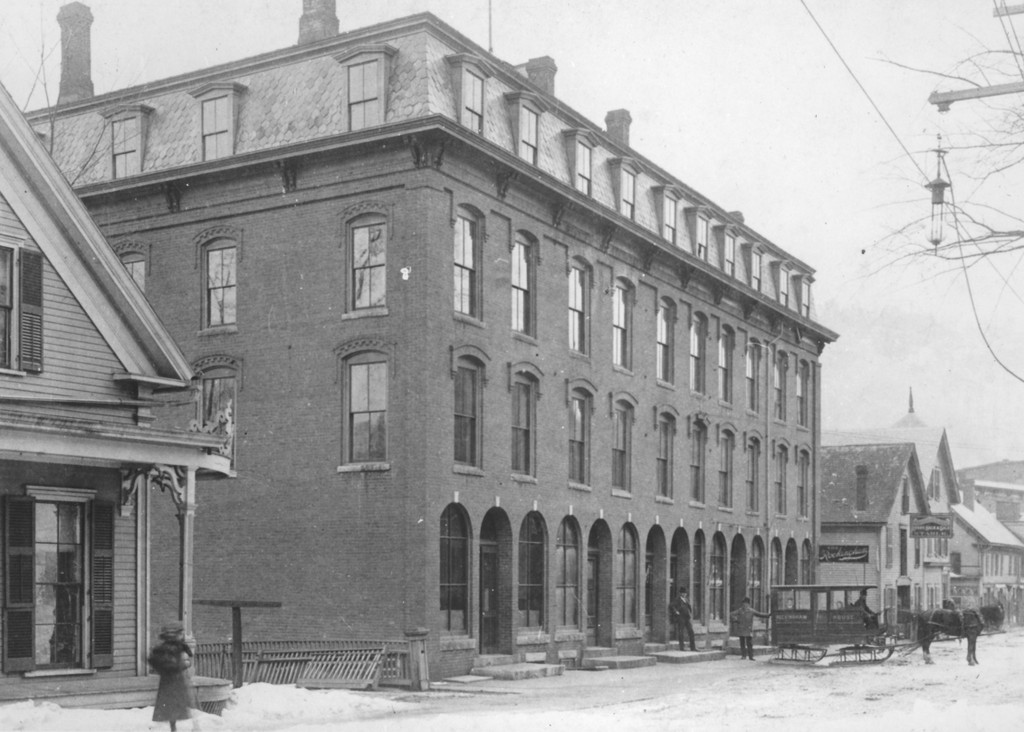 The scene in 2018: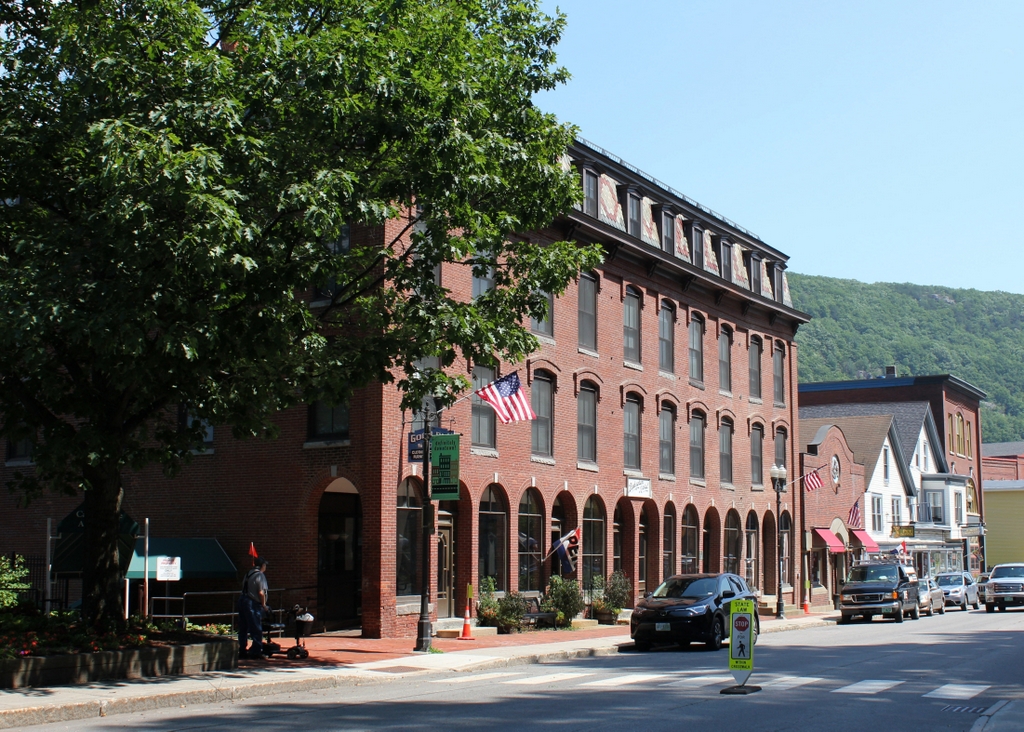 As discussed in more detail in the previous post, this building dates back to 1883, when it was constructed by local businessman Leverett T. Lovell. Initially, it was used for retail and office space, but in 1895 it opened as the Hotel Rockingham. In these early years, much of the hotel's business was from railroad travelers, as Bellows Falls was a busy railroad junction, and the hotel was located just a short walk from the passenger depot. However, the hotel also served long-term guests and boarders, with perhaps the most famous being Wall Street financier and Bellows Falls resident Hetty Green, who spent three or four weeks here during the summer of 1907.
Over time, the Hotel Rockingham eventually became primarily a rooming house, and it fell into decline by the mid-20th century. It finally closed in the 1960s, but it was later rehabilitated as the Canal House, with commercial storefronts on the ground floor and low-income elderly housing on the upper floors. This project included the restoration of the original hotel building, along with a large, six-story addition on the rear of the building, facing Canal Street.
Today, around 120 years after the first photo was taken, not much has changed here on the Rockingham Street side of the hotel. It has survived a number of major fires that destroyed nearby buildings, and it remains a well-preserved example of a late 19th century hotel building. Several of its neighbors are also still standing further in the distance, including two wood-frame commercial buildings that were constructed around 1870. The only major addition to this scene since the first photo was taken is the fire station on the far right side of the present-day photo, which was built in 1904. All of these buildings, including the Hotel Rockingham itself, are now part of the Bellows Falls Downtown Historic District, which was added to the National Register of Historic Places in 1982.