Several buildings on the west side of Main Street in Springfield, Mass, near the corner of Bridge Street, sometime in the 1870s. Photo courtesy of New York Public Library.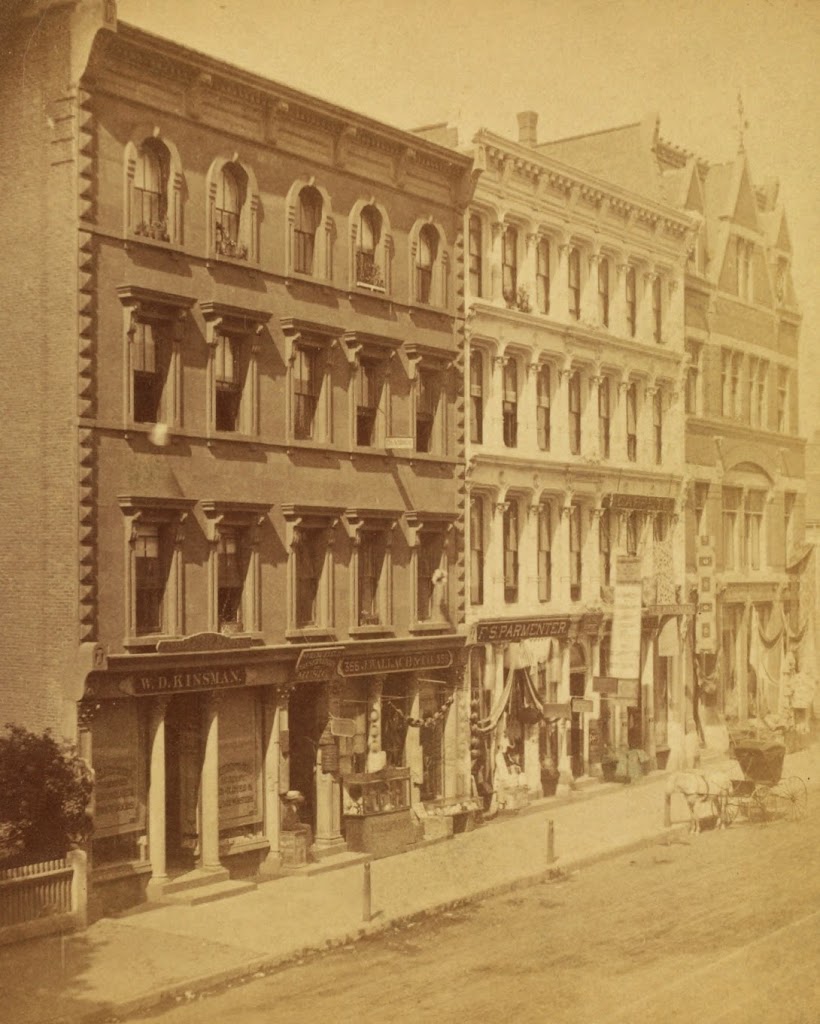 The same location in 2017: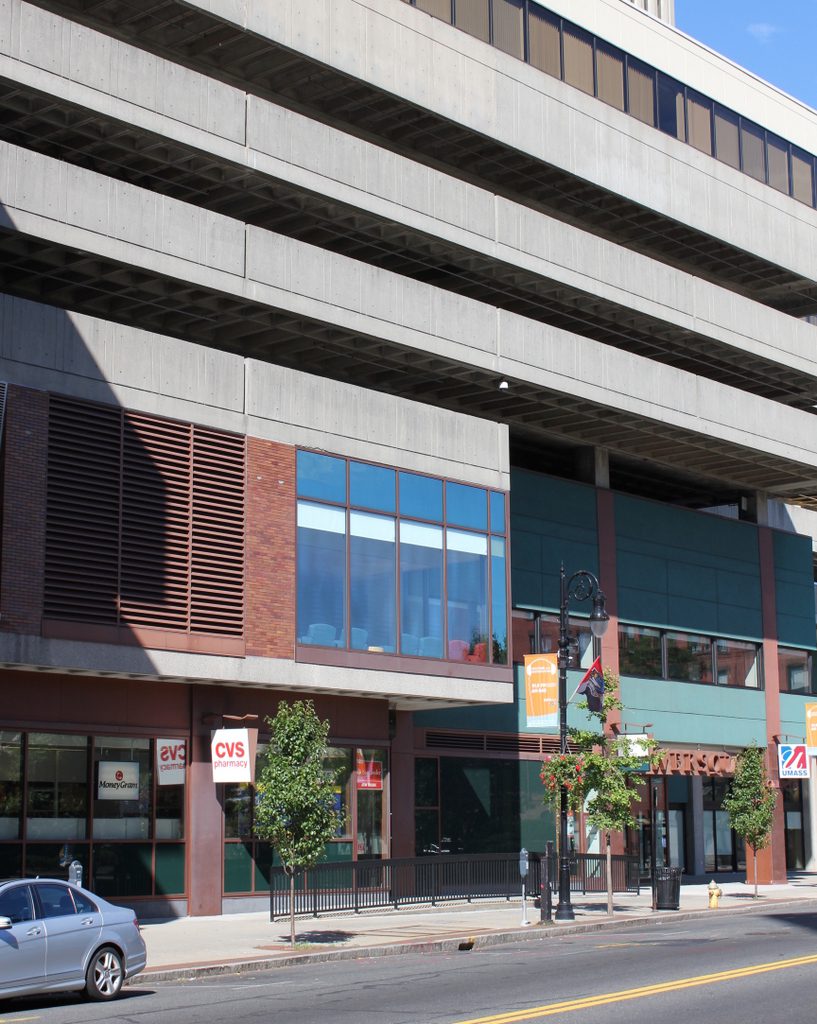 The New York Public Library estimates a date range of 1865 to 1885 for this photo, but a single sign on one of the buildings establishes that it had to have been in the 1870s.  The left-most storefront was home to W.D. Kinsman, a dry goods store that later moved a few buildings north in 1880, as seen in this post.  Other businesses visible on signs here include the Springfield Conservatory of Music, J. Wallach & Co., who sold hats, and F.S. Parmenter, another dry goods dealer.
Today, this site is still a major commercial center – the entire block is taken up by Tower Square, the second tallest building in the city.  People also still park along the side of the street, although instead of horses tied to hitching posts like in the first photo, there are cars parked next to meters.