The post office and library in downtown Bellows Falls, Vermont, around 1900-1910. Image courtesy of the Library of Congress, Detroit Publishing Company Collection.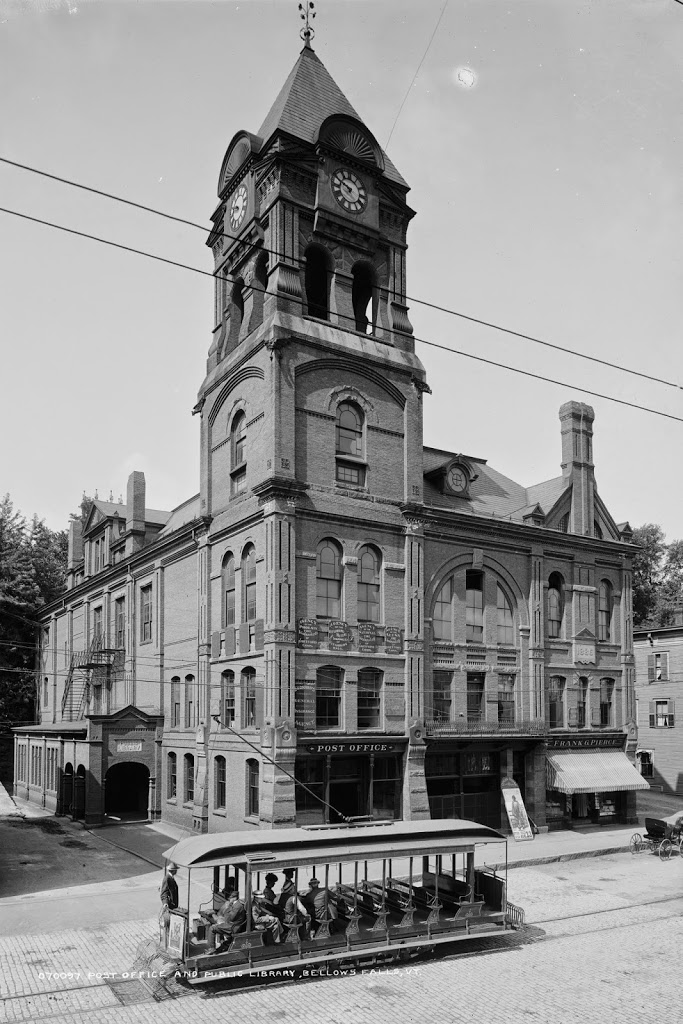 The scene in 2018, now the town hall for Rockingham, Vermont: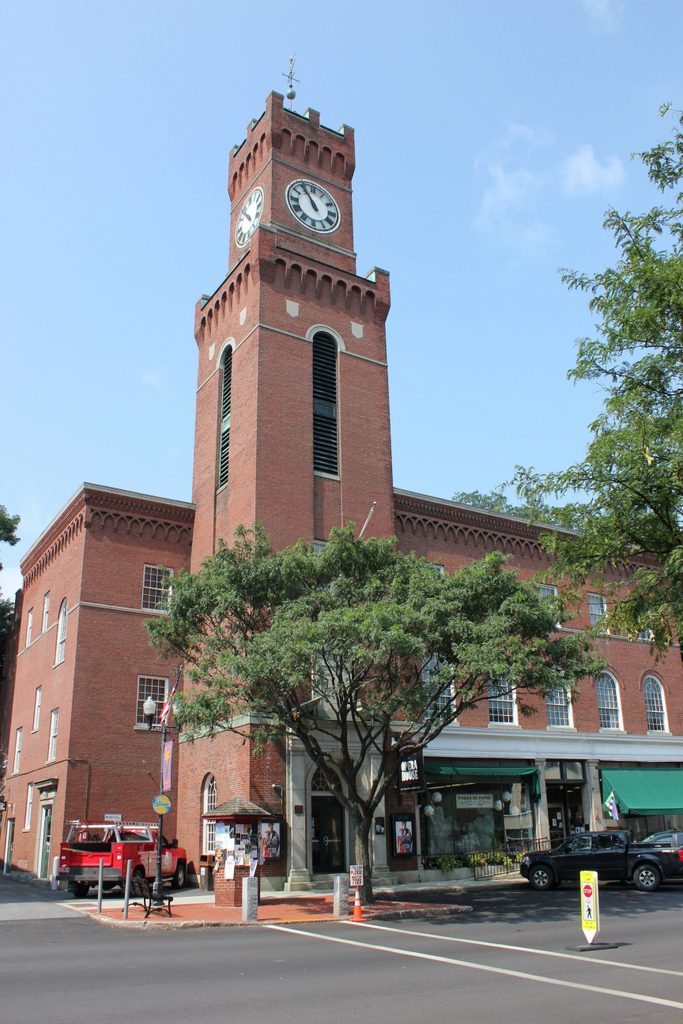 The building in the first photo served as the post office and library for the town of Rockingham from 1886 until it burned in 1925.  The first photo shows the entrance to the library on the far left of the building, with the post office located in the storefront at the base of the tower.  There are no automobiles in the first photo, but the open-air trolley in the foreground provided public transportation in the village of Bellows Falls.  After the fire, the replacement building opened in 1926, and it has served as the Rockingham Town Hall ever since.