The Coolidge Homestead in Plymouth, Vermont, probably in August 1924.Photo courtesy of Middlebury College Library.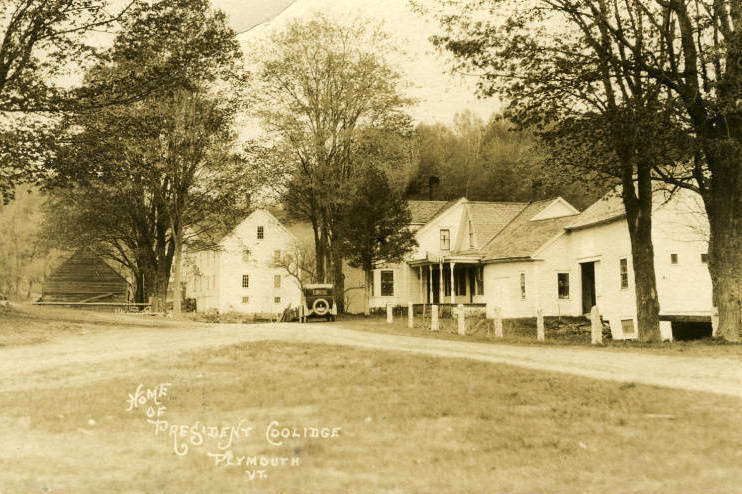 The house in 2020: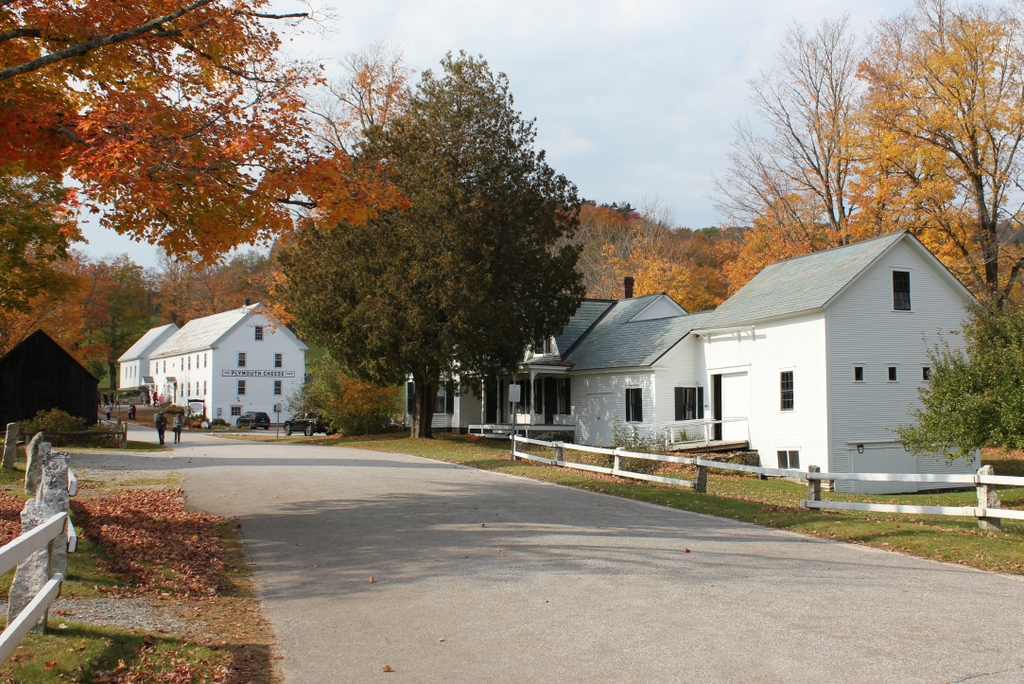 From the exterior, this Vermont farmhouse doesn't look like it was once the place where a president took the oath of office, but it was here at 2:47 on the morning of August 3, 1923 that Calvin Coolidge was administered the oath by his father.  Throughout his political career, Coolidge frequently returned to his hometown of Plymouth, Vermont, and it was during one such visit while he was Vice President that President Warren Harding died. This particular photo was evidently taken at some point during Coolidge's presidency, perhaps during Coolidge's August 1924 vacation to Plymouth, which was featured in a short 1924 documentary.
Today, not much has changed in Plymouth or at the Coolidge Homestead; the building is now a museum, and it has been restored to its 1923 appearance.  The house, along with the surrounding village, are a National Historic Landmark, and the area has been maintained by the state of Vermont.