State Street in Springfield, around 1910-1913. Photo from Progressive Springfield, Massachusetts (1913).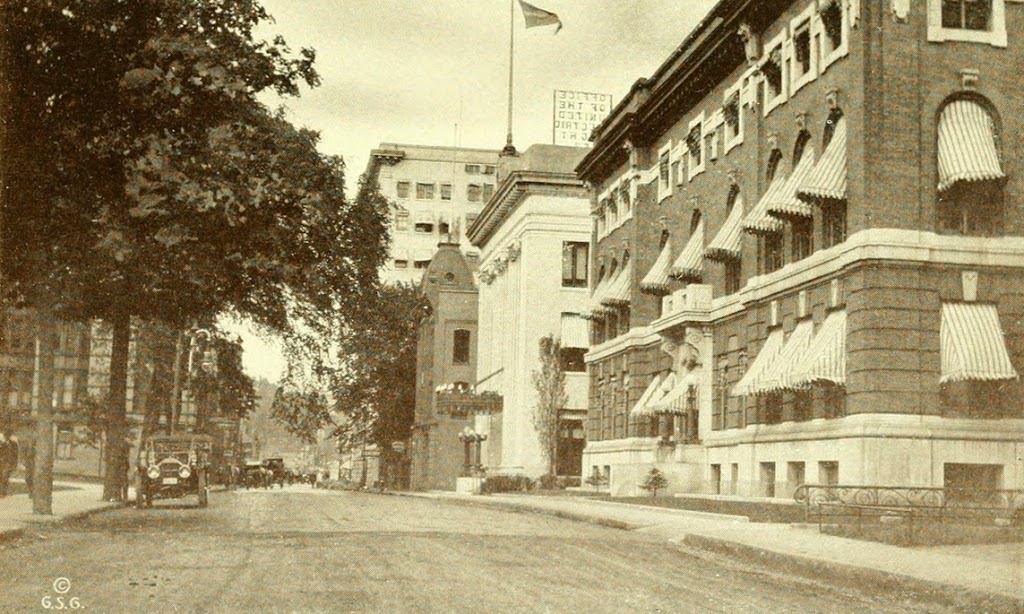 State Street in 2014: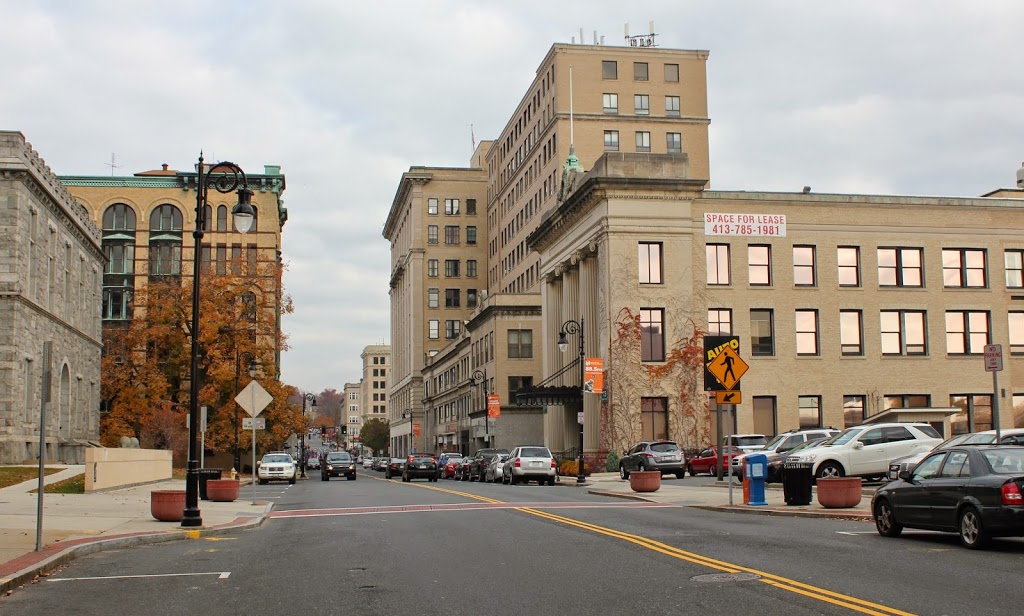 It will be interesting to do another "now" photo in a couple years, because this scene will be changing soon.  Taken looking east on State Street from in front of the Hampden County Hall of Justice, this scene shows several buildings that will be demolished or substantially altered when the casino is built.  The building on the right-hand side of the 2014 photo is the United Electric Company building, which had just been built shortly before the first photo was taken, and will be (mostly) demolished in the near future, with the casino retaining only the facade.  A few other buildings along State Street will also either be demolished or have just he facade saved.
Other buildings in the photos include the Court Square Hotel, which extends across the block from Elm Street to State Street, and the Nayasset Club building, on the far right of the first photo.  The Nayasset Club was a social organization that at the time included many of Springfield's prominent citizens.  The building is now gone, and in its place is a parking lot across from the old Hampden County Courthouse, which is barely visible on the left-hand side of the 2014 photo.