Elm Street in Westfield, around 1892. Image from Picturesque Hampden (1892)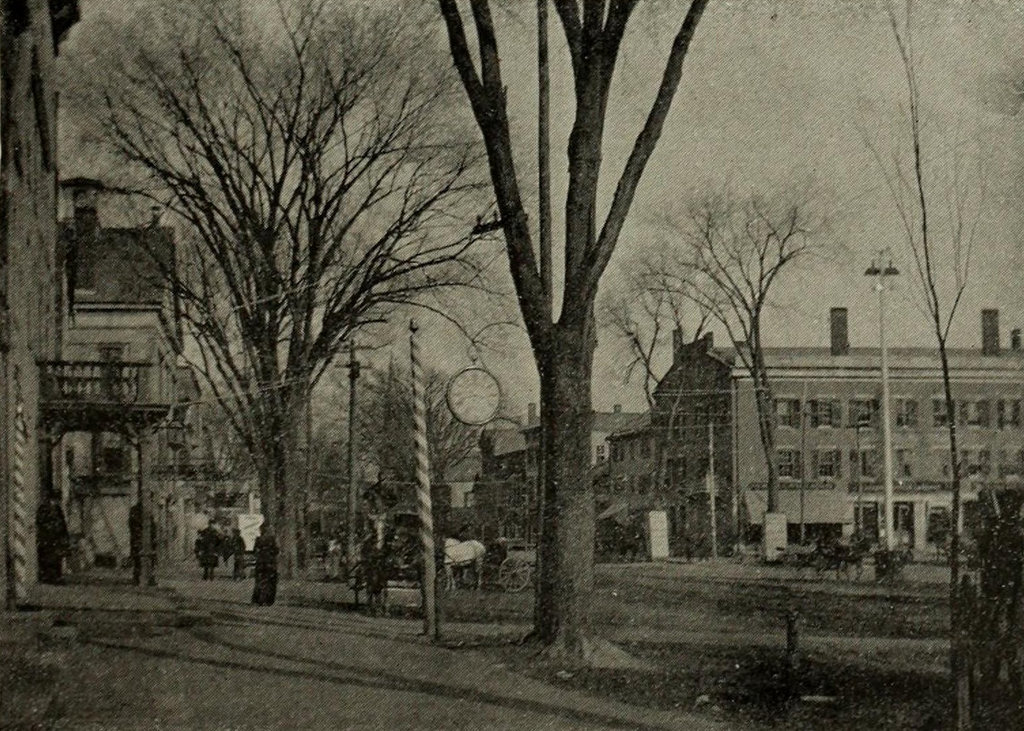 Elm Street in 2015: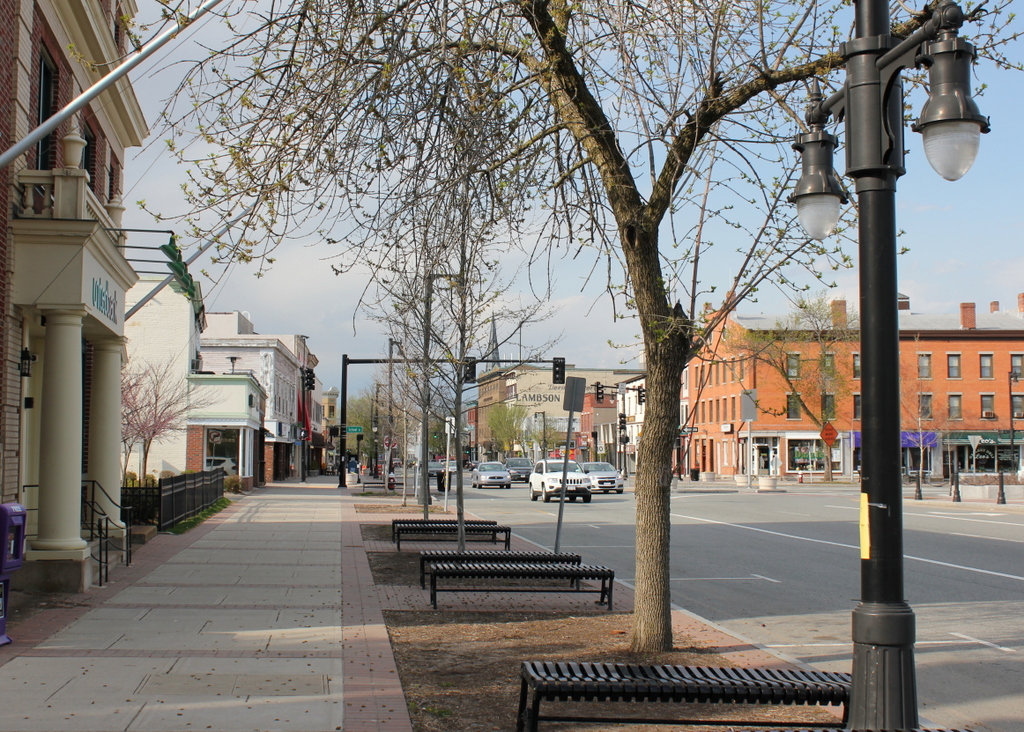 When the first photo was taken, Westfield was a significant industrial center, with factories that made everything from buggy whips (hence the city's nickname as the "Whip City") to organs, and as a result the town had a fairly prosperous downtown.  In the years since the first photo was taken, the town has become a city, most of the factories have closed, and much of the city's commercial activity has left the downtown area.  However, many of the historic commercial blocks from the 19th century survive today, and the city has been making an effort to revitalize the downtown area, including a complete renovation of the town green and the rotary that surrounds it, part of which can be seen here in the 2015 photo.
The most prominent building in both photos is the commercial block to the right, at the corner of Elm and Main Streets.  Known as the Morrissey Block, it was built in 1842 as a boarding house, and by the time the first photo was taken it was operated as the Westfield House Hotel.  After the hotel closed, the second floor was used as the Westfield District Court in the early part of the 20th century, and today the historic building is used for a variety of commercial and office spaces.