Looking south on Main Street in Monson, from Fountain Street, around 1892. Image from Picturesque Hampden (1892).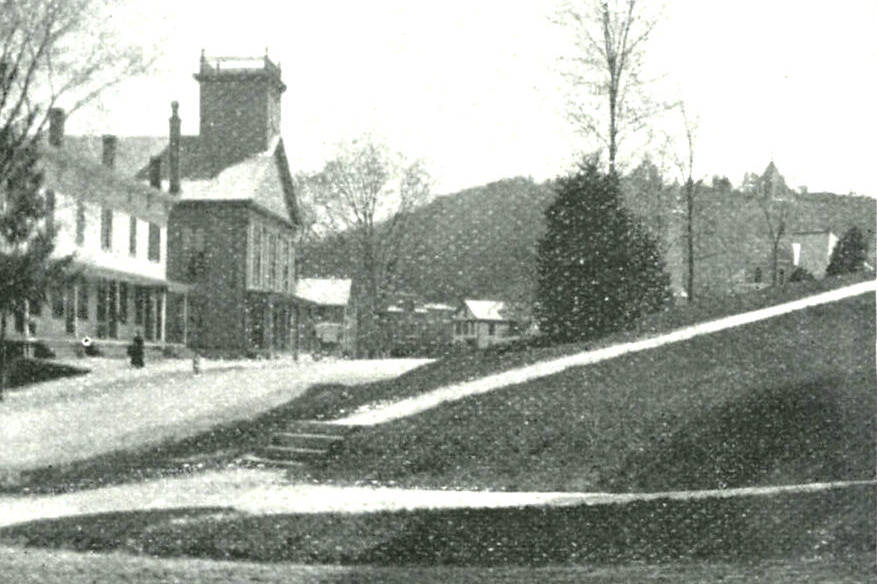 Main Street in 2015: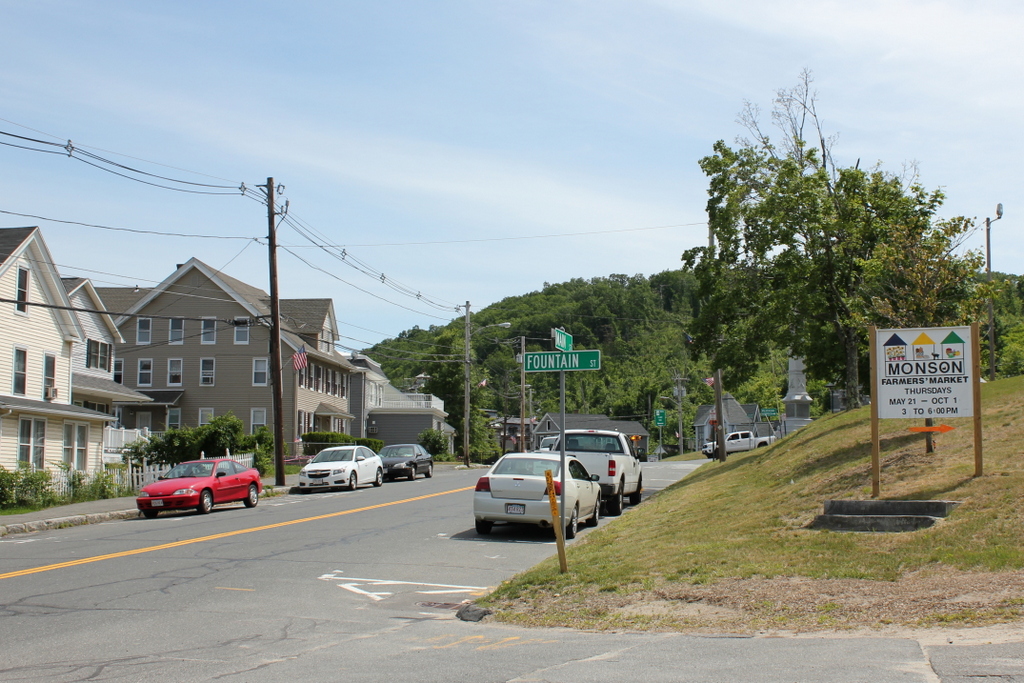 Some of the buildings from the first photo no longer exist, but others survive today, despite over 120 years having passed, along with a direct hit from a tornado four years ago.  The Monson Free Library building is visible in the first photo, and is obscured by trees in the second but still there. Next to it is the Soldiers' Monument, and then in the distance in the center of both photos are two 19th century houses that survive today.  These buildings all sustained some amount of damage from the June 1, 2011 tornado that swept through the center of Monson, and the path of the tornado can still be seen in the hillside in the distance; note the difference between the taller, dark green trees to the left and the shorter, light green trees to the right.
The left-hand side of Main Street, however, has completely changed since 1892, and it didn't take too long.  The most prominent building in this scene is what appears to be a church.  In fact, it wasn't a church at the time, but it used to be.  It was built in 1803, across the street and up the hill, and was the second building for the First Church of Monson.  When the time came to build a new building, the old one didn't go to waste; it was moved down the hill and across the street in 1871, and was renovated with shops on the first floor and a meeting hall on the second floor, known as Green's Hall.  It was used for a variety of social events until the building burned down in 1895.