The First Church of Monson, around 1892. Image from Picturesque Hampden (1892).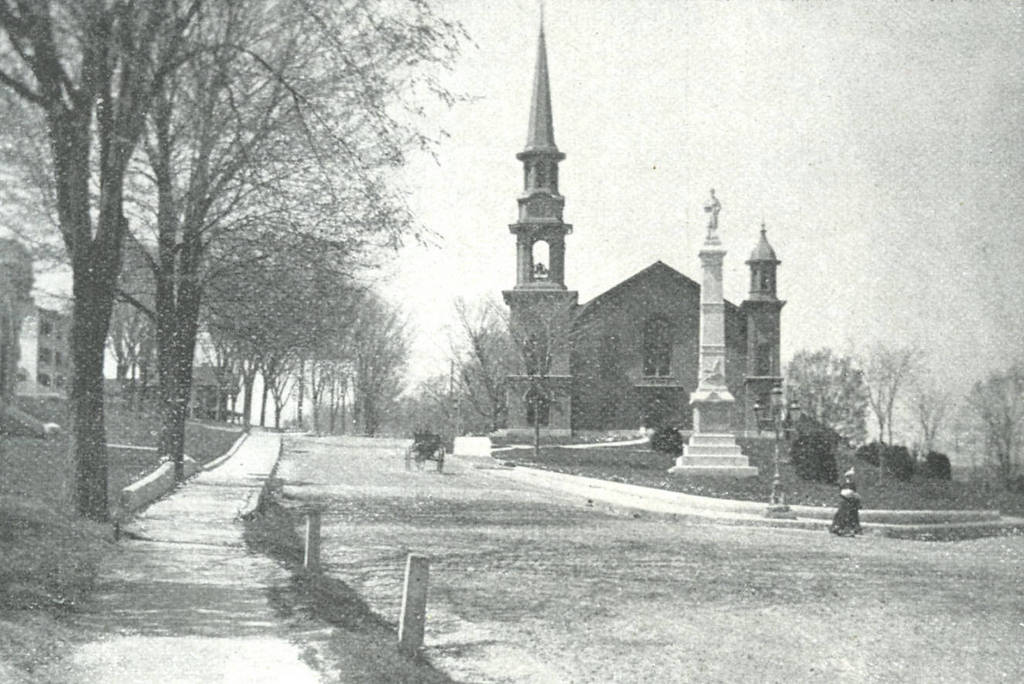 The church in 2015: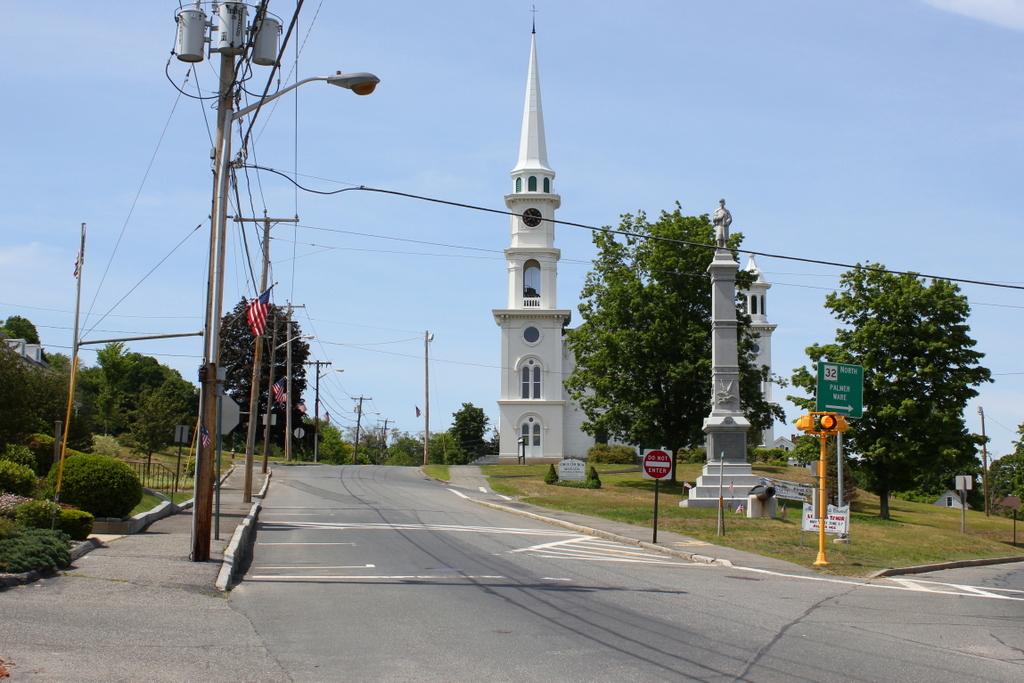 The First Church of Monson was established in 1762, two years after the town separated from Brimfield.  The first meeting house was built on this hill overlooking the center of town, and was used until a more substantial building was completed in 1803.  This building was used until 1871, when it was sold and moved down the hill and across Main Street.  Known as Green's Hall, it was used for commercial space and social gatherings until it burned in 1895.  It can be seen in the c.1892 photo in this post.
The present-day church was built in 1873, and has withstood several major disasters over the years.  In August 1955, the town sustained heavy damage from flooding, including a massive rockslide from Ely Road, which covered this entire area in front of the church in boulders.  A photograph of the scene, taken from around this spot, was published in newspapers across the country.  Just a little over 50 years later, photographs of the church again made national news when the June 1, 2011 tornado destroyed the steeple.  The original steeple seen in the 1892 photo had been partially destroyed in the 1938 hurricane, and the sections above the belfry were replaced with a similar, but not identical steeple.  The entire thing, however, was destroyed in 2011, and a new one was built virtually identical to the 1939 reconstruction.
The other major feature in both photos is the Soldiers' Monument, which was dedicated on July 4, 1884 in honor of those who served in the Civil War.  It was designed by R.F. Carter and was given to the town by industrialist Cyrus W. Holmes.  It is made of granite that was quarried in Monson by Flynt Granite Company, and is 46.5 feet tall; the soldier on the top alone is literally larger than life at 7.5 feet tall.