The Middlesex County Jail on Thorndike Street in Lowell, around 1908. Image courtesy of the Library of Congress, Detroit Publishing Company Collection.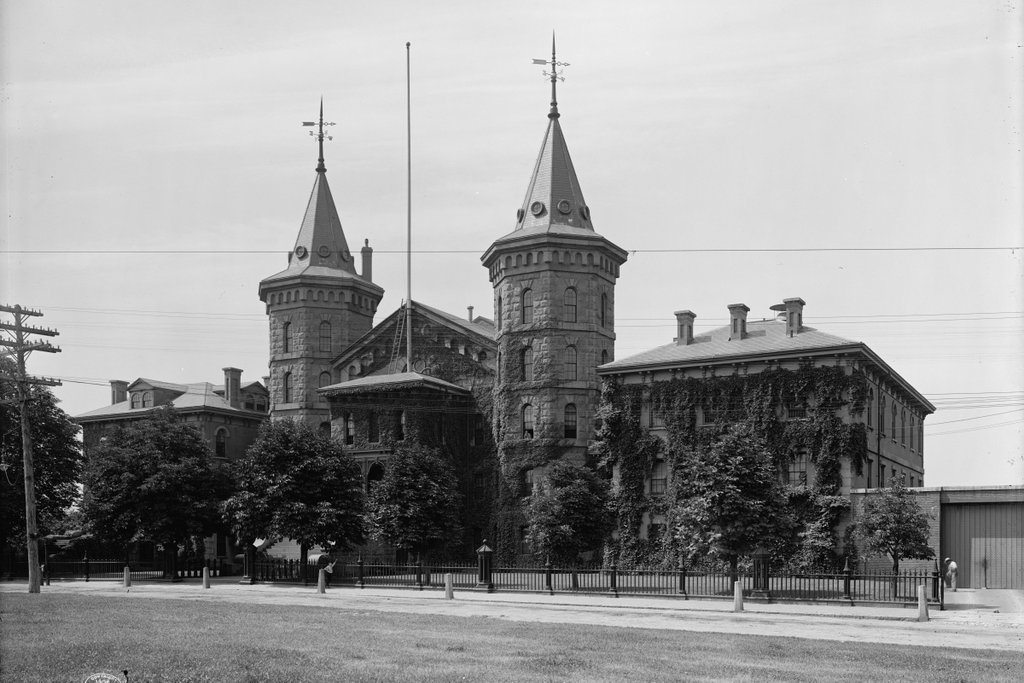 The building in 2015: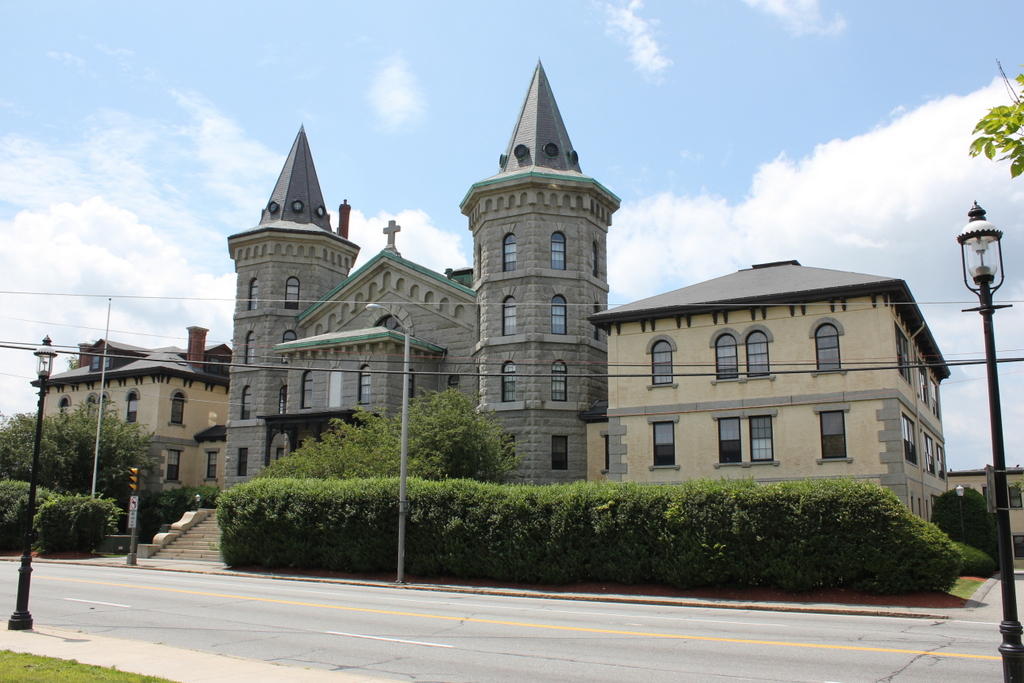 It's hard to find too many buildings with a more unusual combination of uses, but this building has seen it all over the past 159 years.  Opened as a jail in 1856, it could house just over 100 inmates, most of whom were serving relatively short sentences for minor crimes.  Architecturally, it is an early example of Romanesque Revival, a style that was popularized several decades later by Henry Hobson Richardson, and can be seen in many public buildings of the late 19th century.  The building was in use as a jail until 1919, when dwindling numbers of inmates meant the county couldn't justify keeping it open.
Concerned that they might once again need it, Middlesex County held off on selling it until 1926, when the Catholic Church purchased it and converted it into a prep school, Keith Academy.  Since the interior layout of a jail is generally not effective for schools, the entire building was gutted in the conversion to Keith Academy, leaving the exterior mostly untouched but completely changing everything else.  The school closed in 1970, and the building later underwent another conversion, to condominiums.  Today, it houses 56 condominium units, and although the jail turned school turned housing complex has gone through a lit of changes in over a century and a half, from the outside it doesn't look much different from when the first inmates arrived in 1856.