The original Kent Memorial Library building in Suffield, probably taken around 1920. Image from Celebration of the Two Hundred and Fiftieth Anniversary of the Settlement of Suffield, Connecticut (1921).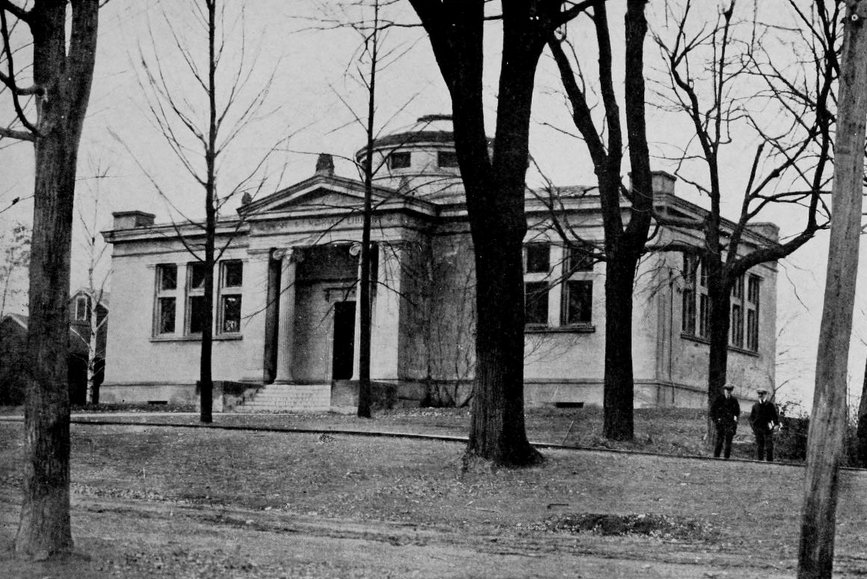 The building in 2015: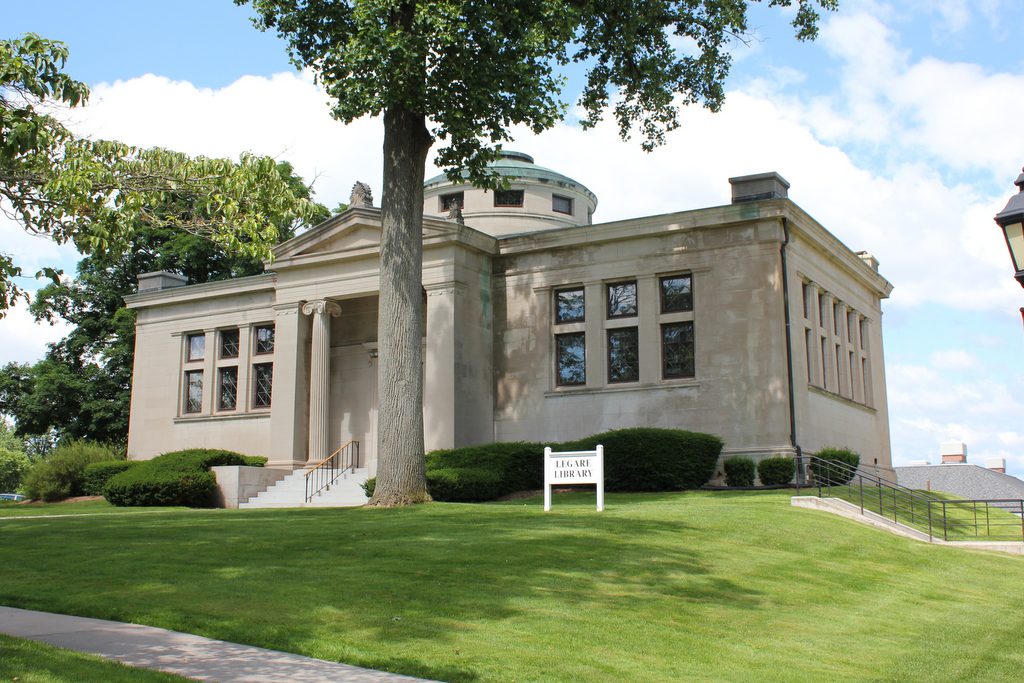 The Kent Memorial Library building was dedicated in 1899, on land previously occupied by the Old South building on the Connecticut Literary Institute campus.  It was the town's first public library, and was built using funds provided by Suffield native Sidney A. Kent in memory of his parents.  He paid for the construction and for nearly 7,000 books, along with an endowment for the continued operation of the library.  The town used this building until 1972, when a new, larger library was opened across the street.  The new building took the name with it, and the old one was purchased by Suffield Academy, which is the current name for the old Connecticut Literary Institute.  The academy built an addition in the back, and today it serves as the Legare Library.