The Middle Building, later named the Memorial Building, on the campus of Suffield Academy, probably around 1920. Image from Celebration of the Two Hundred and Fiftieth Anniversary of the Settlement of Suffield, Connecticut (1921).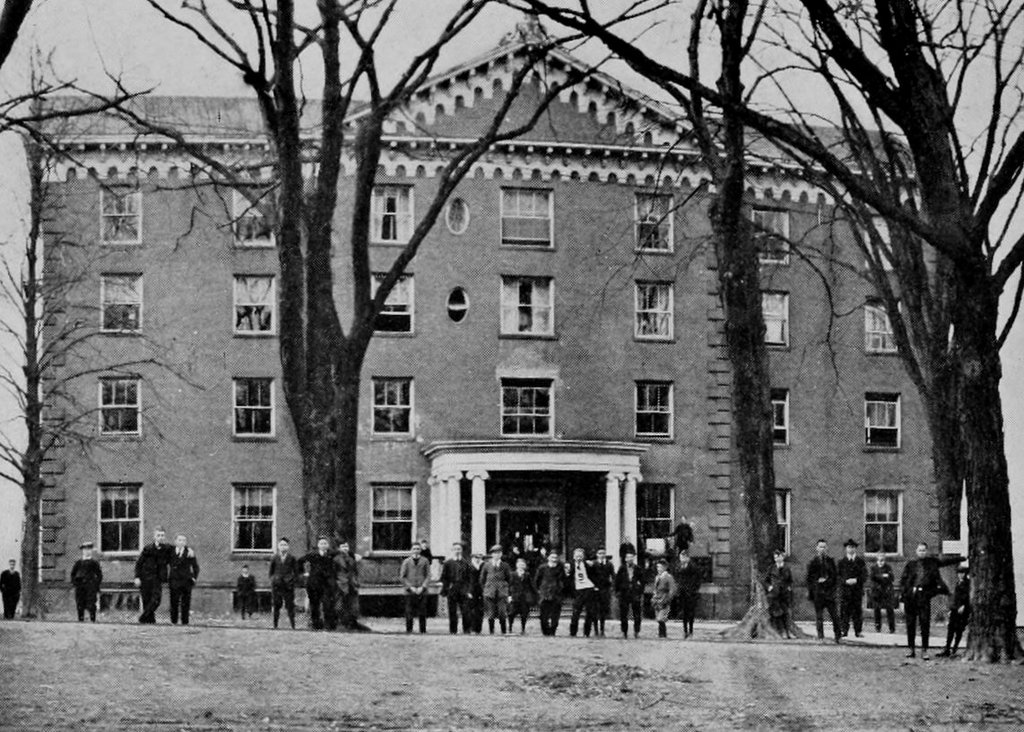 The Memorial Building in 2015: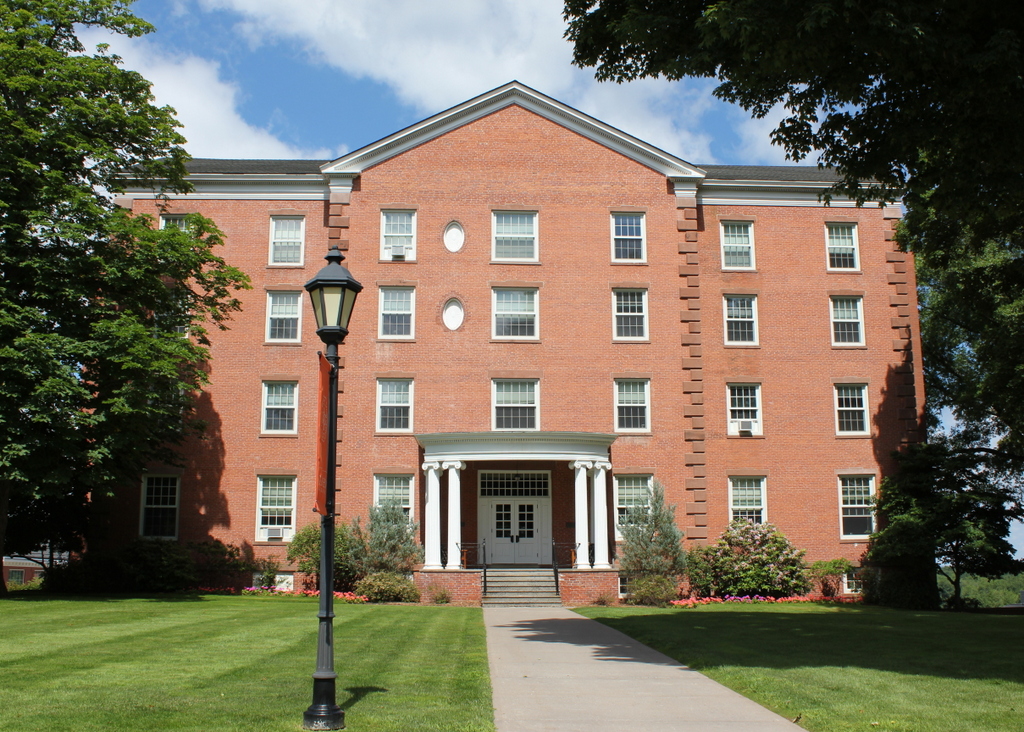 Suffield Academy was founded in 1833 as the Connecticut Baptist Literary Institute, originally with the objective of training Baptist ministers.  However, the school soon dropped the name "Baptist," and became the Connecticut Literary Institute.  The school's original building, later known as the Old South Building, was located where the present-day library is, just to the left of the building seen here.
By the middle of the 19th century, the school had grown and had become co-ed, so more buildings were added to the campus, including the Middle Building, seen here, which opened in 1854.  It was renovated in 1907 and rededicated the following year, to coincide with the school's 75th anniversary.  A few years later, in 1912, the school renamed itself Suffield School, and in 1937 again changed its name to Suffield Academy.  This historic building also received a new name; in 1950 it was rededicated again as the Memorial Building.  Today, it is used primarily for classrooms and administrative offices, and aside from the removal of the cornices along the roof, it doesn't look all that different from its appearance nearly 100 years ago.