Another view of the New Hotel Weirs on Lakeside Avenue in Weirs Beach, around 1906-1910. Image courtesy of the Library of Congress, Detroit Publishing Company Collection.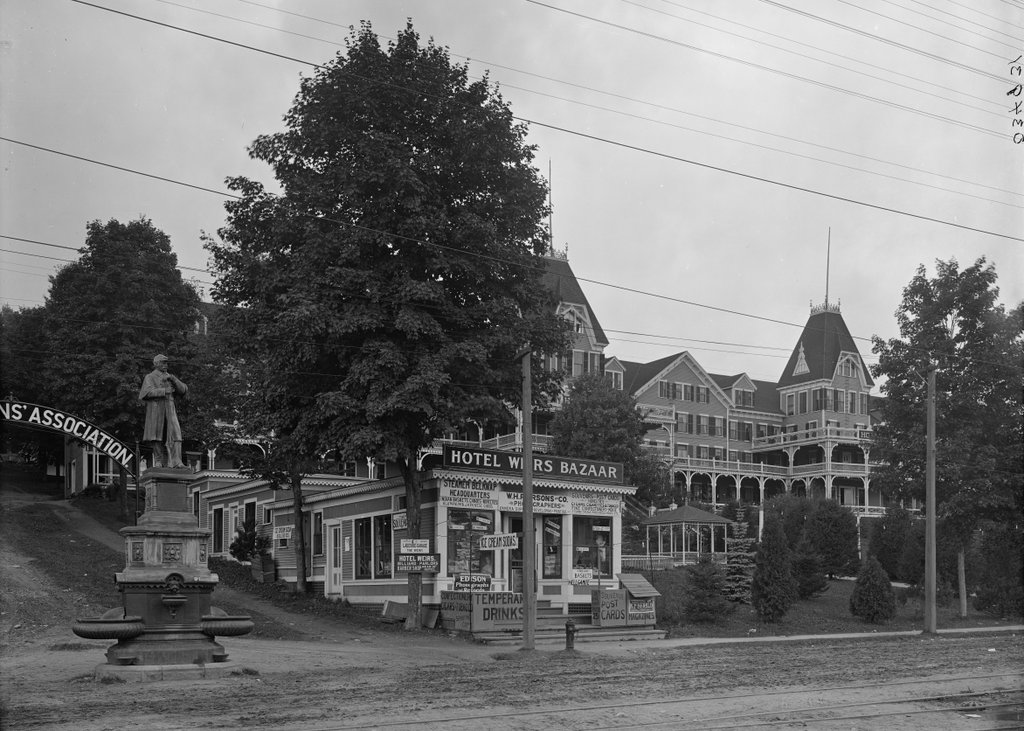 The location in 2015: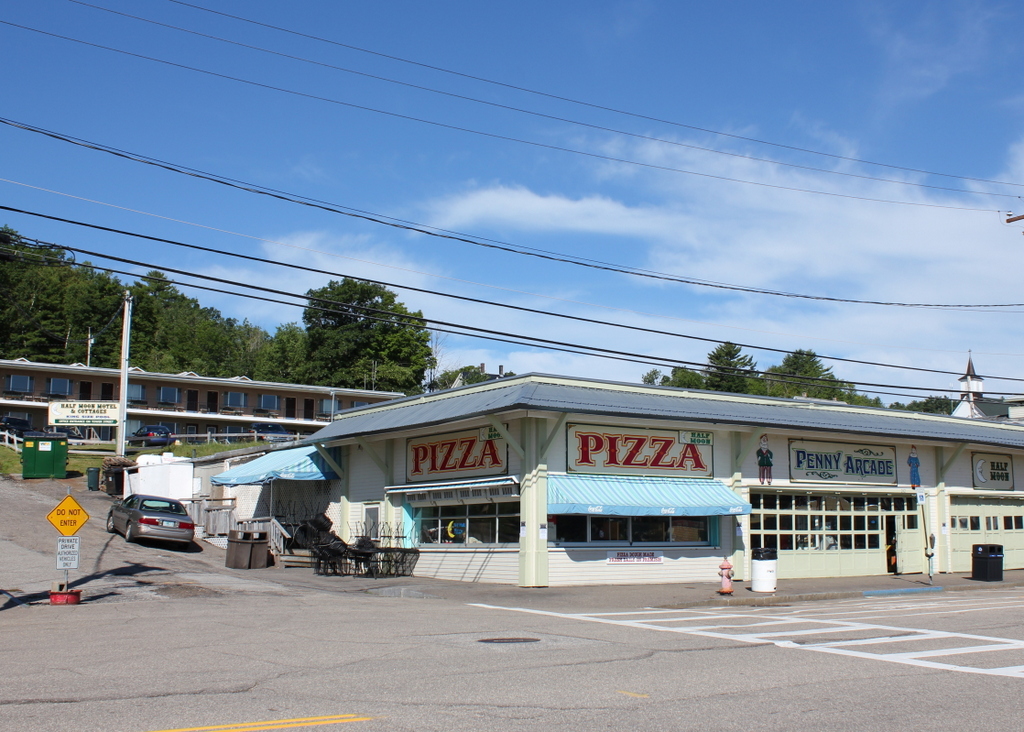 The first photo was taken sometime after 1906, when the New Hotel Weirs, as explained in this post, had another addition put on, this time to the left of the left tower.  The addition also included the Hotel Weirs Bazaar, which according to the sign over the right window offered "Souvenirs and post cards, novelties, cigars, cigarettes & tobacco, fine confectionery and Moxie, fishing tackle, rods, reels, hooks etc." Other signs offer Indian baskets, "aluminum & Japanese goods," Coca Cola, orangeade, phonographs, and post cards.  Visitors from New York could even keep up to date with a copy of the New York Herald.  As mentioned in the previous post, however, a disastrous fire on November 9, 1924 left much of Weirs Beach in ruins, including the hotel.  The site was later rebuilt as a motel and arcade, which is still there today.