Another view of the New Hotel Weirs, from the railroad station across Lakeside Avenue around 1908. Image courtesy of the Library of Congress, Detroit Publishing Company Collection.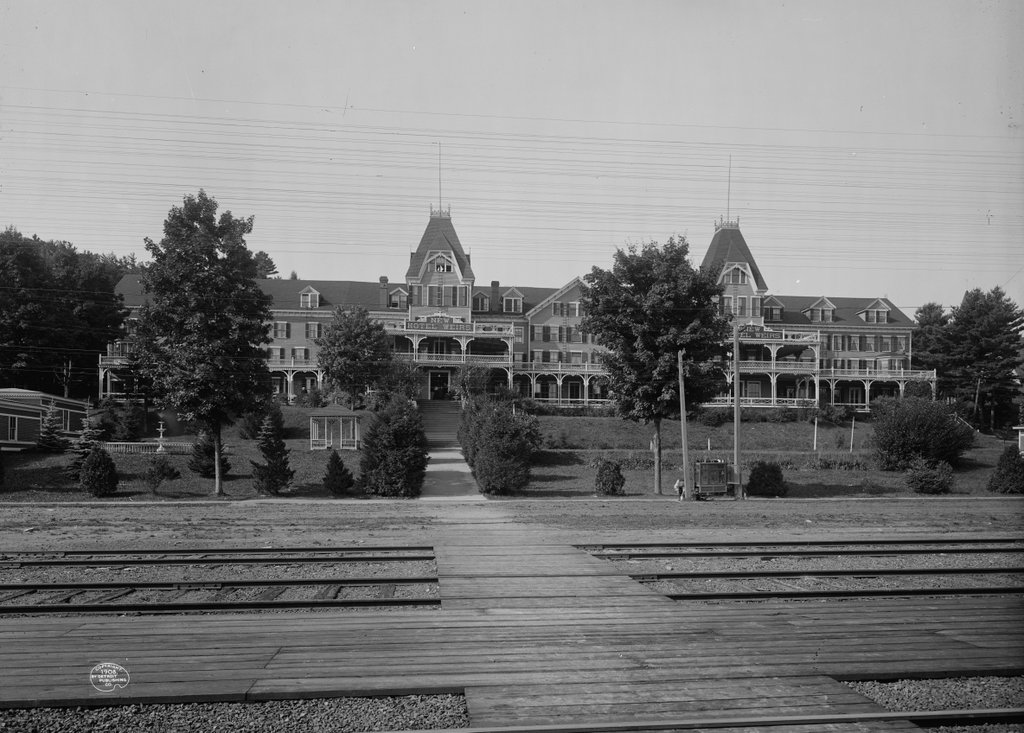 The scene in 2015: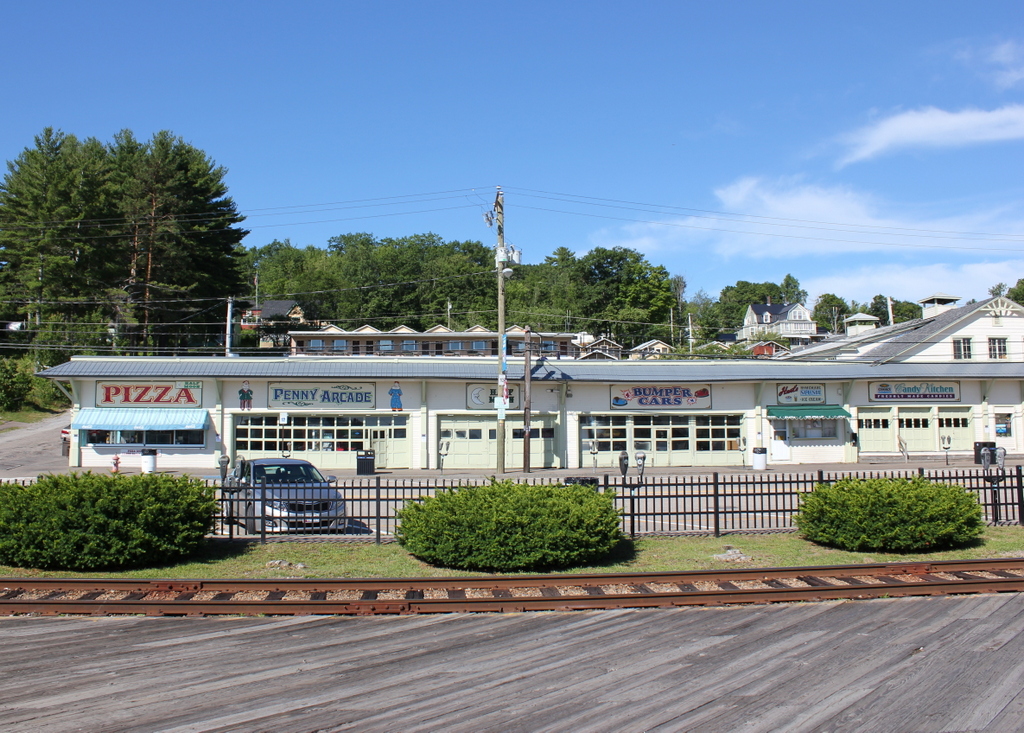 The New Hotel Weirs, as seen in previous posts here and here, was first built in 1880, and subsequent additions in 1896, 1899, and 1905-06 resulted in its appearance in the first photo here.  It was a great location for a hotel in the days before widespread automobile use; guests needed to only step off the train and walk up the walkway from the station.  Just behind the photographer is Lake Winnipesaukee, so once guests arrived they would have enjoyed beautiful views of the lake from the hotel veranda.  Right next to the railroad station is the dock for the S.S. Mount Washington, so from here they could enjoy a sightseeing cruise and visit the other ports on the lake.
Today, the railroad is the only thing left from the first photo, and even it has changed over the years.  With nearly all visitors to the Lakes Region driving rather than taking a train, the station is no longer served by regular passenger trains; instead, the line is operated by the Winnipesaukee Scenic Railroad, which offers excursion trains along the shore of the lake.  As for the New Hotel Weirs, it and a number of other buildings were destroyed in a fire in 1924, and the site was redeveloped with a motel, cottages, and an arcade.