Rounds Hall at the Plymouth Normal School, around 1907. Image courtesy of the Library of Congress, Detroit Publishing Company Collection.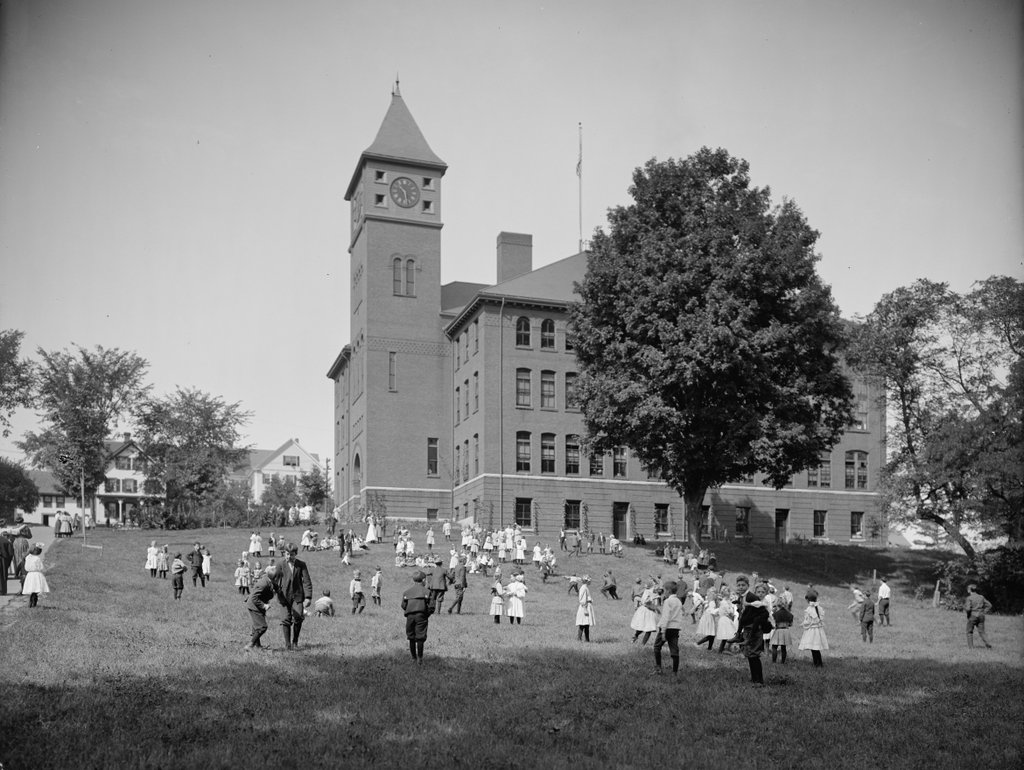 The building in 2018, now part of Plymouth State University: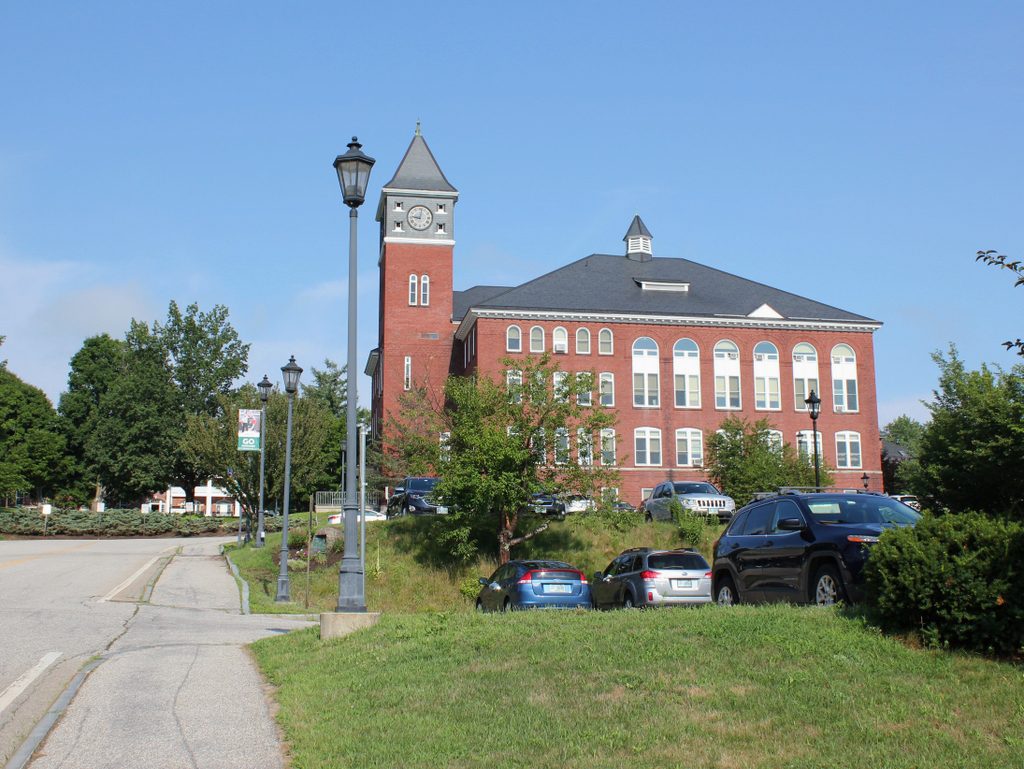 The history of Plymouth State University goes back to 1808, when the Holmes Plymouth Academy was established as a training school for teachers.  In 1871, the state took over the school and renamed it the Plymouth Normal School, with "normal" in this sense referring to training teachers.  Like many other normal schools in the country, it went through a series of name changes as the school expanded and added more academic programs.  From 1939 to 1963, it was the Plymouth Teachers College, and from 1963 to 2003 it was Plymouth State College before again being renamed as Plymouth State University.
The building in both photos is Rounds Hall, which was built in 1890 along with a dormitory, which can be seen beyond and just to the left of Rounds Hall in the 1907 photo.  Rounds Hall still stands today, and is the oldest building on campus.  However, Normal Hall, the old dormitory, didn't last too long.  Not long after the first photo was taken, the barely 20 year old building was in such poor condition that it had to be demolished.  Its replacement, Mary Lyon Hall, was built on the same spot in 1916,  is still used as a dormitory today; it can be seen in the distance beyond the trees.