The Old Grafton County Courthouse on Court Street in Plymouth, around 1900-1910 during its use as a library. Image courtesy of the Library of Congress, Detroit Publishing Company Collection.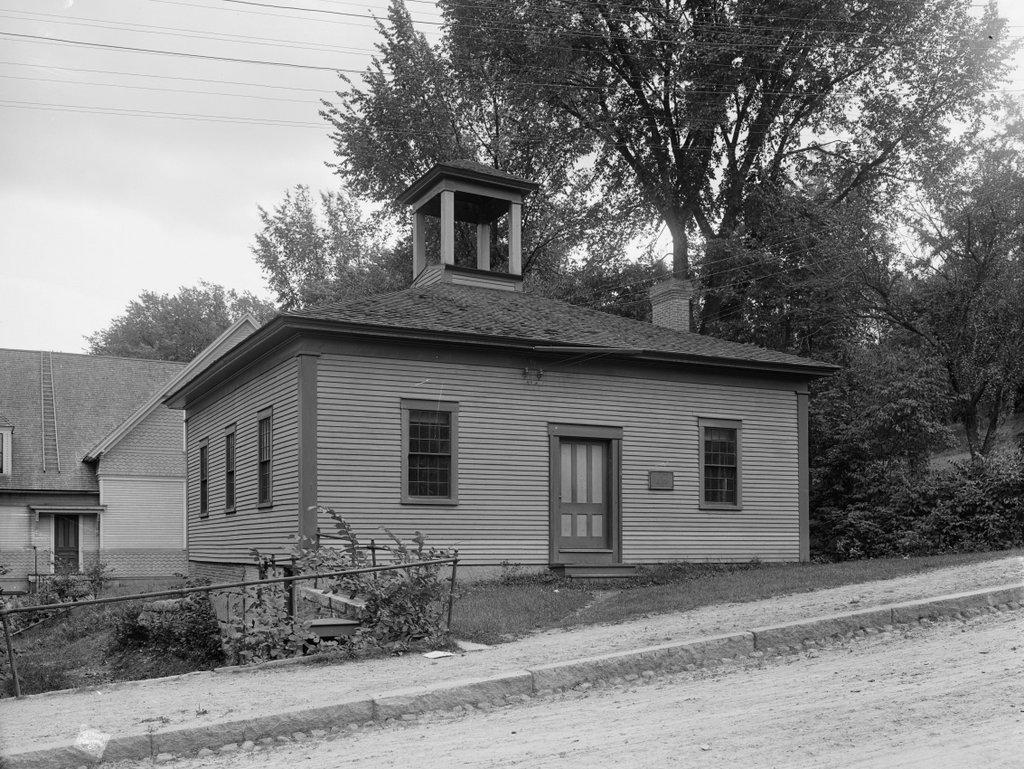 The building in 2018: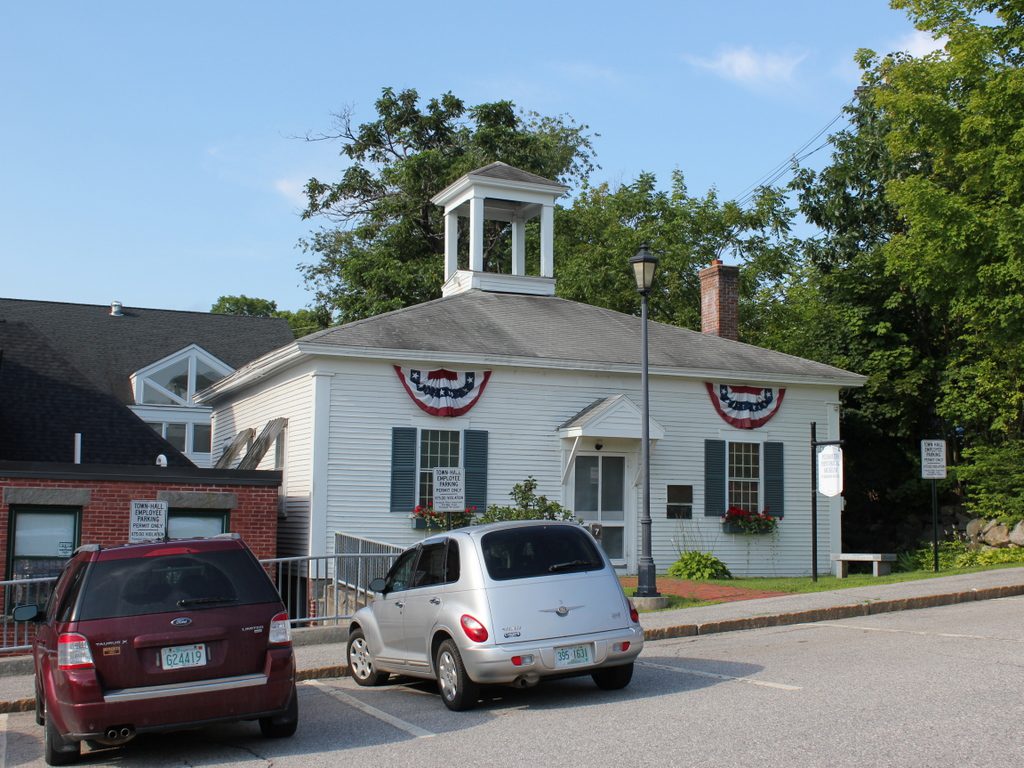 Over the years, this building has served a variety of purposes in several different locations.  It was built in 1774 as one of two courthouses in Grafton County, and was located at the corner of Russell and Pleasant Streets, less than a quarter mile from where it is today.  During its time as a courthouse, 24 year old New Hampshire native Daniel Webster argued one of his first court cases here in 1806.  He lost, and his client was hanged, but he would nonetheless go on to be a successful lawyer and one of the country's most powerful politicians of the pre-Civil War era.
While Webster's career was just beginning, the old courthouse was becoming obsolete, and in 1823 it was replaced by a more substantial brick building.  The old building was moved south of the main village and used as a wheelwright shop, as seen in the photo below, which was taken in 1860 and published in History of Plymouth, New Hampshire (1906):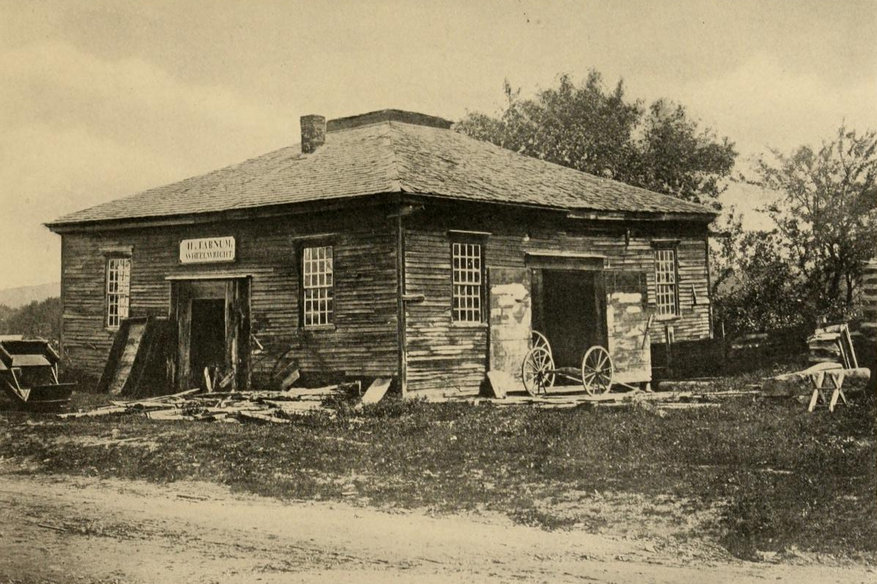 By the 1870s, the century-old building had been abandoned and was in disrepair, but its connection to Daniel Webster's early career brought it to the attention of Henry W. Blair, a Congressman and future Senator who purchased it in 1876.  After moving it to its present location and renovating it, Blair gave the building to the Young Ladies' Library Association to use as a public library.  The small building was home to Plymouth's library until 1991, when the present-day Pease Public Library was built.  Since then, the historic building has been home to the Plymouth Historical Museum.