Looking south on Main Street in Plymouth, toward the town common, around 1908. Image courtesy of the Library of Congress, Detroit Publishing Company.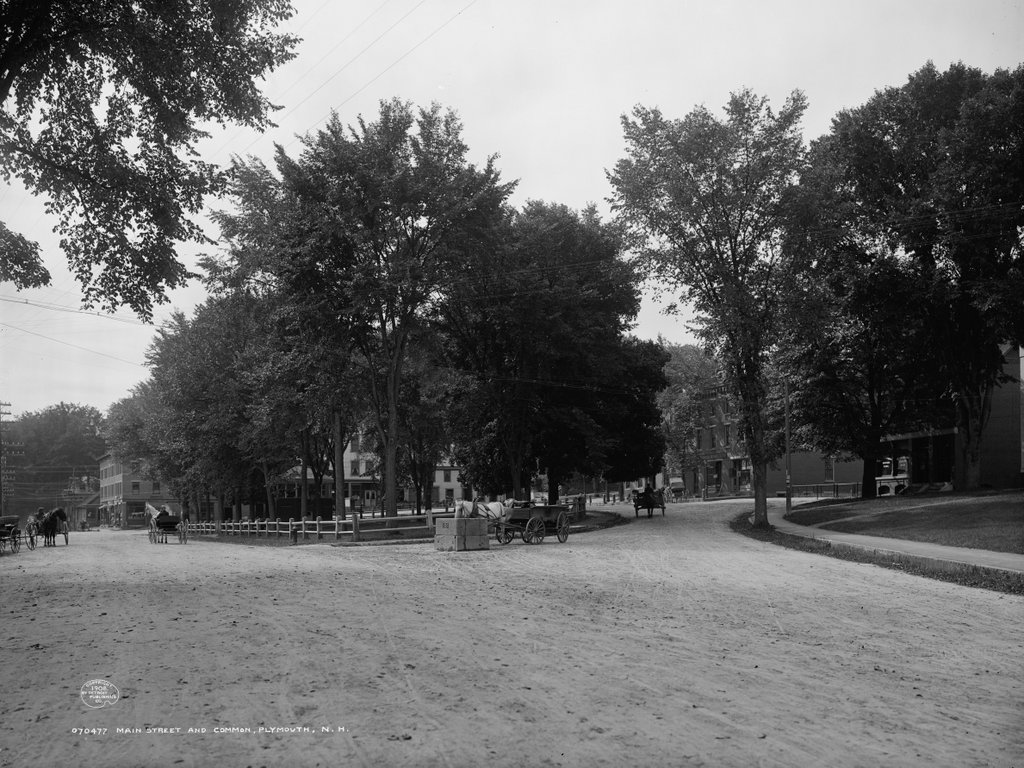 Main Street in 2015: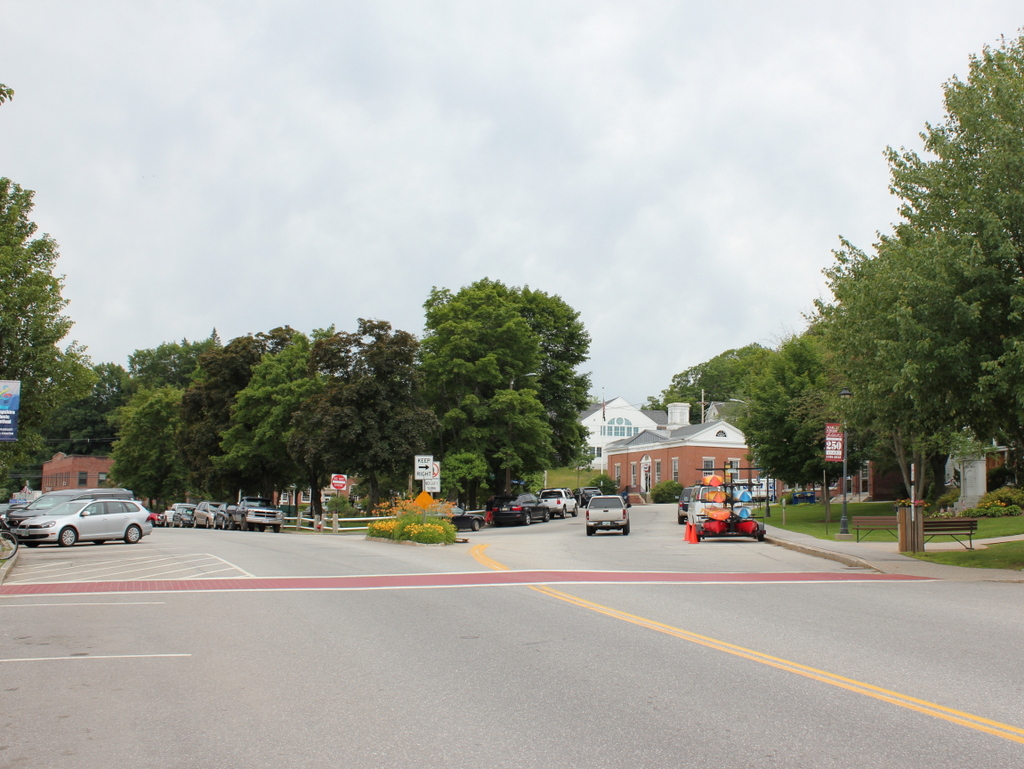 These photos show the town common and some of the buildings on the west side of Main Street, which today comprise part of the Plymouth Historic District on the National Register of Historic Places.  Despite the historic district designation, however, not much in this scene dates back to the 1908 photo.  The only building in both photos is the 1885 Pemigewasset National Bank Building, which can barely be seen behind some of the trees on the right-hand side of the photos.  It is still there, but it hasn't been used as a bank since 1955, when the bank moved to a new building on Highland Street; it is barely visible south of the common, beyond the "Do Not Enter" sign in the left center.  The new bank building opened with much fanfare, with President Eisenhower cutting the ribbon at a ceremony that also included the governor, one of New Hampshire's U.S. representatives, and both of their senators.  The 2015 photo in this post provides a better view of the building, which today is home to Northway Bank.
The town common is also part of the historic district, and although all of the original elm trees are gone, the original 1861 fence is still there.  It's hard to see, but there is a bandstand on the common that was designed and built in 1903 by Francis V. Bulfinch, the grandson of noted architect Charles Bulfinch.  It is still standing, but it's almost impossible to see from this angle because of the trees.  Across the street from the common, in the right center of the photo, is the post office.  It was built in 1936, replacing an earlier brick commercial block seen in the 1908 photo, and it is one of the contributing properties in the historic district.