Students in front of Beecher Street School in Southington, in May 1942. Image courtesy of the Library of Congress, FSA-OWI Collection.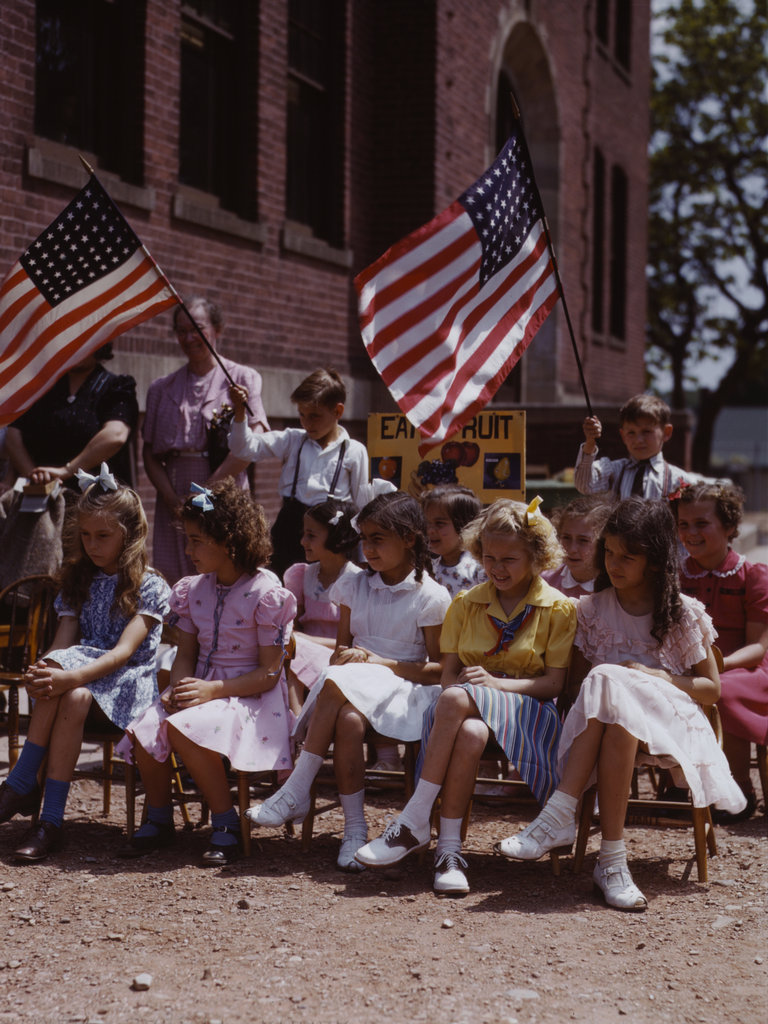 The school in 2015: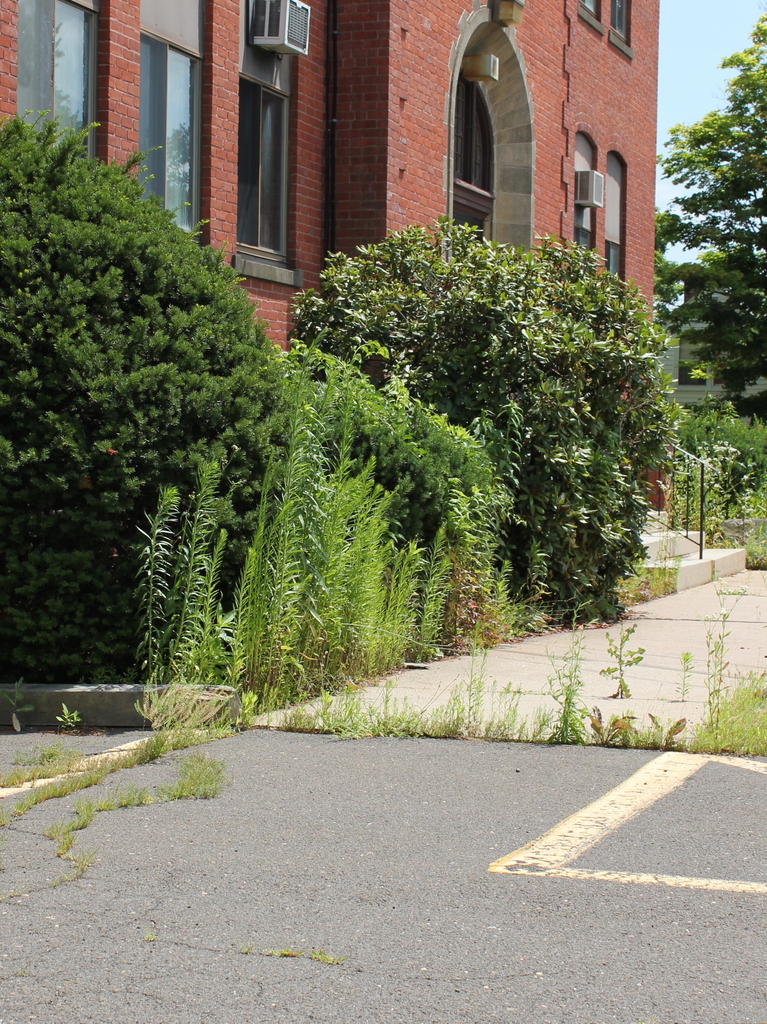 The first photo is one of several color photos taken by the Office of War Information of the people of Southington during World War II.  The original caption reads, "School children, half of Polish and half of Italian descent, at a festival in May 1942, Southington, Conn."  As with the other photos in the collection, it was intended for a pamphlet, which would be distributed overseas in order to gain support for the American cause.  The mention of Italian and Polish students is probably deliberate, because at the time Italy was allied with Germany and Poland was under German occupation.
Built in 1911, the Beecher Street School was an elementary school for many years, and more recently it was used by the school department for their central offices.  As of 2015 it is vacant, and the overgrown weeds and cracked pavement paint a bleak picture, in stark contrast to the original photo.  However, last year the historic school was sold to a private company, who plans to convert it into housing units.