The Post Office building on Main Street in Southington, in May 1942. Image courtesy of the Library of Congress, FSA-OWI Collection.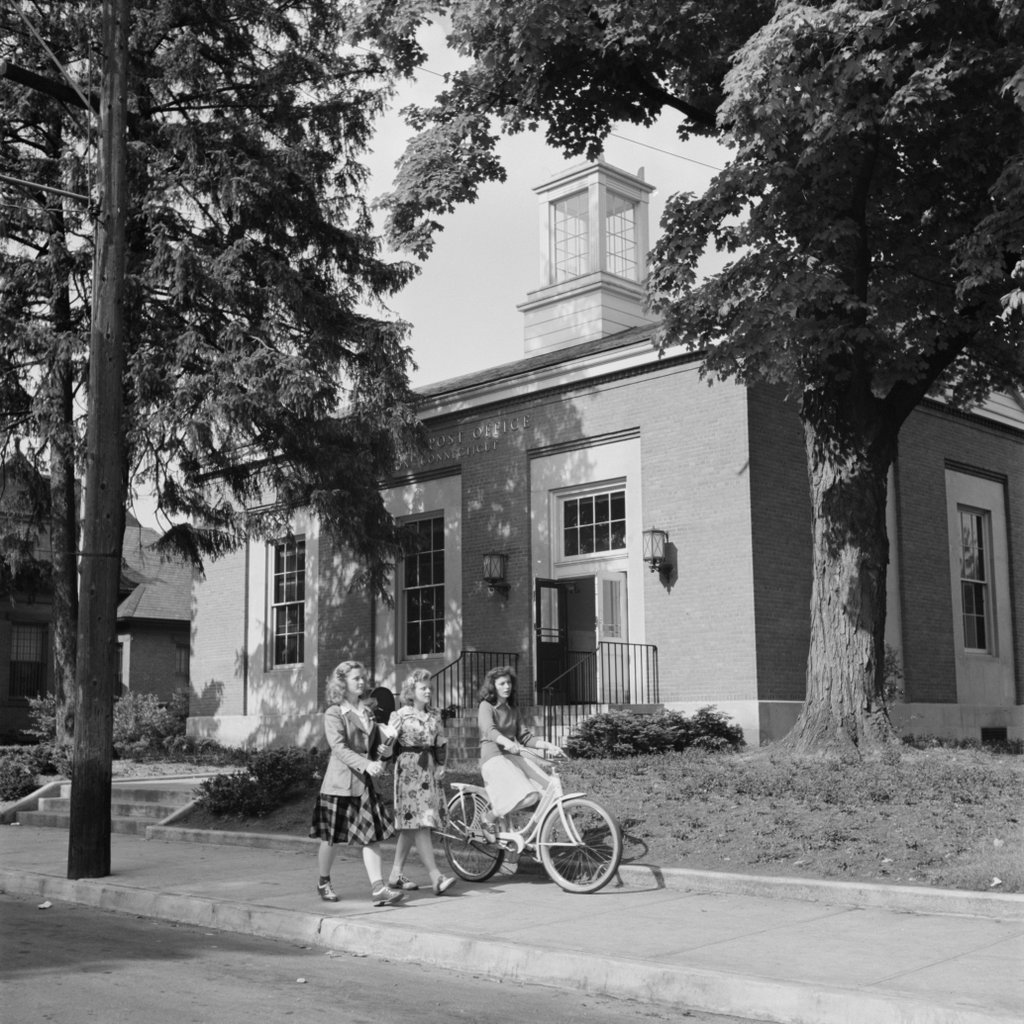 The building in 2015: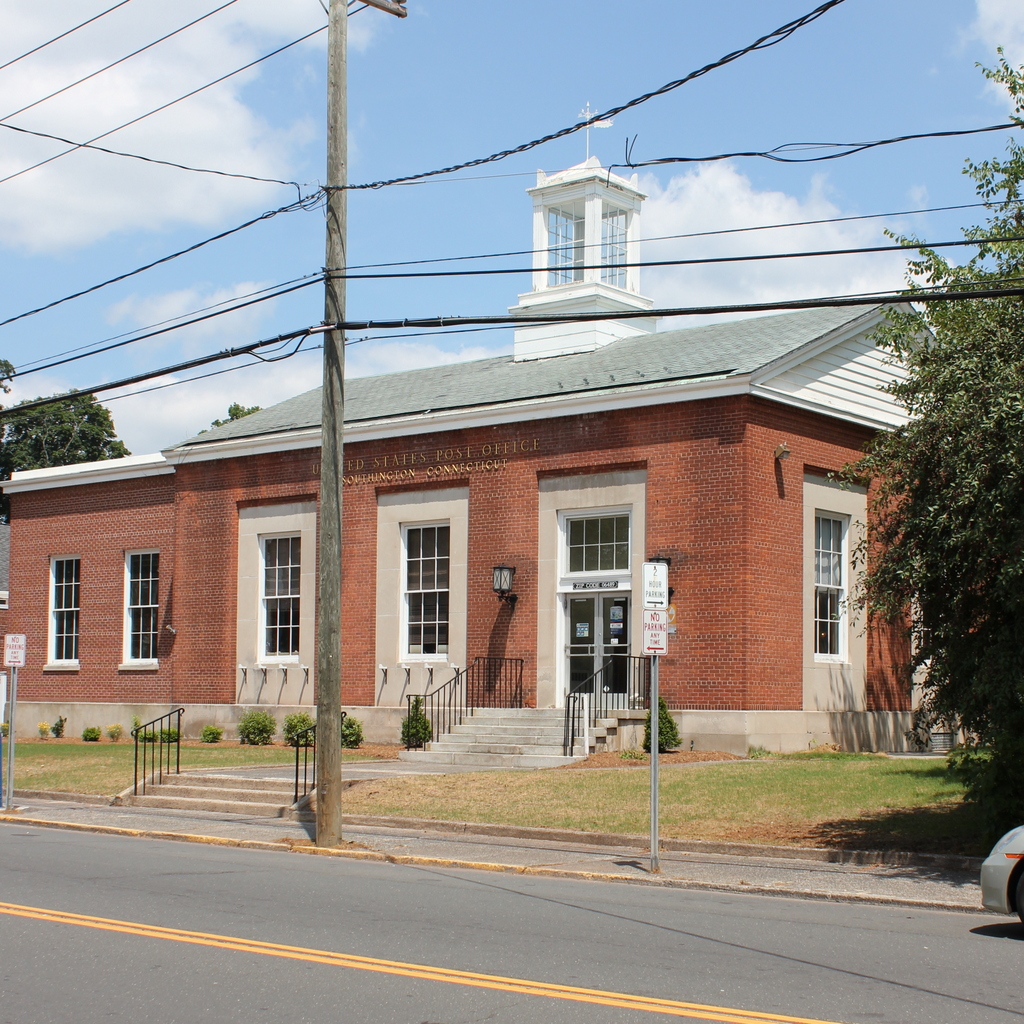 Like the nearby Town Hall, this building was fairly new when the first photo was taken.  It opened in 1940, and was one of over a thousand post office buildings in the country that were constructed during the New Deal era.  Intended to provide jobs as well as new buildings for communities across the country, many of these post offices are still in use today, including this one in Southington.  It was later expanded with a sizable addition in the back and to the left, but the exterior of the original 1940 section remains essentially unchanged from the first photo.  Even parts of the interior are the same, including a mural by Ann Hunt Spencer, which can be seen in this 1942 interior photo of the post office on the Library of Congress website.