The Captain Barnes House in Portsmouth, NH, on March 19, 1937, immediately following its conversion into a gas station. Image courtesy of the Library of Congress, Historic American Buildings Survey collection.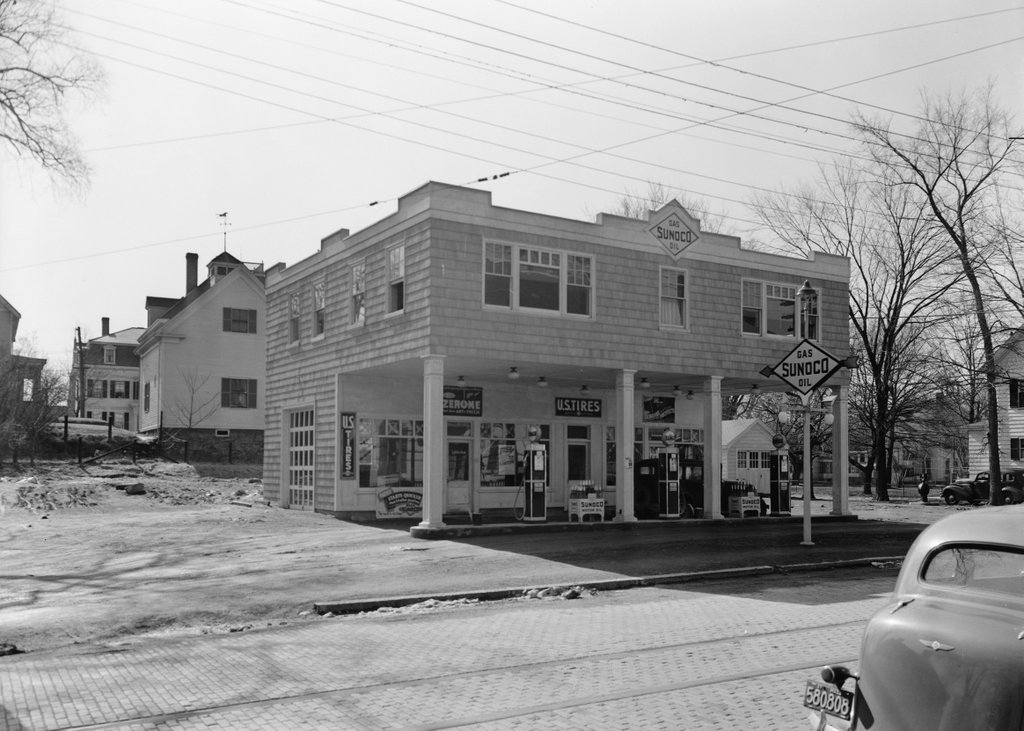 The building in 2015: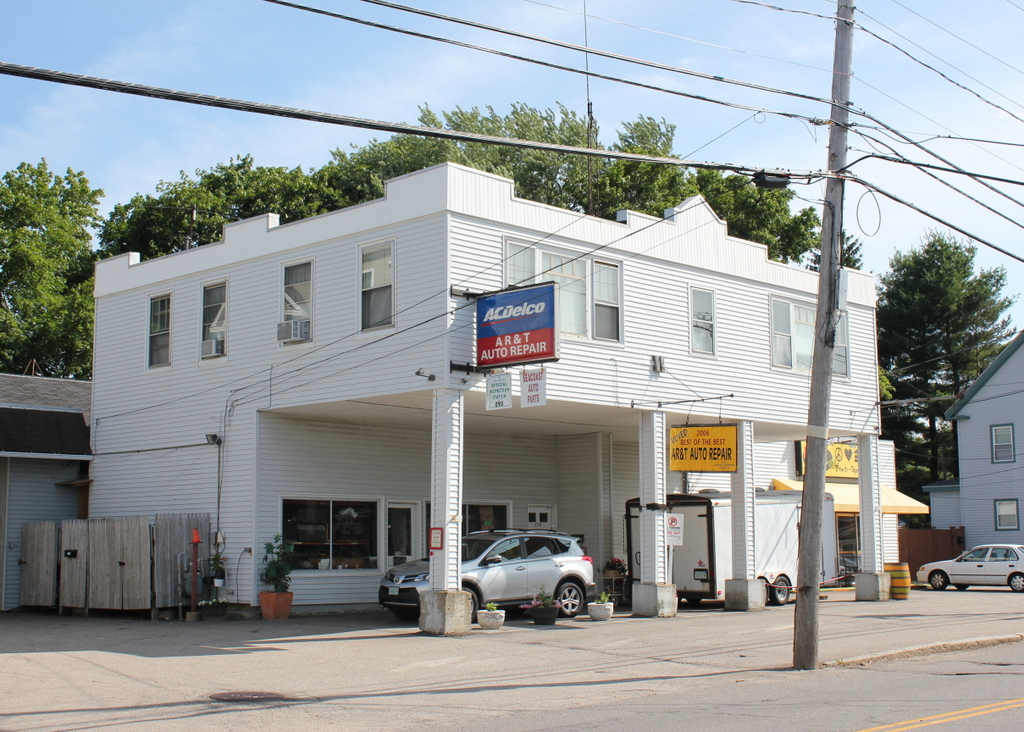 As explained in the previous post, this building was once a 1808 Federal style mansion, owned by two different Portsmouth sea captains in the early 1800s.  However, in 1936-37 it was converted into a Sunoco station, leaving very little of the original structure.  However, in a way the renovated building has become historic in its own right, as an example of a 1930s service station.  There have been some changes since the 1937 photo was taken, though.  The shingles have been replaced with vinyl siding, and the gas pumps are gone, along with the windows on the right side and the garage door to the left.  The building now has additions to the left and right, and it is no longer a Sunoco station, but it is still in use as auto repair garage, with a restaurant in the addition to the right.