Market Square in Portsmouth, looking east from the corner of Congress Street and Fleet Street around 1900-1910. Image courtesy of the Library of Congress, Detroit Publishing Company Collection.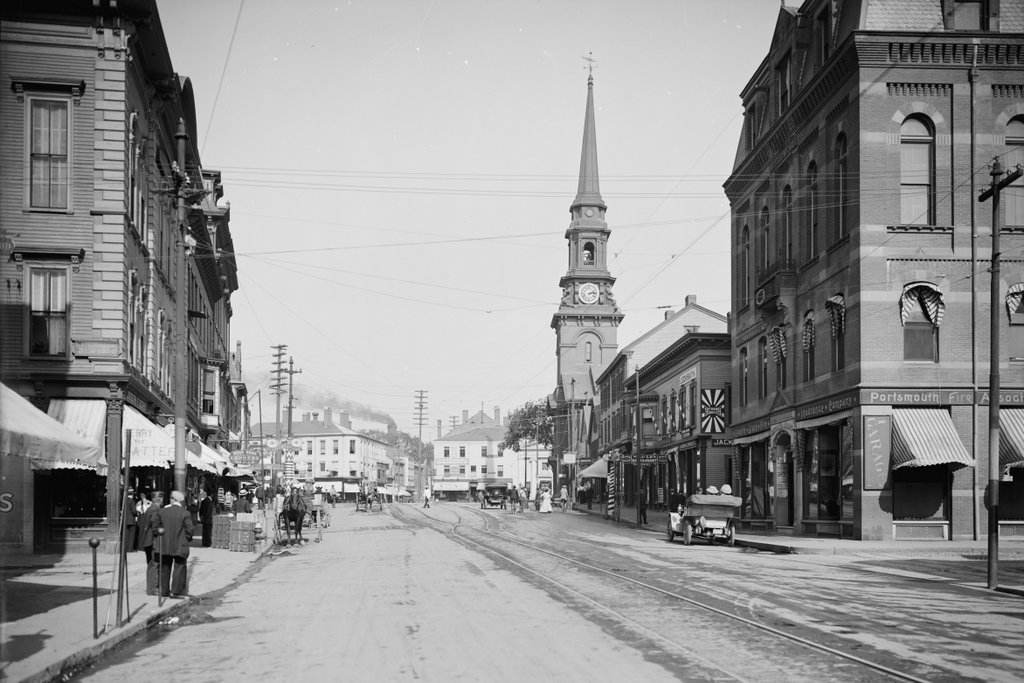 Market Square in 2015: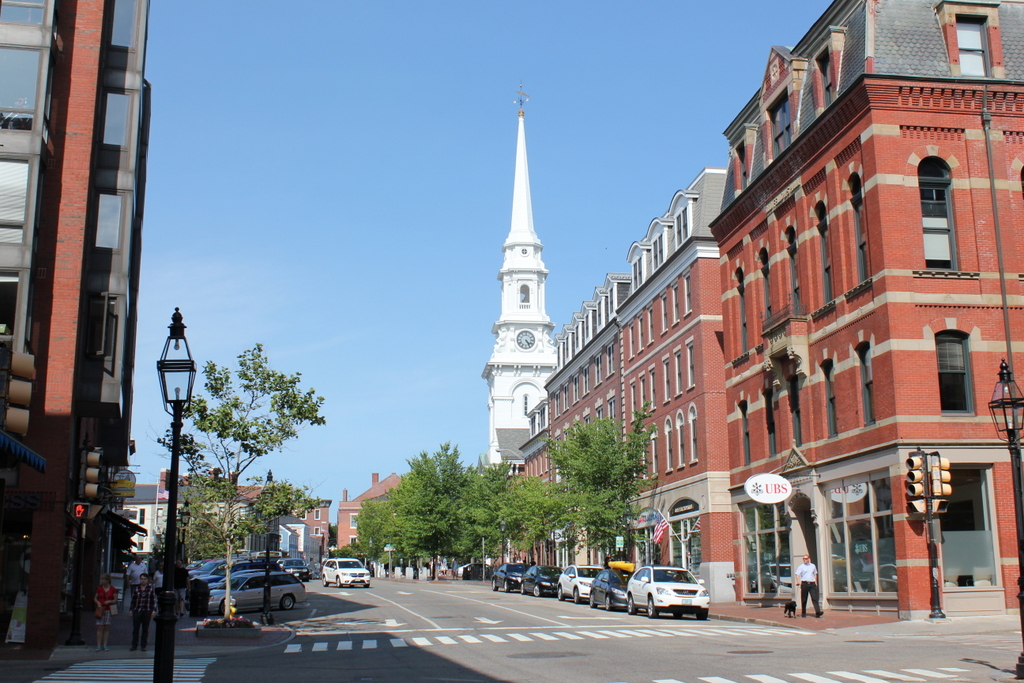 Unlike some of the other street views of Portsmouth, this scene has actually seen some significant changes over the past century, although two prominent historic buildings from the first photo are still standing today.  In the center of the photo is the North Church, which was built in 1854.  Perhaps owing to the relatively small scale of the old city, the "North" and "South" churches are actually only separated by a single city block, although as time went on it was doctrine rather than distance that distinguished one from the other, with the South Church becoming Unitarian, while the North Church remained more conservative in its theology.  The congregation has met at this site in Market Square since 1712, and over the years this area became the main commercial center of the city.  Some of the oldest surviving commercial buildings in the city can be seen from in front of the church in this post.
The other prominent historical building is the National Block, on the far right side of the photos.  It was built in 1878 by Frank Jones, a mayor, Congressman, and businessman who also owned the Rockingham Hotel, the Hotel Wentworth, and the humbly-named Frank Jones Brewery.  When the first photo was taken, the first floor of the National Block was used by both the Granite State Fire Insurance Company, with the Odd Fellows occupying the upper floors.  Since then, the interior has since been extensively renovated, but its exterior appearance is largely unchanged, and its style has been imitated in the modern commercial buildings between the National Block and the church.