The old Portsmouth High School building on Islington Street, around 1907. Image courtesy of the Library of Congress, Detroit Publishing Company Collection.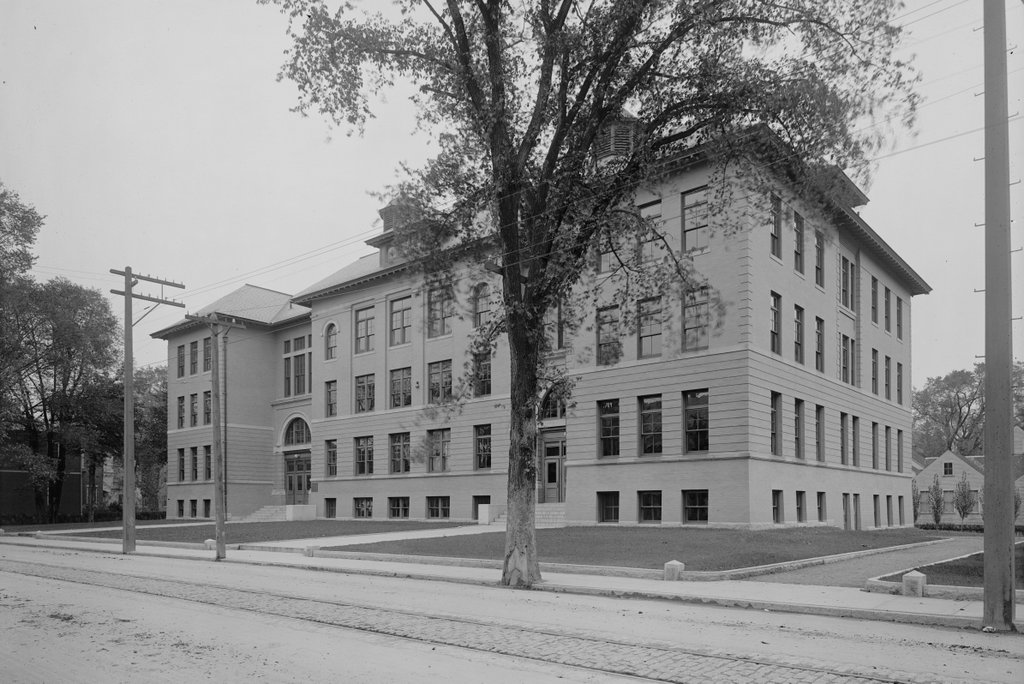 The building in 2015: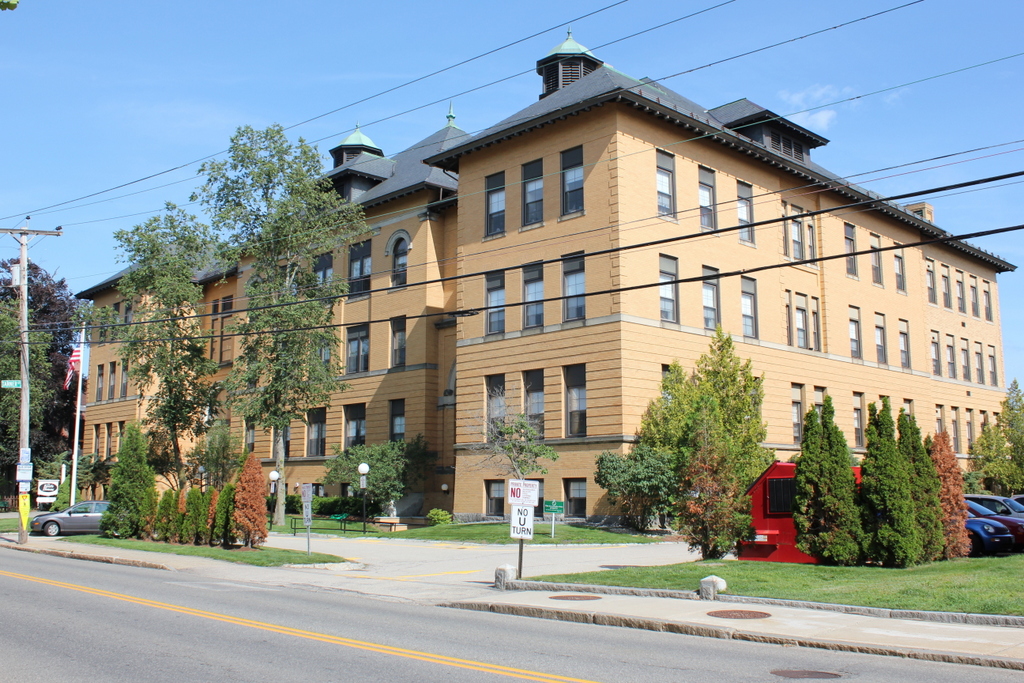 Portsmouth's old high school building opened in 1905, and like so many other historic buildings in the city it still stands today.  It was last used as a high school in the 1950s, but it has since been converted into apartments.  From this angle, the building's appearance hasn't changed much, although at some point the school was expanded in the back, with a matching addition on the southwest corner, giving the formerly symmetrical building somewhat of an "L" shape from above.  It is located right next to the much older former Portsmouth Academy building, which opened in 1809, nearly two decades before the city's first public high school was established.