Southington's Town Hall, seen facing north toward the First Congregational Church in May 1942. Image courtesy of the Library of Congress, FSA-OWI Collection.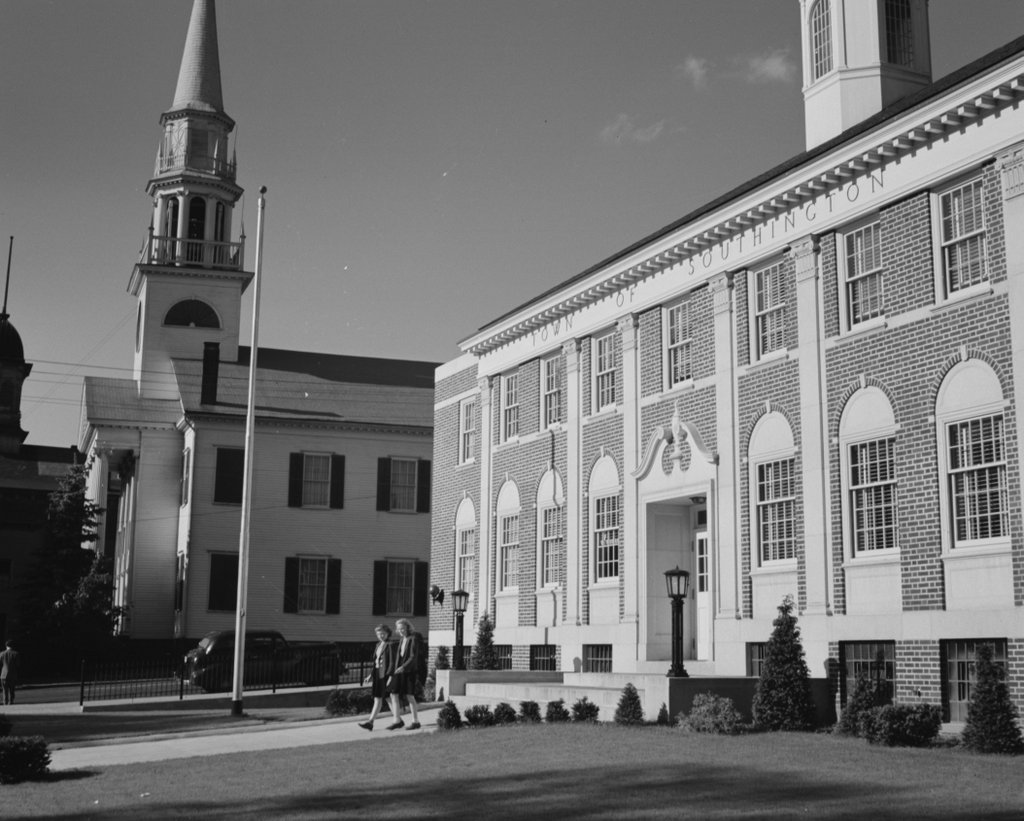 The Town Hall in 2015: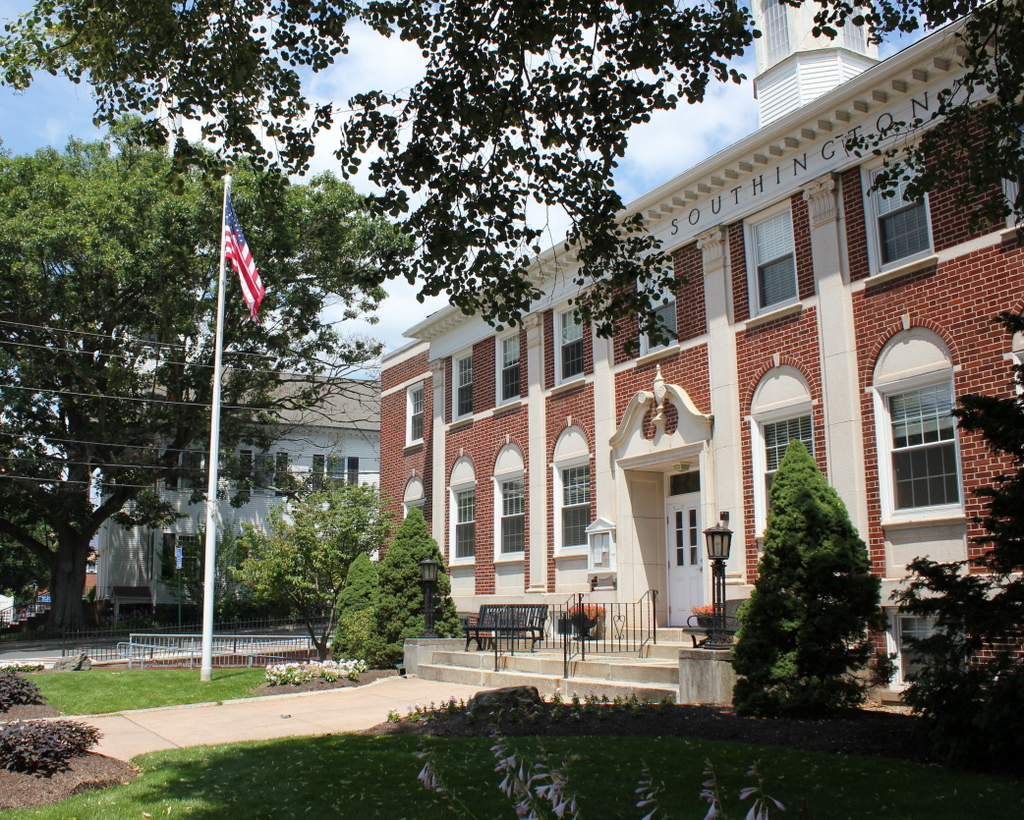 Of all the photos taken by the Office of War Information in Southington during World War II, this scene is one of the few that shows almost no change over the past 73 years.  The church, which has stood there since 1830, is still there, although it is now partially hidden by the large oak tree in front of it.  This tree is the only prominent difference between the two photos; it appears in the 1942 scene as a small sapling, barely visible in the shadows to the left of the church.  It had been planted in 1935 by the Daughters of the American Revolution in 1935 to celebrate the 300th anniversary of the founding of Connecticut.
The Town Hall is the newest thing in the scene; it was dedicated on December 13, 1941, less than a week after the attack on Pearl Harbor and the start of World War II.  Less than six months later, it was included in the OWI photo series with the caption, "Town hall, in which all of the people meet to make their own laws."  Since this was intended for a pro-American propaganda pamphlet in Europe, the wording of the caption expresses both the democratic nature of the town meetings, as well as the egalitarian aspect of it, with the word all implying that every citizen has an equal voice in town government.  Today, the building is still used as the Town Hall, but Southington has since adopted a council-manager form of local government, meaning the citizens no longer "meet to make their own laws" here in an open town meeting.