A group of children, made up of teenagers and younger children, on the town green in Southington in May 1942. Image courtesy of the Library of Congress, FSA-OWI Collection.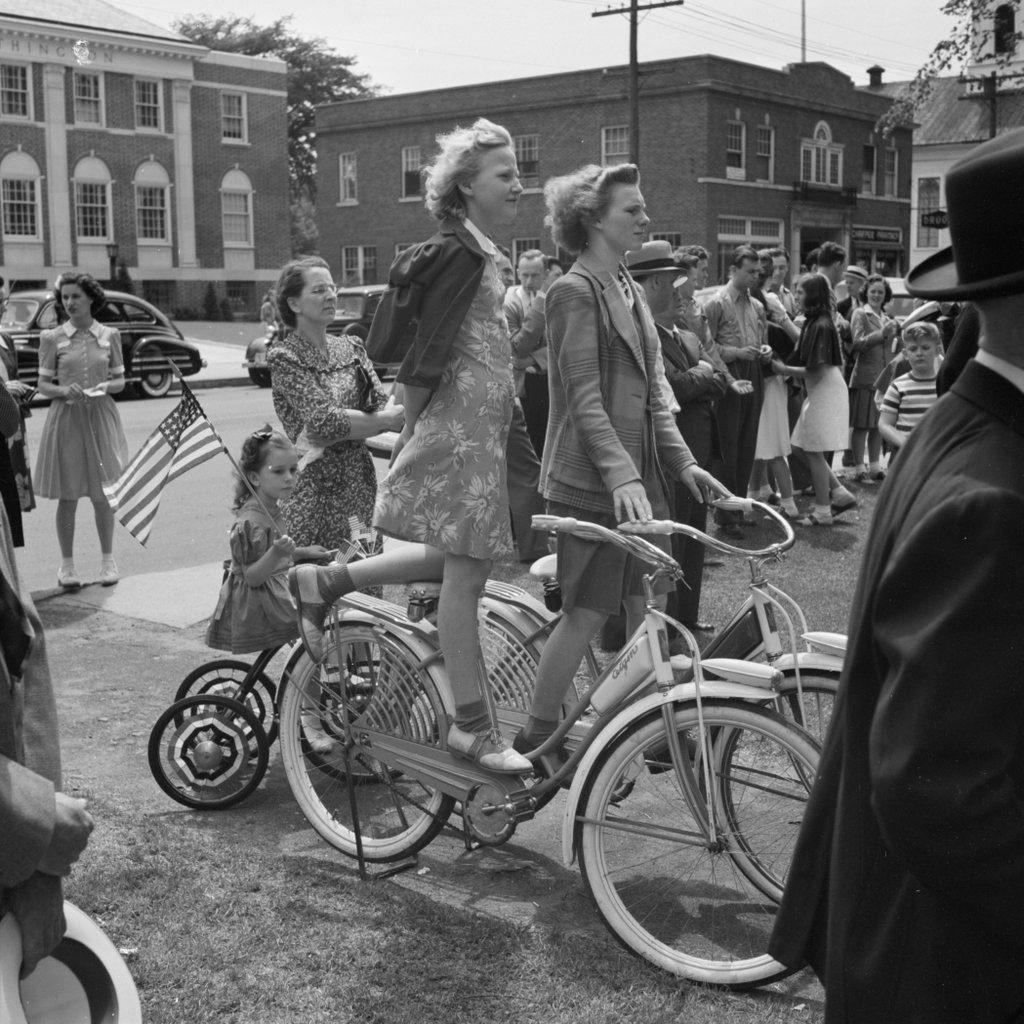 The scene in 2015: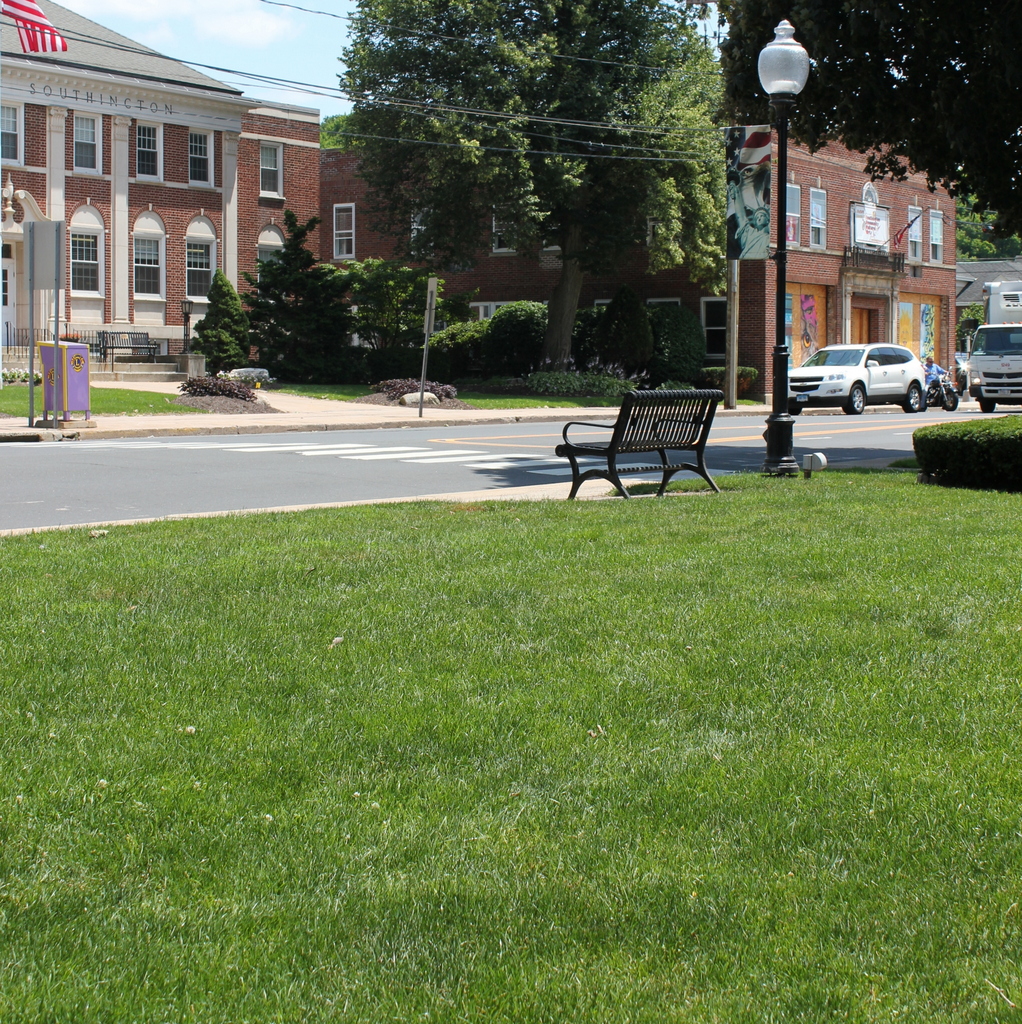 The caption of the first photo is "Southington school children staging a patriotic demonstration," and it is probably related to the town's Memorial Day observances.  It is part of a series of photos taken in Southington by the Office of War Information, to be published in a propaganda pamphlet overseas.  The intent of this photo was probably to show American sympathizers and other potential allies about the patriotism expressed even by young children, although the only overt display of patriotism in this particular scene is the American flag that the young girl on the tricycle is holding.
Today, the scene has not changed too much.  The two buildings in the background are still there: the town hall on the left, and a brick commercial building on the right.  The town hall opened less than six months before the first photo was taken, and it is still in use today, and the commercial building was probably built in the early 1900s.  The storefront once housed Southington's post office, and in the 2015 photo it is apparently vacant and boarded up.  Both buildings can also be seen in this post, which was taken from a similar angle.