The First Congregational Church of Southington, seen from the town green in May 1942. Image courtesy of the Library of Congress, FSA-OWI Collection.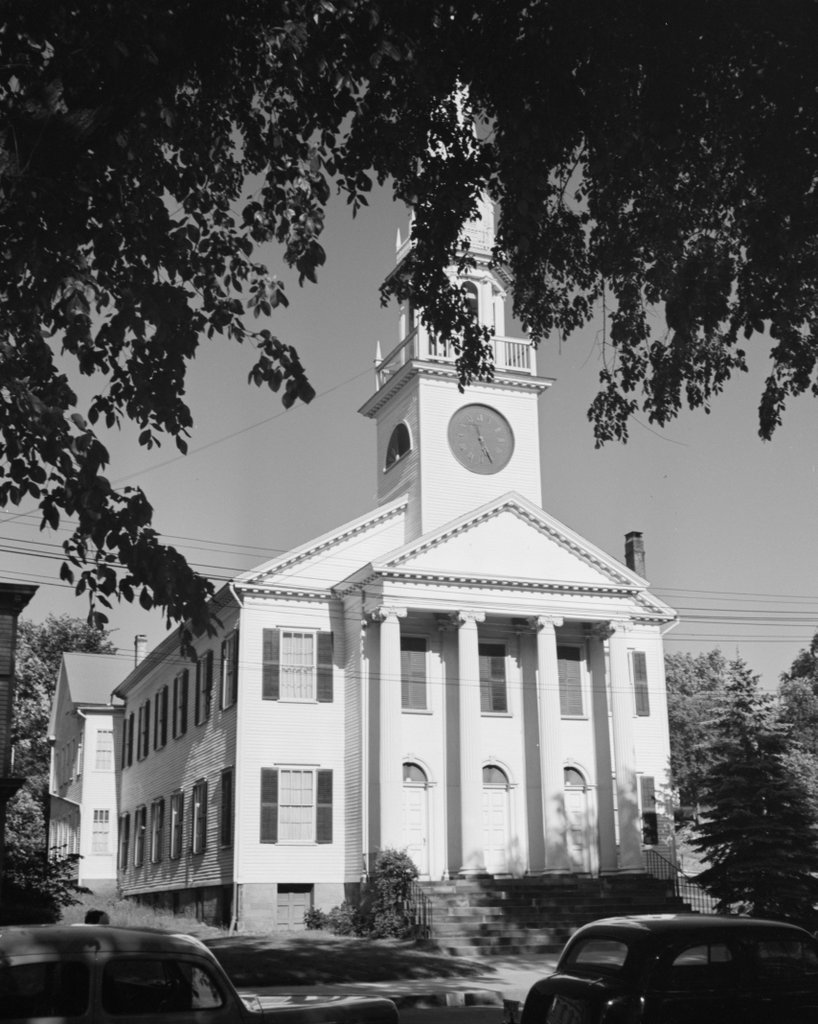 The church in 2015: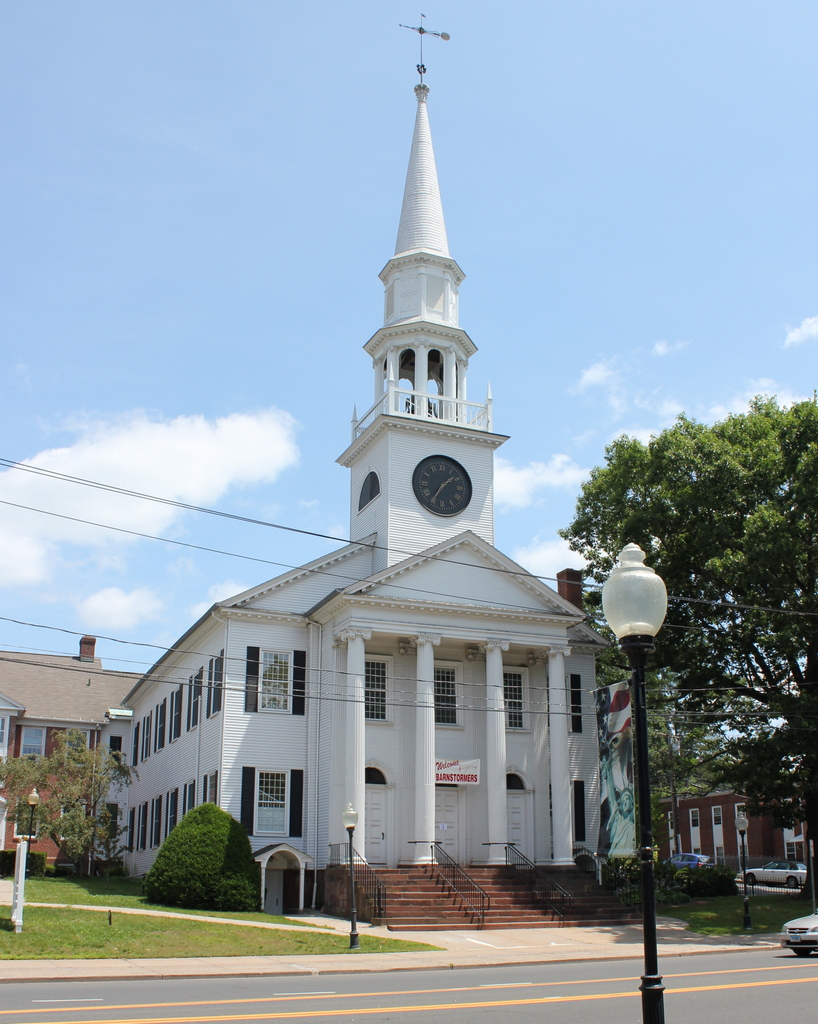 As mentioned in this post, the First Congregational Church in Southington is one of several nearly identical church buildings in Connecticut that were built between 1817 and 1830.  This particular angle gives a good view of the Greek Revival style portico, which is supported by four tall columns.  This is a common feature on many early 19th century New England churches, from traditional wood-frame ones such as Old First Church in Springfield, to brick churches like the First Church of Christ in Hartford, and even some stone ones, as seen in Quincy Massachusetts and Portsmouth New Hampshire.  The style represents somewhat of a transition from the relatively plain, simple Puritan-influenced meeting houses of the 18th century, such as the one still standing in Rockingham Vermont, to the more elaborate Gothic Revival and Romanesque churches that would come later in the 19th century, such as the Central Congregational Church in Boston.
Today, the six nearly identical Connecticut churches are still standing, except for the oldest of the group, Old Lyme Congregational Church.  It burned in 1907 and was rebuilt as close to the original as possible.  Aside from that, the others have been well-preserved, including this one in Southington, for which the caption of the first photo reads: "Southington, Connecticut. The First Congregational church, oldest of the town's eleven churches looks substantially the same as when it was erected in 1830."  It was likely included in the Office of War Information photo series to illustrate the town's long history of religious activity, with the reference to "eleven churches" probably a subtle hint about the religious freedom and diversity that Americans enjoy.