St. John's Church, on Chapel Street in Portsmouth, around 1902. Image courtesy of the Library of Congress, Detroit Publishing Company Collection.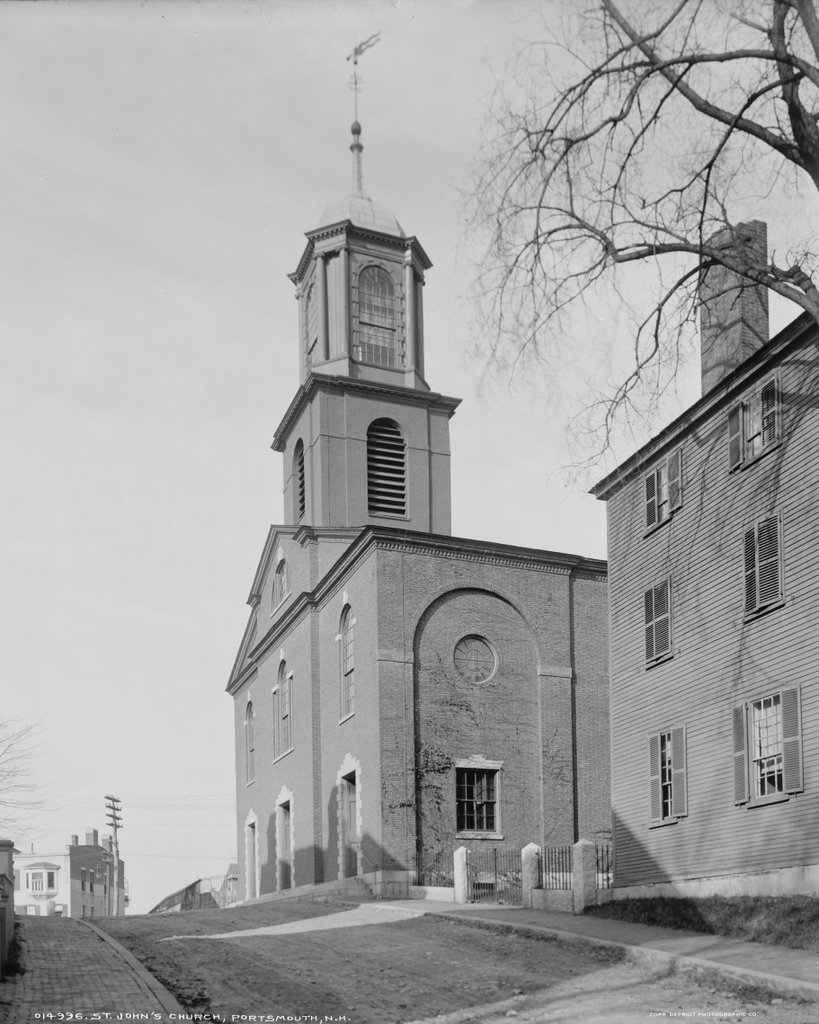 The church in 2015: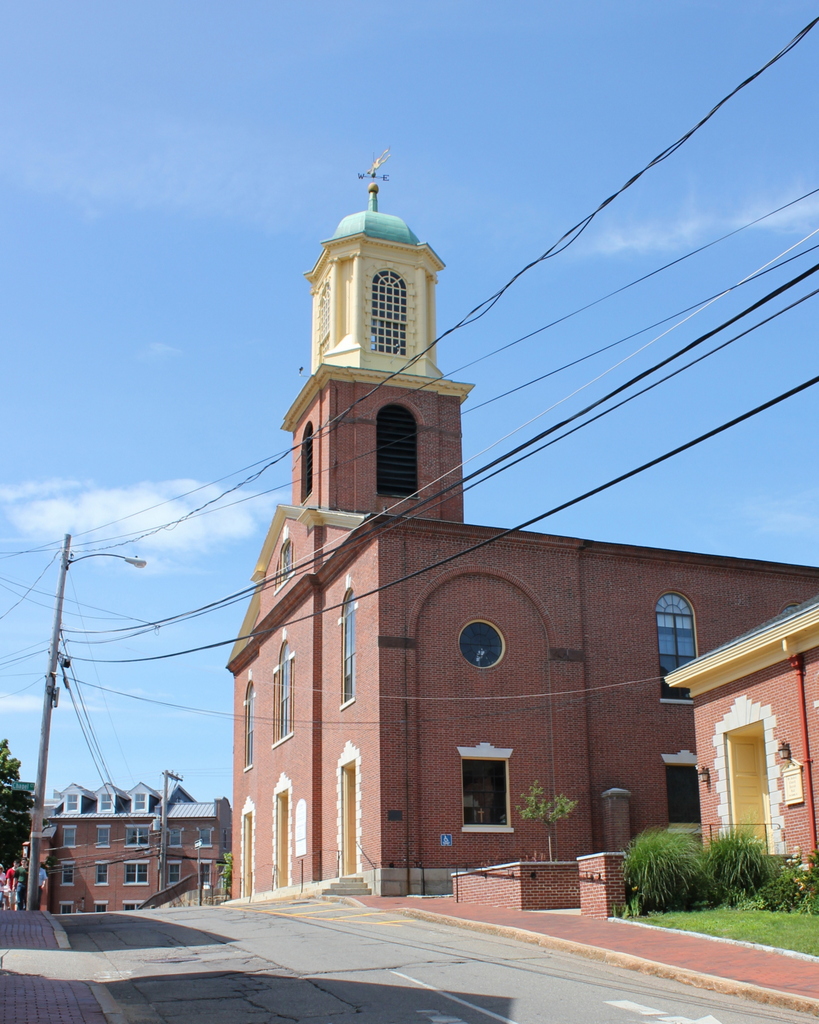 This site on Chapel Street has been home to an Episcopalian church in Portsmouth since 1732, when the prosperous port's growing English population called for an Anglican church.  Named Queen's Chapel, it was established on the same spot as the present building.  During the American Revolution the unpopularity of the Anglican church in the colonies meant that no regular services were held here until 1786, but three years later George Washington attended the church during his visit to Portsmouth.  The old church burned in 1806, in one of several disastrous fires that swept the city in the first two decades of the 19th century, and the present-day building opened in 1808.
Although George Washington obviously never worshiped in this particular building, it has had some notable guests over the years, including James Monroe and Daniel Webster.  In addition, the funeral of Admiral David Farragut, a prominent Civil War naval officer, was held here.  The exterior of the church has been well preserved over the years, and aside from a new parish house to the right of the church, not much has changed since the 1902 photo was taken.  The church is still an active congregation, and is the oldest Episcopalian church in the state.