The building on Boylston Street at the corner of Gloucester Street in the Back Bay, seen on April 5, 1912. Image courtesy of the City of Boston Archives.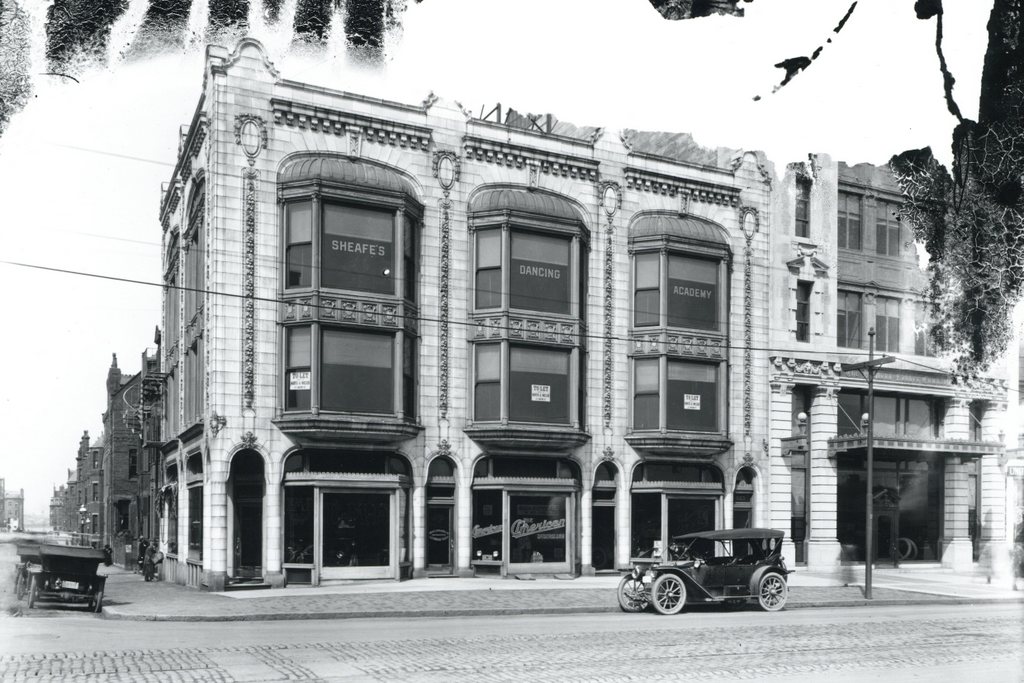 The building in 2015: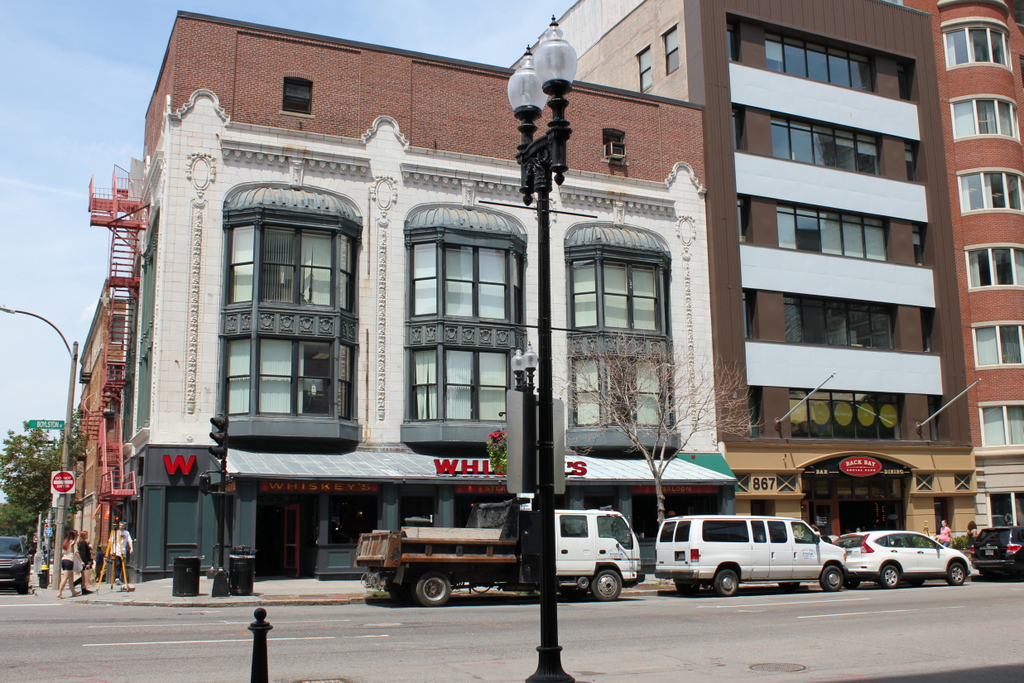 This building is one of many surviving examples of early 20th century commercial buildings that line the north side of Boylston Street in the Back Bay. It was built in 1907, and designed by noted Boston architect firm Shepley, Rutan & Coolidge, and according to the 1908 city atlas it was owned by Charles F. Adams 2nd, who was likely Charles Francis Adams, Jr., the great-grandson of John Adams, grandson of John Quincy Adams.  It was rented out to to several businesses, and like many other commercial storefronts along Boylston Street at the time, it had a car showroom on the first floor.  Based on the lettering on the windows, the dealership sold cars by E-M-F, American Underslung, and Knox, three early car manufacturers that would all be out of business by 1914.  The middle floor of the building was vacant when the 1912 photo was taken, but the top floor was apparently the home of Sheafe's Dancing Academy.
Today, the distinctive building is still standing, although there have been some alterations to the original design.  The first floor storefronts have since been renovated, and is now Whiskey's Steakhouse.  The terra cotta and oriel windows of the second and third floors are essentially unchanged, but the most significant exterior change has been the brick fourth floor, which was added to the original building at some point later in the 20th century.