The duplex at 247-249 Union Street in Springfield, around 1938-1939. Image courtesy of the Springfield Preservation Trust.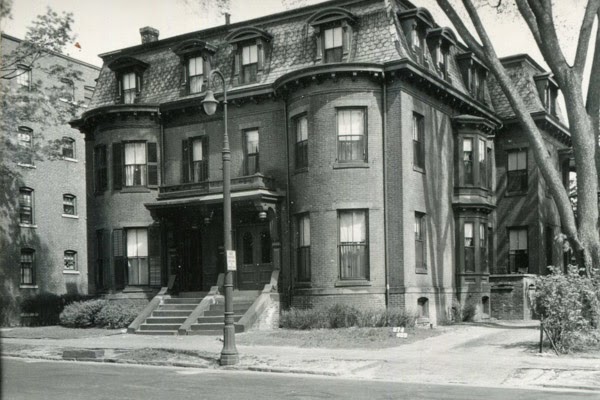 The building in 2015: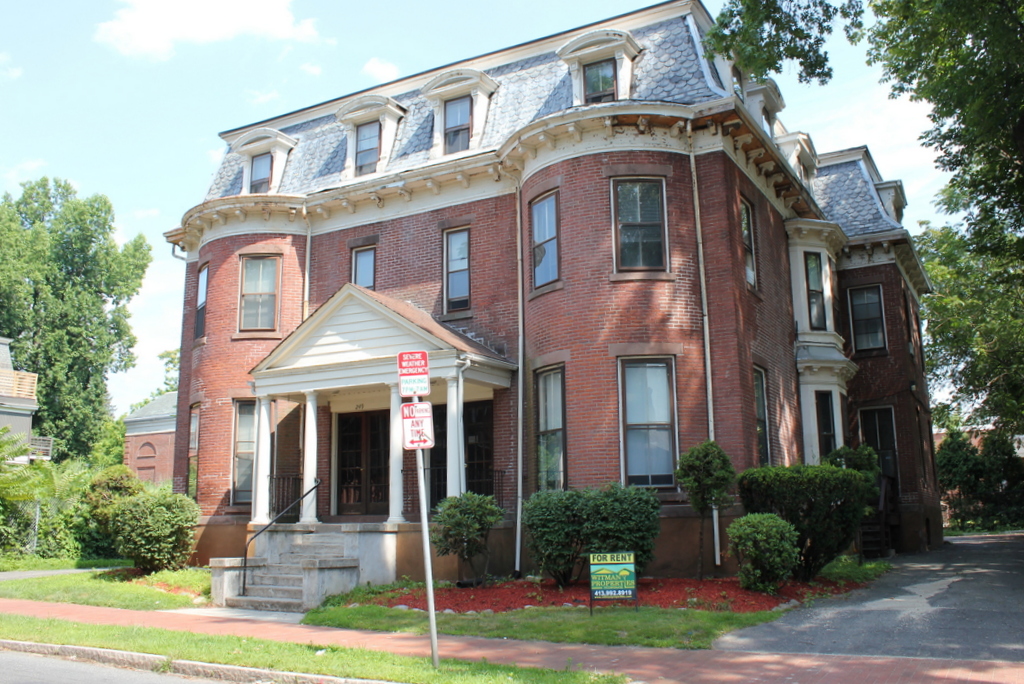 This Victorian duplex is one of several along this section of Union Street that were built as the city's population began to spread out from the original downtown area.  Many middle class professionals lived in this area, including music store owner Levi M. Pierce, who lived in the unit on the right side.  He appears to have been the original owner, living here from its construction in 1870 until his death in 1908.  His two children, William and Leona, grew up here, and William went on to become the president of Kenyon College in Ohio, serving from 1896 until 1937.  Leona also distinguished herself in academia; she graduated from Smith College and later received her Ph.D from Yale in 1899, with scintillatingly-titled doctoral thesis: "On Chain-Differentiants of a Ternary Quantics."  Leona took over her father's music business after his death, and she was probably still living here when the first photo was taken.  Today's scene shows a few modifications to the house, especially the front porch and the steps, but otherwise it is a good example of Second Empire architecture from the Victorian era in Springfield.