The duplex at 263-265 Union Street, seen around 1938-1939.  Image courtesy of the Springfield Preservation Trust.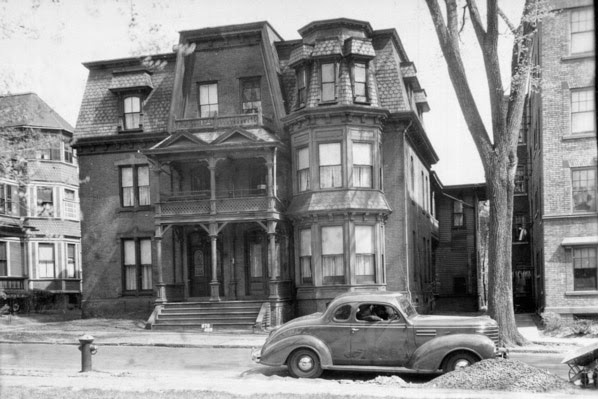 The building in 2015: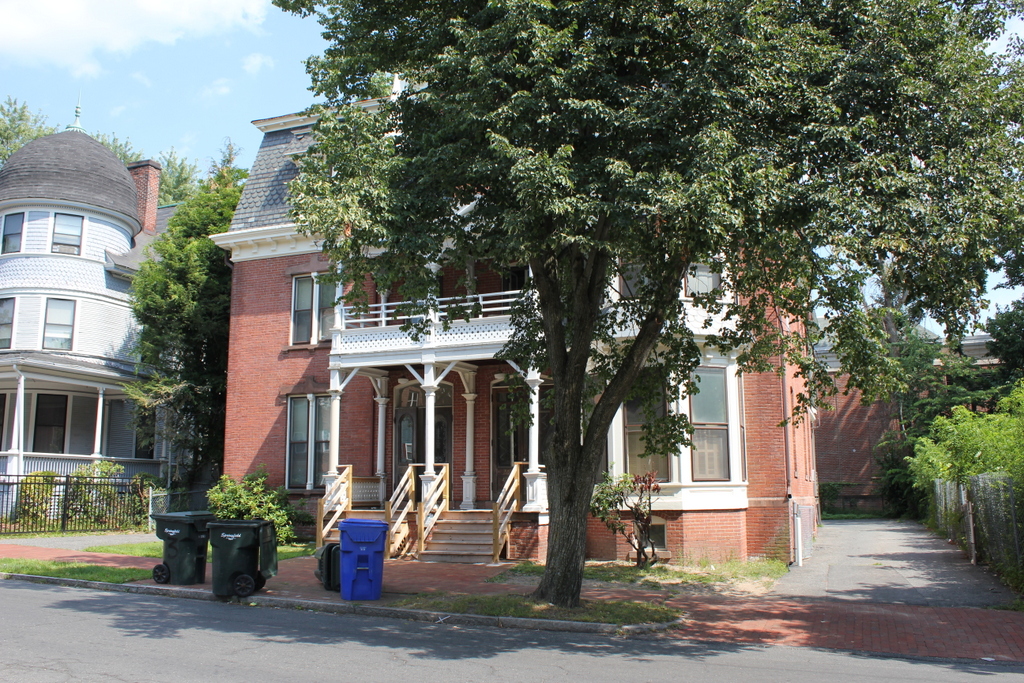 Like its neighbor in the previous post, this duplex was built in the 1870s in the Second Empire style that was popular in the United States during this period.  As this area was developed in the late 1800s, many middle class professionals moved in, including Dr. S.W. Bowles, a physician who, according to the 1882 city atlas, lived in the unit to the right.  The same atlas also indicates that J.H. Appleton lived on the left side; this appears to have been Julius H. Appleton, who was a railroad executive and later became president of the Springfield Institution for Savings and a member of the state Governor's Council.  Assuming this is the same J.H. Appleton listed on the map, he didn't live here for too long, though; by the late 1880s he was living in his new mansion at 313 Maple Street.
In the 2015 view, the house is partially hidden by the tree in front, but on the exterior it still retains most of its original features, including the asymmetrical bay windows on the right side and the two-story Victorian over the front doors  From this angle, the only real difference is the minor change to front steps and the addition of handrails.