The house at 82 Temple Street, seen here around 1938-1939. Image courtesy of the Springfield Preservation Trust.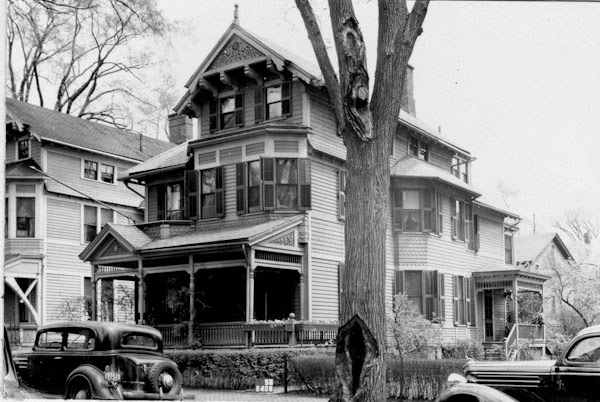 The house in 2015: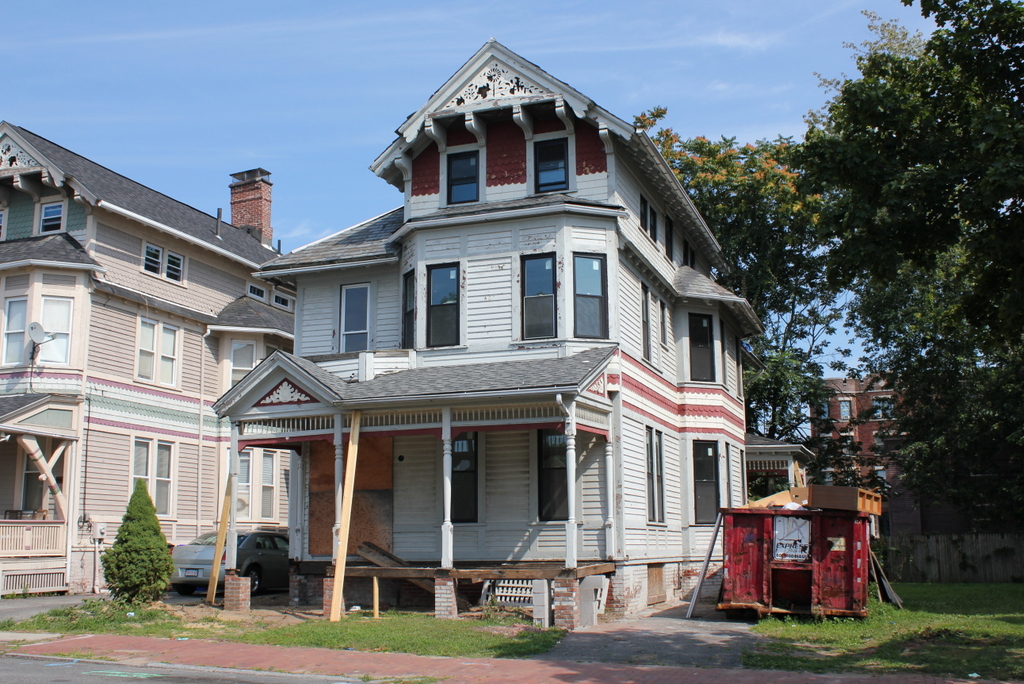 Compared to the first photo, this historic Queen Anne style house on Temple Street has seen better days, although it is being restored as of the July 2015 photo.  Both this house and its nearly identical neighbor to the left were built around 1880, at a time when this neighborhood was popular among upper middle class professionals such as bankers, lawyers, doctors, and businessmen.  In the early 1900s, this house was owned by Robert O. Morris, who served as the clerk of courts for many years, and was also a director of the United Electric Light Company, president of the Springfield Five Cents Savings Bank, and served in similar roles for several other area companies.  He was also an amateur ornithologist, and in 1901 he published a book, The Birds of Springfield and Vicinity.
Despite the changes in this neighborhood over the years, the 2015 photo shows that the house still retains many of its original decorative elements.  The windows are all new, the shutters have been removed, and the front porch is being completely replaced, but otherwise it still looks very similar to what it would have looked like when Robert O. Morris lived here a century ago.