The fire engine house at the Harpers Ferry Armory, more commonly referred to as "John Brown's Fort," as seen around 1860. Image courtesy of the Library of Congress, Civil War Collection.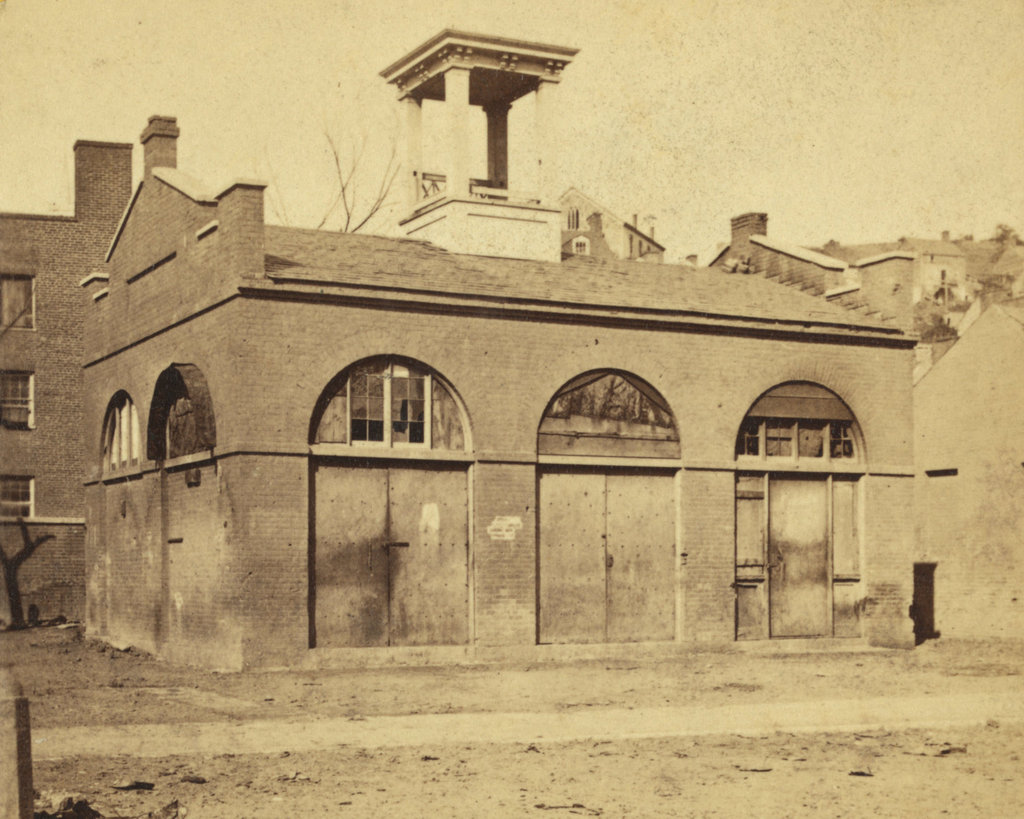 The same view in May 1939. Image courtesy of the Library of Congress, FSA/OWI Collection.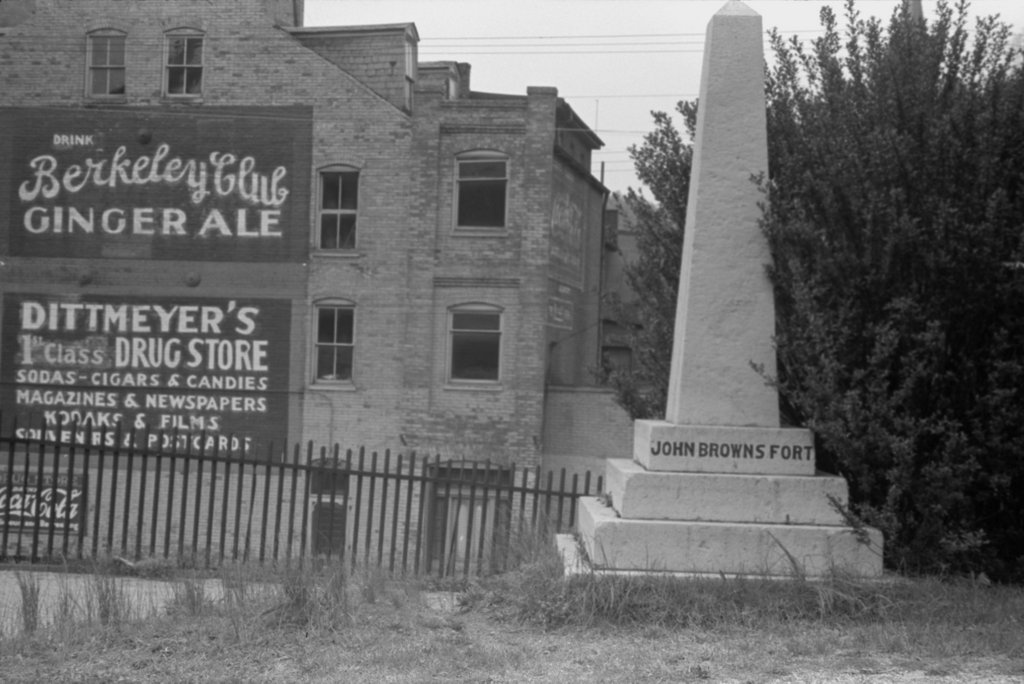 The scene in 2015: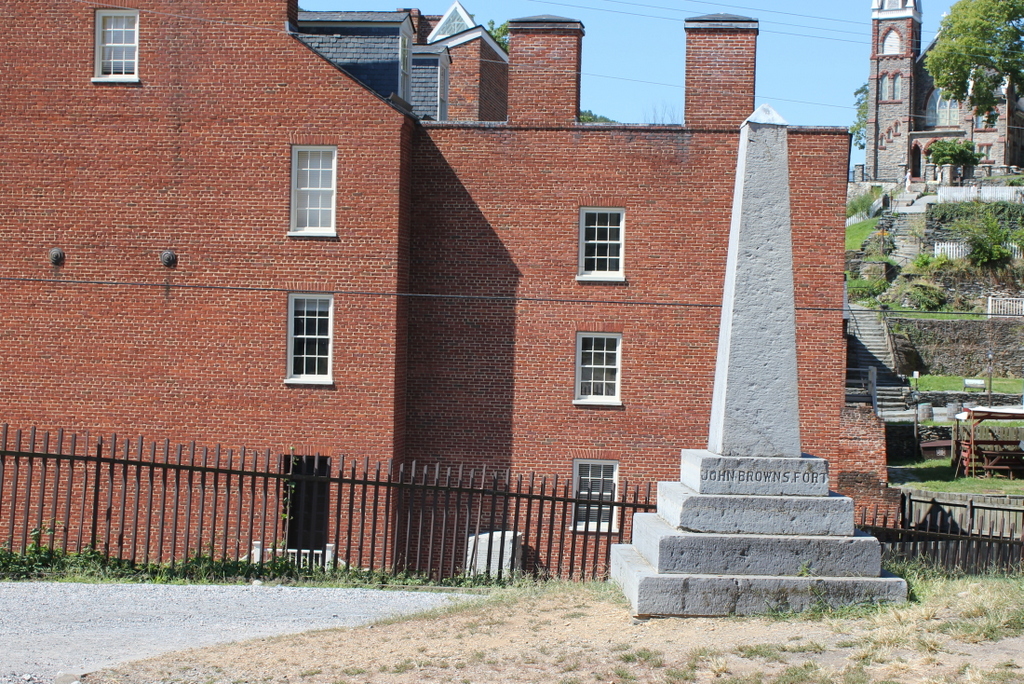 This small, seemingly nondescript building was built in 1848 at the entrance to the Harpers Ferry Armory, and was used as a guard house and fire engine house.  Normally, such a building would not be the subject of an 1860s stereocard, but it gained widespread fame just a few years earlier, due to its role in John Brown's raid on the armory.
On October 16, 1859, northern abolitionist John Brown led a group of 22 men who attempted to take the armory and start a slave rebellion. They succeeded in taking the armory, and took a number of Harpers Ferry citizens hostage, but the plan quickly unraveled and they ended up barricading themselves in this building, surrounded by local militiamen and other armed townspeople.  Eventually, Colonel Robert E. Lee, still fighting in the US Army at the time, led a detachment of Marines, who succeeded in taking the building and capturing John Brown and most of his men.
To many northern abolitionists, John Brown was a hero, but to southern slaveowners he was a dangerous radical and a criminal. He was executed on December 2 in nearby Charles Town, but the failed raid helped to set the Civil War in motion a little over a year later.  The first photo was probably taken within three years of the raid, and in it the building still bears some of the scars from the fight.
Unlike most of the armory buildings, this one actually survived the war, and over time it became a tourist attraction and a symbol of the abolitionist movement. However, many residents feared that it would become a major draw for African-Americans to visit the town, so they were looking for ways to get rid of it.  Finally, in 1891 the owners decided to dismantle the fort and reassemble it at the World's Columbian Exposition in Chicago.  It was a colossal failure at the exposition, though; the move cost $60,000, and just 11 people paid the 50 cent admission fee to view the fort.
The fort underwent further dismantlings and reconstructions, before eventually moving to its present-day site about 150 feet to the right of here.  However, it doesn't have much real historic value, because of the number of times it has been reconstructed and the amount of original materials that has been lost over time.
After the fort was moved from here, the Baltimore & Ohio Railroad built new railroad embankments through the site of the fort, so today it is at a substantially higher elevation than it was in the first photo.  The monument, seen in the last two photos, was added by the railroad and marks the original location.