A mixed-use commercial and residential building on Boston Road in Springfield's Pine Point neighborhood, around 1938-1939. Image courtesy of the Springfield Preservation Trust.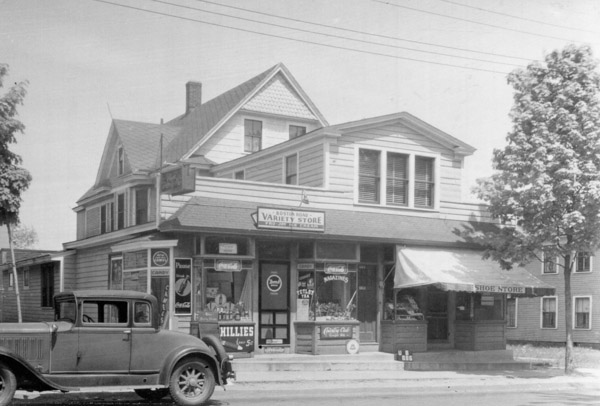 The building in 2015: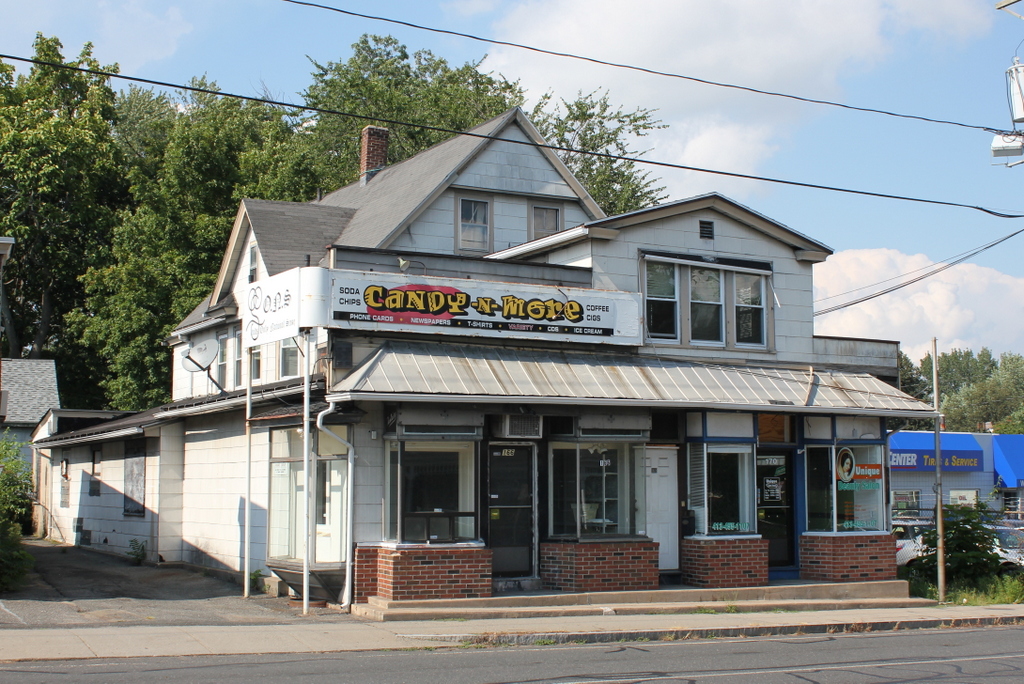 This building is probably best known as the longtime home of Nora's Variety Store, but on a more personal note it is also where my grandmother was born, in 1917.  According to city records, it was built in 1910, which was around the time that Pine Point was being developed as a residential suburb.  My great grandparents moved into this building around 1914, and they lived here until around the early 1920s, when they moved to a house on nearby Coleman Street.
The first photo shows two storefronts, which appear to have been added sometime after 1920.  To the right was a shoe store, which is now a beauty salon, and to the left was the Boston Road Variety Store.  This later became Nora's Variety Store, which remained a fixture in Pine Point for many years.  Nora's closed in the early 2000s, and the storefront was most recently used by another variety store, although it now stands vacant as of 2015.