The Holmbrook mansion on Main Street in Monson, probably around 1900-1920. Image courtesy of the Monson Free Library.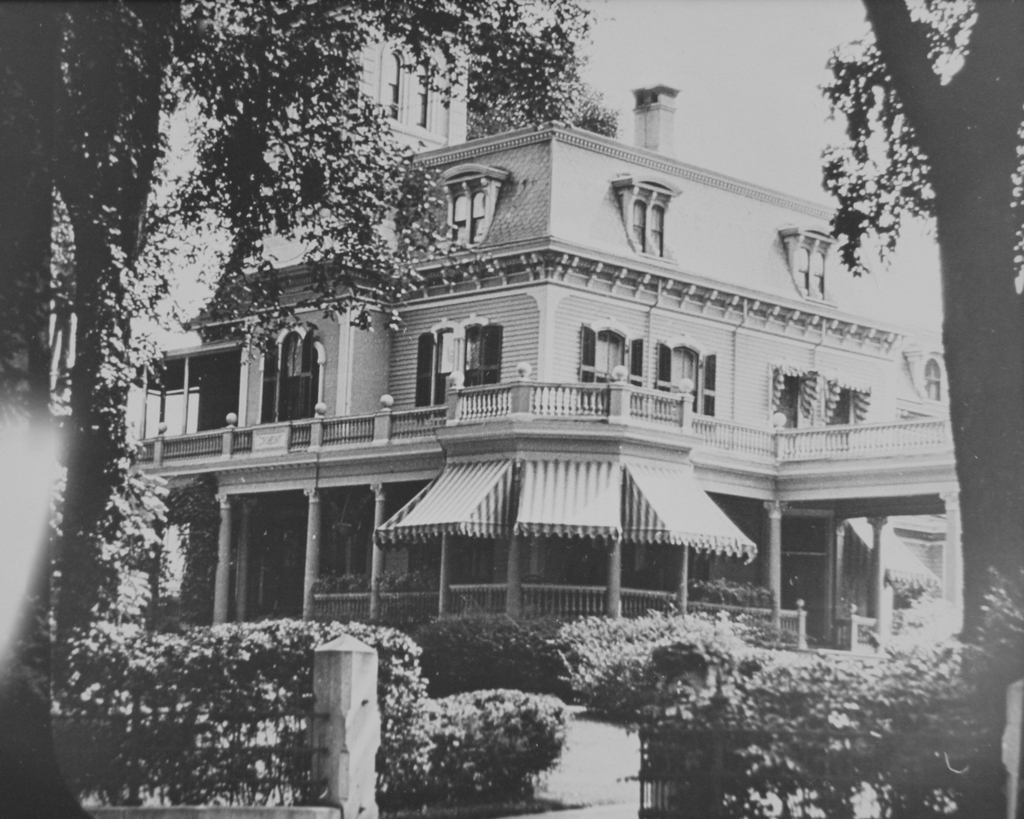 The house in 2015: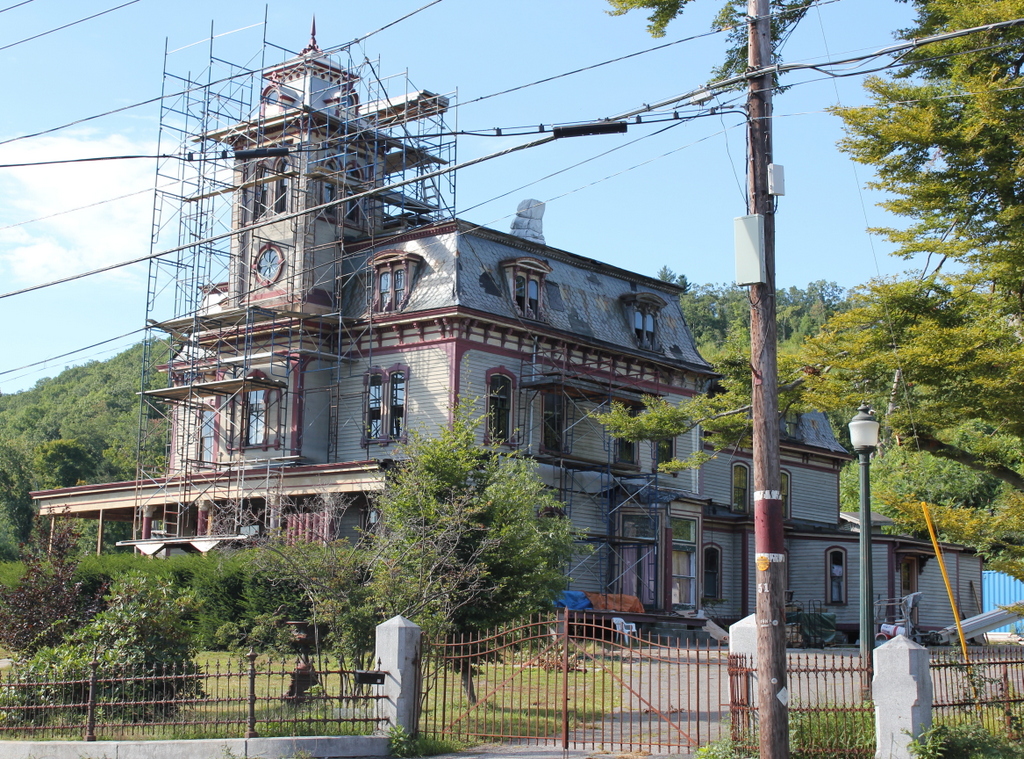 The restored house in 2018: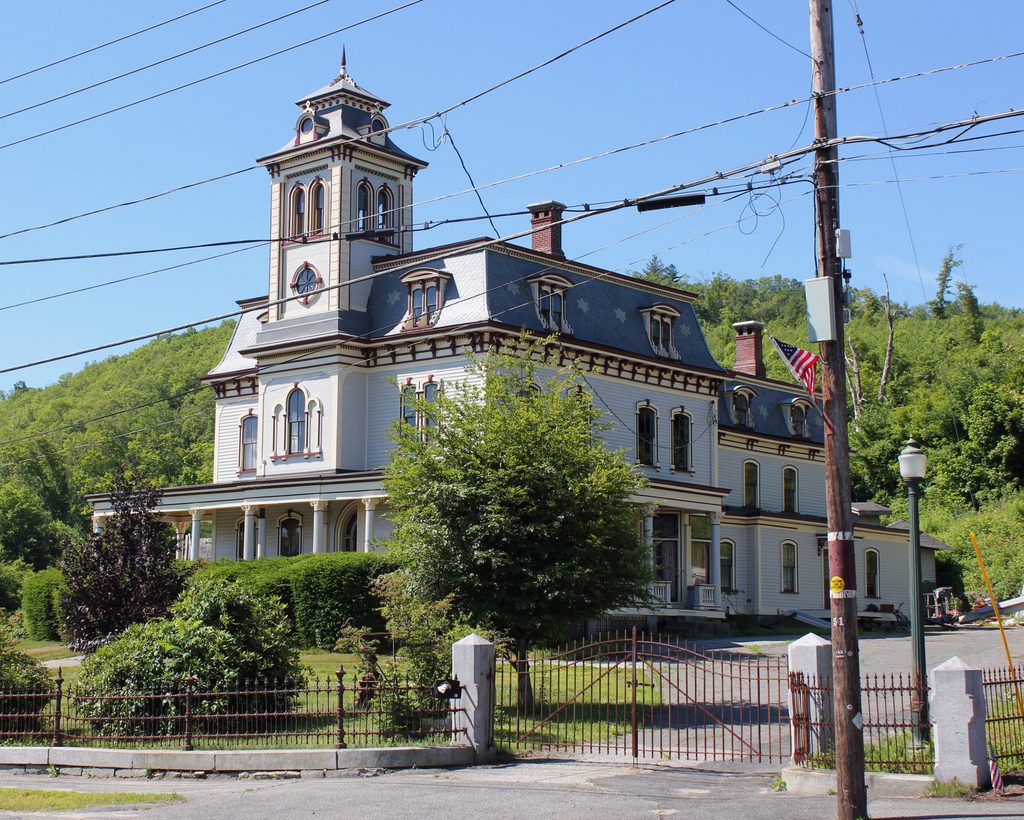 This beautiful Second Empire style mansion was built around 1870 for local factory owner Cyrus W. Holmes.  He named it Holmbrook, and he lived here until his death in 1891 at the age of 89.  Curiously, his son died only six days later, and the house eventually came into the ownership of Adelaide Wingate, who donated the house to Monson Academy in 1947 to use as a dormitory.  The school built tennis courts and a ski slope in the backyard, but in 1971 Monson Academy merged with Wilbraham Academy and moved to their Wilbraham campus.
The house was damaged by the June 1, 2011 tornado, which destroyed two former Monson Academy buildings across the street from here.  When the second photo was taken, the house was still undergoing repairs more than four years later.  A 1988 Massachusetts Cultural Resource Information System report described it as "undoubtedly Monson's best example of the Second Empire style," and even after the tornado it still retains much of its original Victorian detail, and it will hopefully soon be fully restored.
2018 update: The exterior of the house has since been restored, and I have added an updated photo to reflect these changes.