The Unitarian Universalist Church at the corner of Main and Lincoln Streets in Monson, probably around 1900-1920. Image courtesy of the Monson Free Library.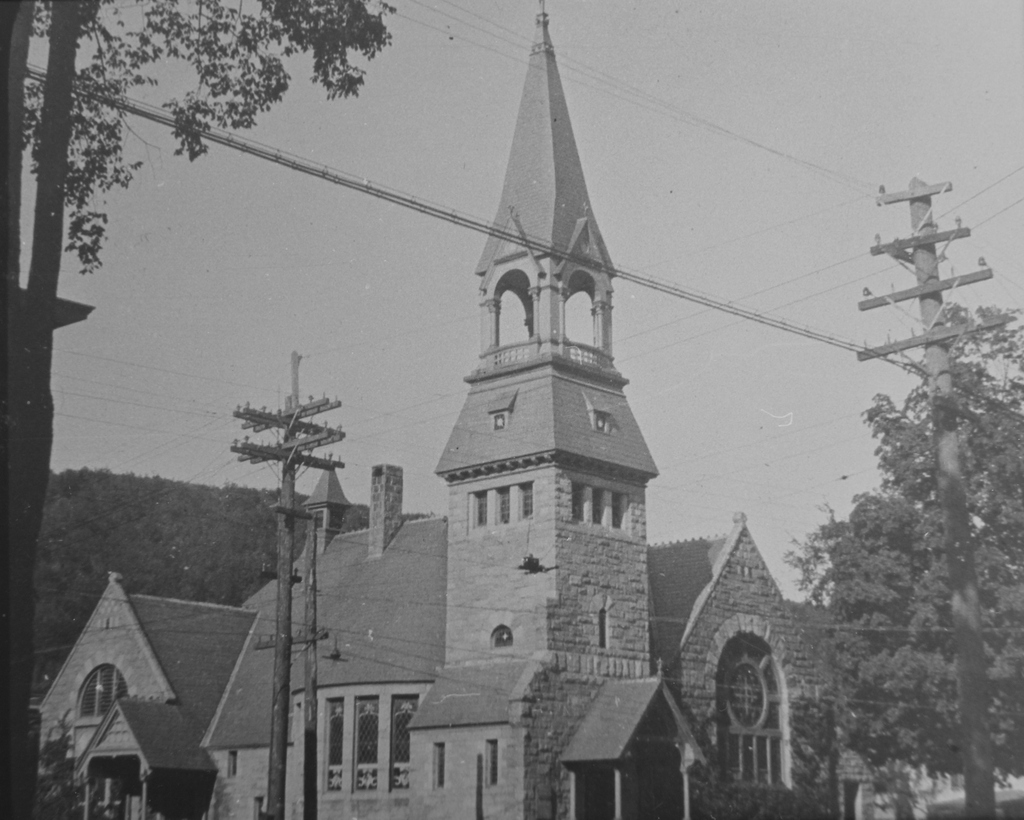 The church on June 3, 2011, following the tornado two days earlier: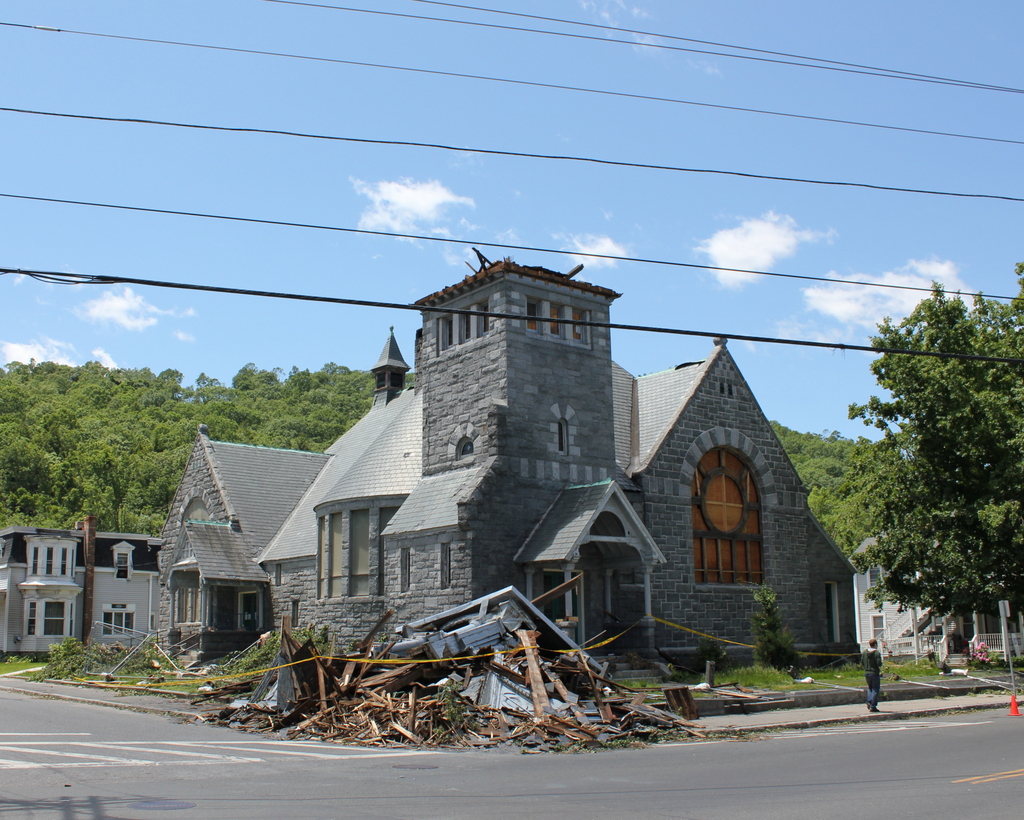 The church in 2015: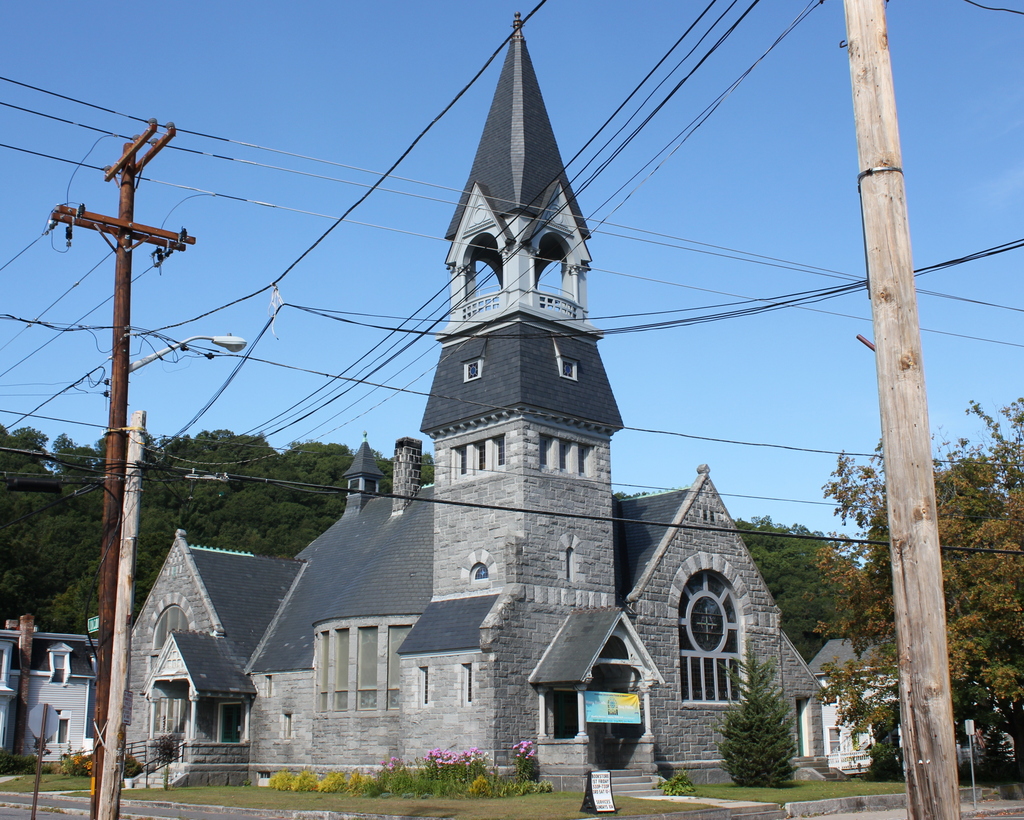 The Universalist church started meeting regularly in Monson in 1876, and in 1889 they built their first permanent building here on Main Street, due in large part to the efforts of factory owner Dwight W. Ellis, who offered a matching donation for ever dollar that the congregation raised.  This helped pay the $26,000 construction costs of the church, which was built using Monson granite from Flynt Quarry.  Architecturally, it is a good example of the Romanesque Revival style that was popular in the late 19th century, and it was designed by Henry M. Francis of Fitchburg.  Francis's other works include a number of buildings in his hometown, as well as many other churches, schools, and libraries across New England.
When the 2011 tornado hit Monson, the church was in the midst of a major rehabilitation project to restore the historic building.  Structurally, it was undamaged, but the wooden steeple was completely destroyed, as seen in the second photo two days later.  The restoration was completed, though, and a year later the steeple was rebuilt.  Today, the building's appearance is nearly indistinguishable from the first photo, and it remains a major landmark in downtown Monson.