The Trinity Episcopal Church in Lenox, as seen from the Walker Street side of the building around 1910-1920. Image courtesy of the Library of Congress, Detroit Publishing Company Collection.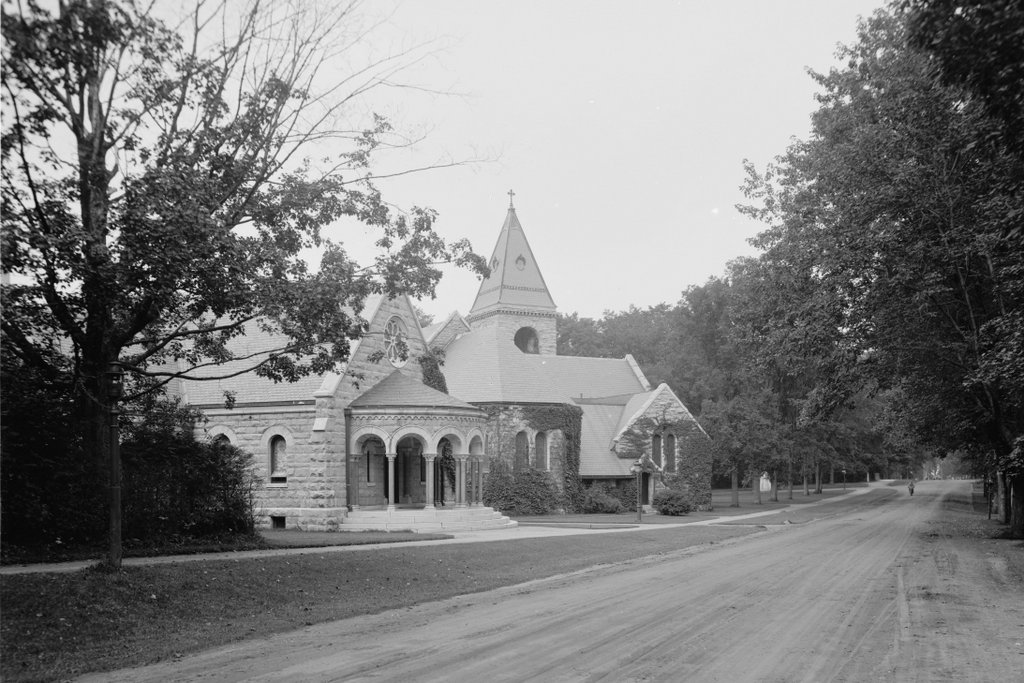 The church in 2015: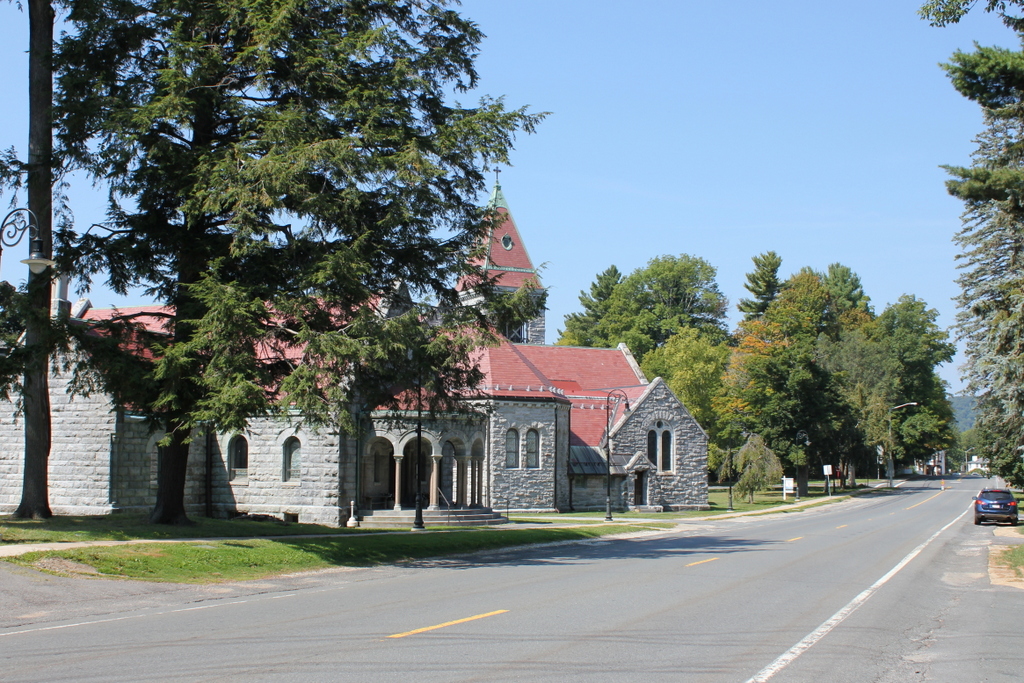 When this church was completed in 1888, the town of Lenox was the summer home for many wealthy families in the northeast, who built massive estates known as Berkshire Cottages. Many of these summer residents provided the funding to build this church, at the corner of Kemble and Walker Streets, just to the southeast of the center of town. It was designed by Charles Follen McKim, the noted architect from the firm McKim, Mead & White. Just a few years earlier, McKim had designed St. Paul's Episcopal Church in nearby Stockbridge, and both churches reflect the popular Romanesque style of the late 1800s.
This church replaced the town's original Episcopalian church, which was built in 1818 on Church Street. It is still standing today, although it was converted into apartments and a store after the new building was completed. Construction on this church began in 1885, with former president Chester Alan Arthur attending the laying of the cornerstone. Arthur died the following year, so he never lived to see its completion, but a Tiffany stained glass window was added in memory of him in 1888.
The building to the far left is the parish house, which was built separately in 1896, as a gift from John E. Parsons, a New York lawyer who spent his summers at his "Stoneover" estate in Lenox. Three years later, the church itself was expanded to include a choir room and sacristy, but since the first photo was taken there have not been many changes. In 1996, the church was added to the National Register of Historic Places.