The view looking south on Fifth Avenue from 42nd Street, with the New York Public Library on the right side, around 1912. Image courtesy of the Library of Congress, Detroit Publishing Company Collection.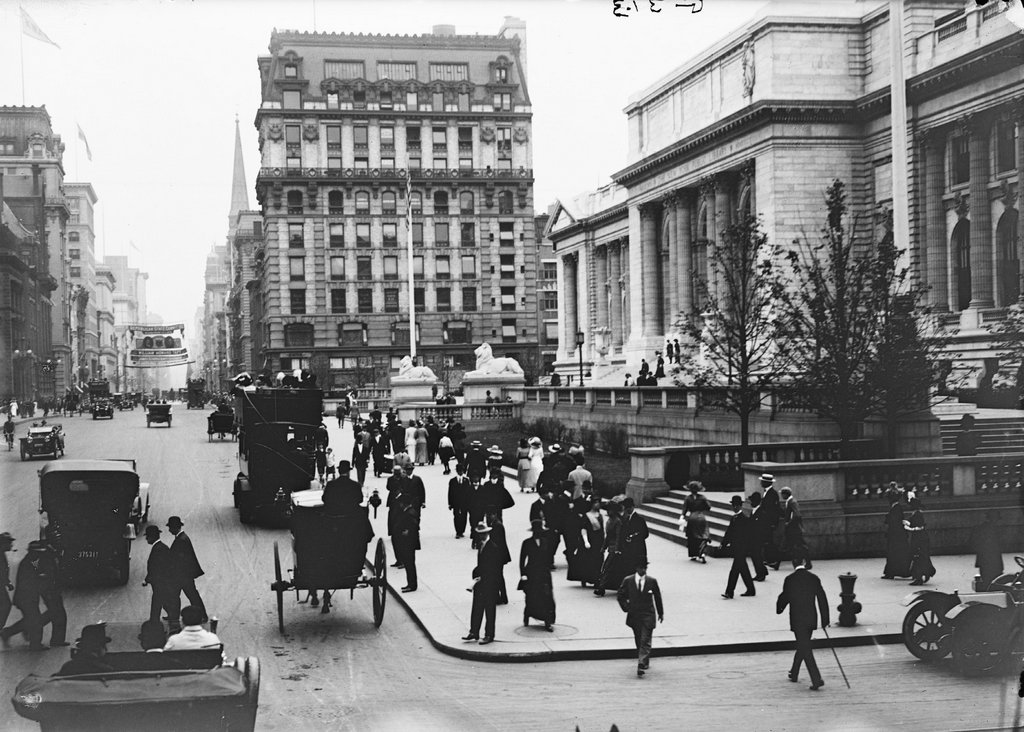 The view in 2016: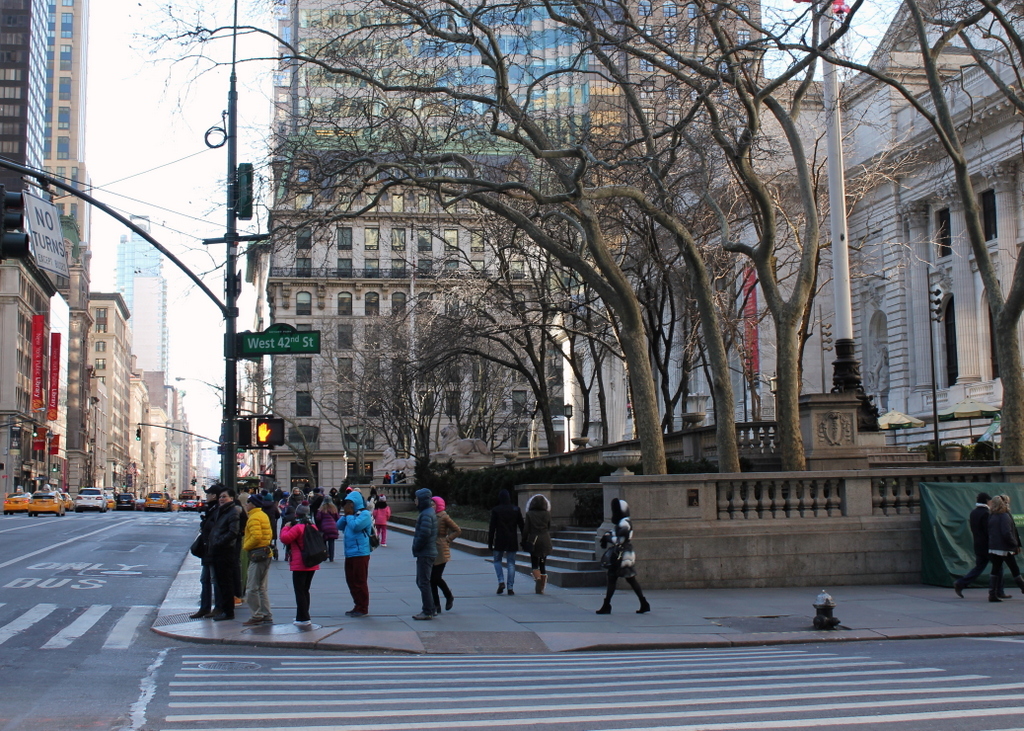 This view is similar to an earlier post, with the only difference being that it is a little further back and angled further to the right. The first photo here was probably taken around the same time as the one in this previous post, as they both show the Taft-Sherman campaign banner across Fifth Avenue in the distance. Based on the fact that the trees to the right don't have many leaves left, the photo was probably taken in the fall of 1912, maybe in late October or the first week of November.
President Taft had actually visited this location about a year and a half earlier, when he presided over the opening ceremonies for the New York Public Library. Today, not much has changed in this exterior view of the library building. Another building still standing from the first photo is the Knox Hat Building, in the center of the photo at the corner of 40th Street. This incredibly ornate building was designed by architect John H. Duncan and completed in 1902 for the Knox Hat Company, who used the first two floors for retail space and had offices in the upper floors. It was later used as a bank, and it is now owned by HSBC. They combined it with the modern glass skyscraper behind it, but the historic building still retains its distinctive appearance.