Another view of the lower concourse at Grand Central Terminal, around 1913-1920. Image courtesy of the Library of Congress, Detroit Publishing Company Collection.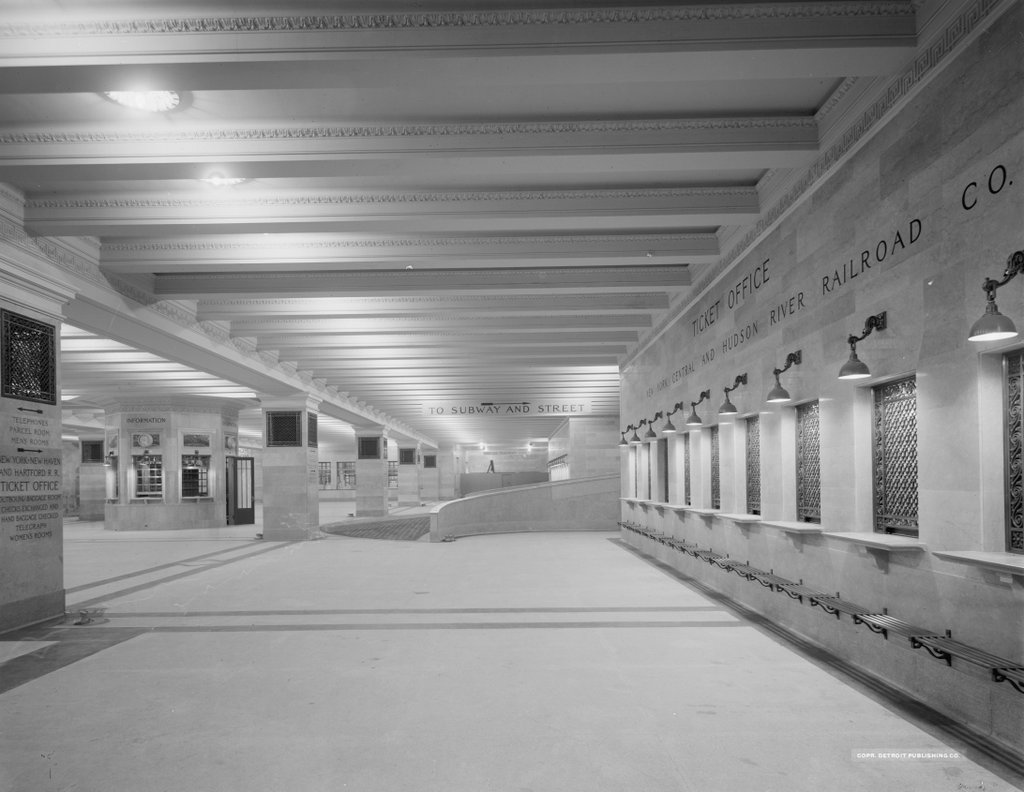 The scene in 2016: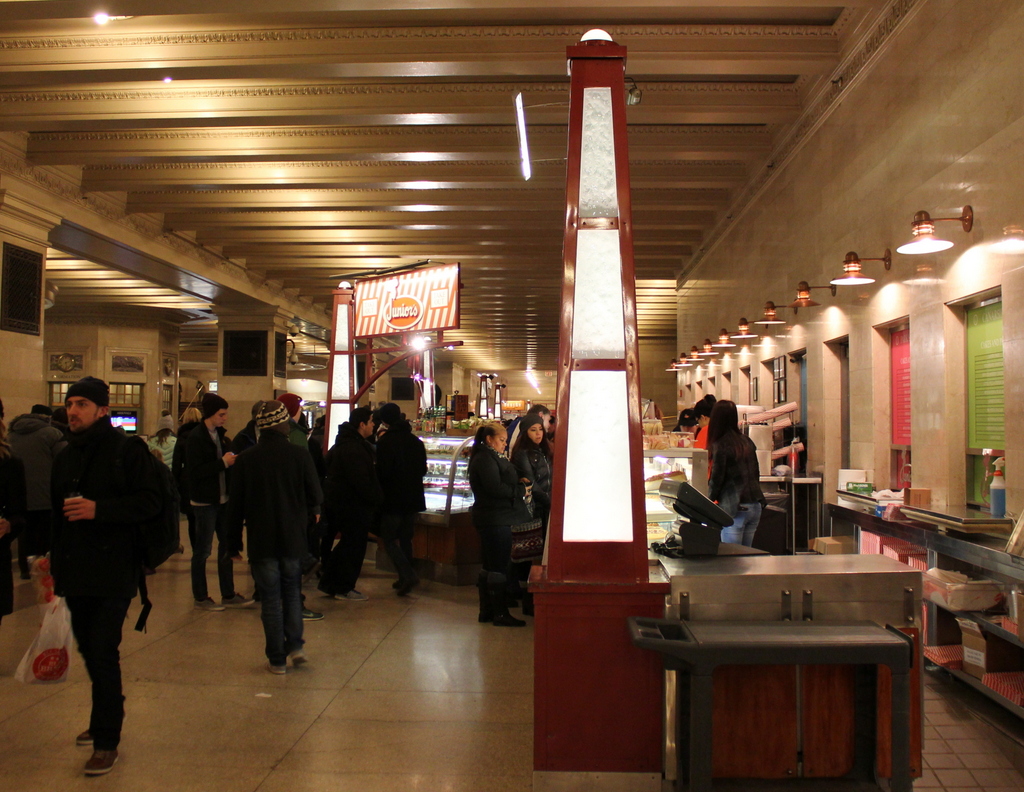 Like the photos in the previous post, this view shows the lower concourse at Grand Central Terminal. It is located directly underneath the Main Concourse, and when the station opened in 1913, this level was used for suburban commuter trains. The row of windows on the right side in the first photo were the ticket offices of the New York Central and Hudson River Railroad, which provided commuter service to the north of the city, along the present-day Hudson and Harlem Lines on the Metro-North Railroad. The ramp in the center of the photo is the same one that appears in the first photo, and it leads up to the Main Concourse. Beyond it are more ticket windows, for the New York, New Haven & Hartford Railroad, which provided service along the current Metro-North New Haven Line.
Today, this concourse is still used by commuters to access the trains on the lower tracks, but it also doubles as the station's food court. Several prominent New York City restaurants have locations here, including Junior's in the foreground and Shake Shack beyond it. Most of the original features are still here, including the marble walls, decorative ceiling, information kiosk to the left, and the ticket windows to the right, which now display menus.