The lower concourse at Grand Central Terminal, showing the ramp to the upper level, around 1913-1920. Image courtesy of the Library of Congress, Detroit Publishing Company Collection.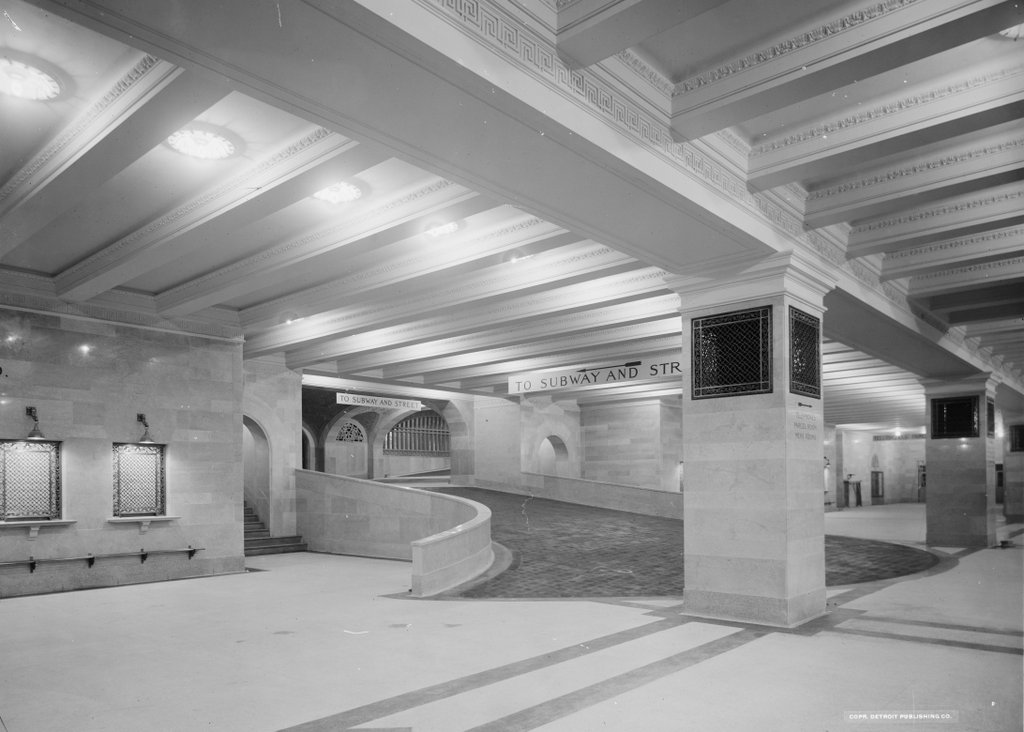 The scene in 2016: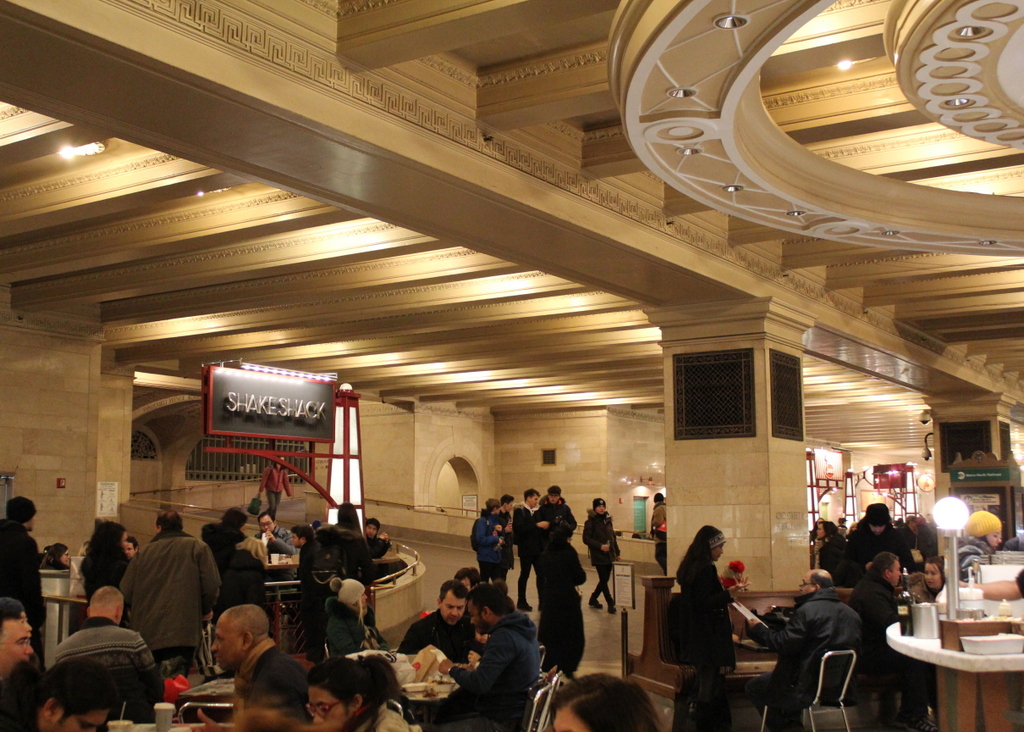 Grand Central Terminal is best known for its spacious Main Concourse, but when the station first opened in 1913 the upper level was only used for inter-city trains. Commuters to the outer suburbs departed from this significantly less breathtaking concourse located on the lower level, directly underneath the Main Concourse. The first photo was probably taken around the time that the station opened, but over the years its function has changed. As explained in the previous post, the station is no longer split between long-distance and suburban trains; instead, Amtrak uses nearby Penn Station along with the Long Island Railroad and New Jersey Transit commuter lines, while Grand Central is exclusively a commuter rail station, used by the Metro-North Railroad.
Today, the lower concourse is significantly more crowded today than it was in the first photo. The lower tracks are still in use, but the concourse has taken on a second role as the station's food court, with Shake Shack and other restaurants occupying the space on the left side where the ticket office windows were located in the first photo. Despite this, though, the underlying architecture has not changed much, and the station would still be recognizable to a commuter from the early 20th century.