The view on Alcatraz next to Building 64, facing toward the guardhouse, in 1937. Image courtesy of the National Park Service.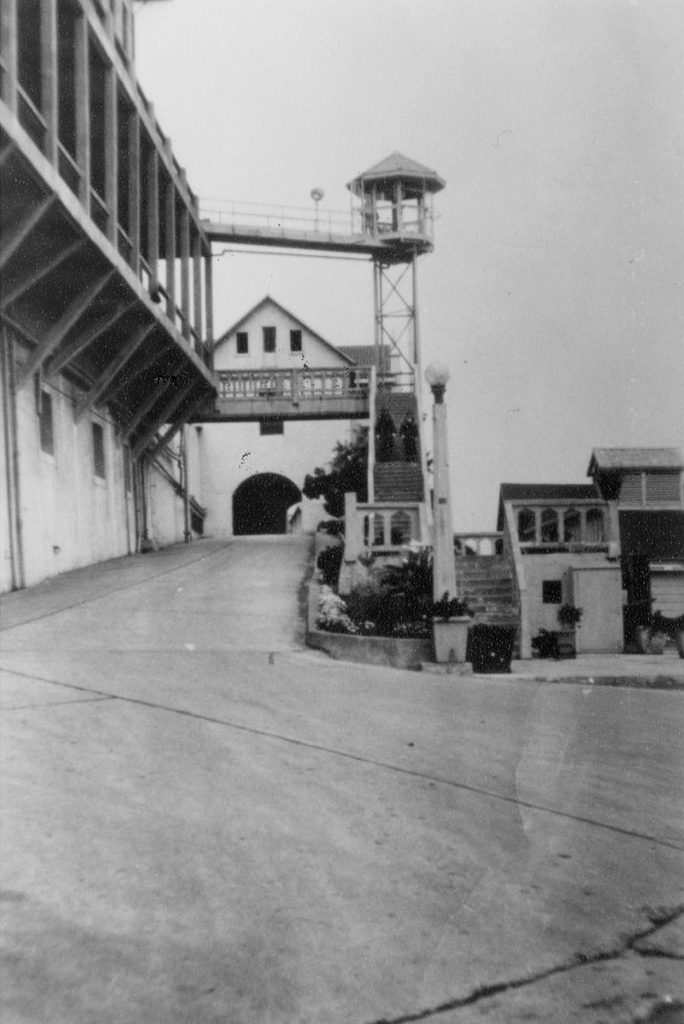 The view in 2015: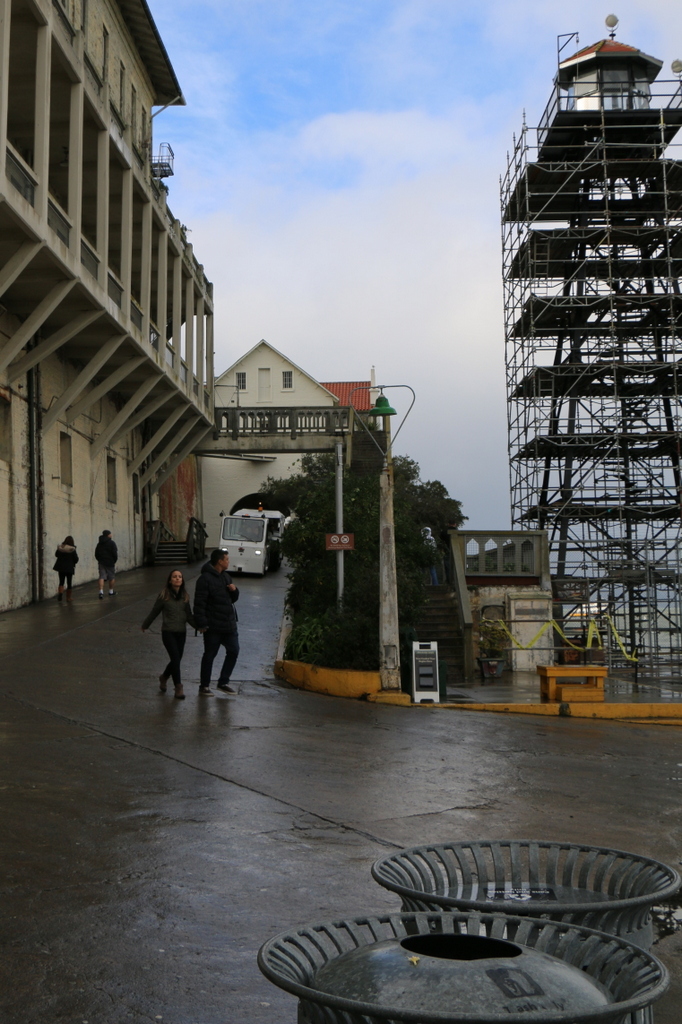 As mentioned in an earlier post, the guardhouse in the center of this scene is the oldest surviving building on Alcatraz Island. It was built around 1857 as part of the Army's initial fortification of the island, back when Alcatraz was seen as a valuable defensive position rather than as a prison. However, it did not take long for the Army to realize the value of the isolated island's potential as a prison, and the guardhouse here was also used to house inmates.
Over the years, more buildings were added to the island, including Building 64 on the left side of the photo, which was built in 1905 to house the officers who were stationed on the island, along with their families. When the first photo was taken, the prison had been recently transferred to the Department of Justice, who used it to house the most difficult federal prisoners in the country. Many notorious criminals passed through here on their way to the main prison building, including Al Capone, Whitey Bulger, Arthur Barker, Alvin Karpis, and Machine Gun Kelly. The prison closed in 1963 because of the high operating costs, and today it is open to the public as part of the Golden Gate National Recreation Area.
This post is part of a series of photos that I took in California this past winter. Click here to see the other posts in the "Lost New England Goes West" series.