The dining hall at the Alcatraz Federal Penitentary, sometime between 1933 and 1963. Image courtesy of the National Park Service.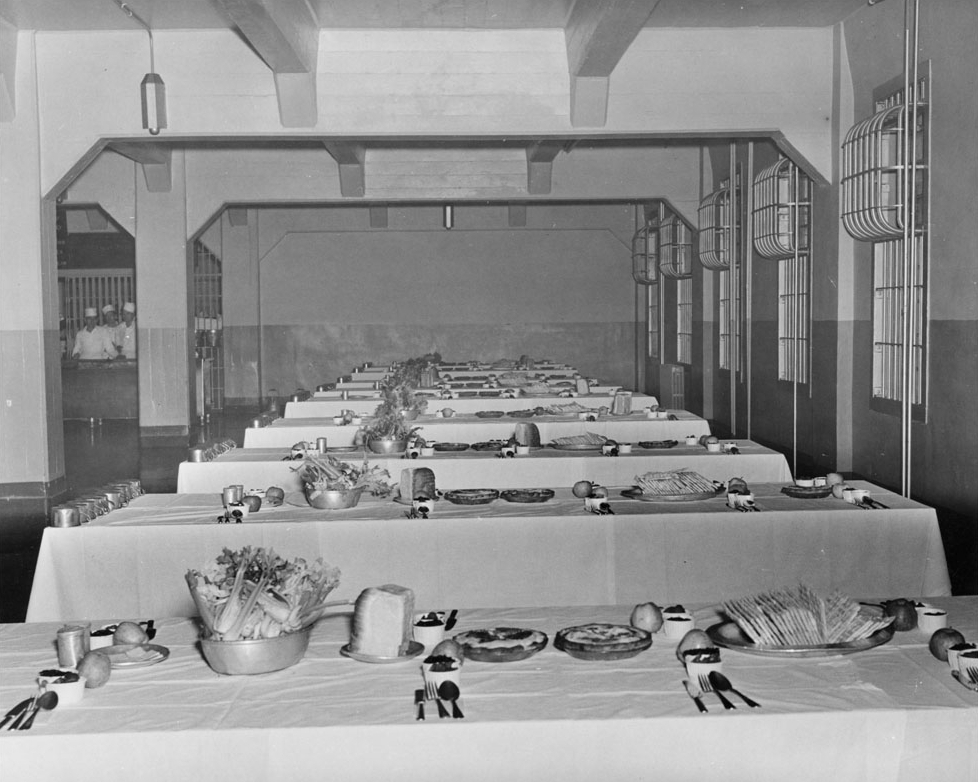 The dining hall in 2015: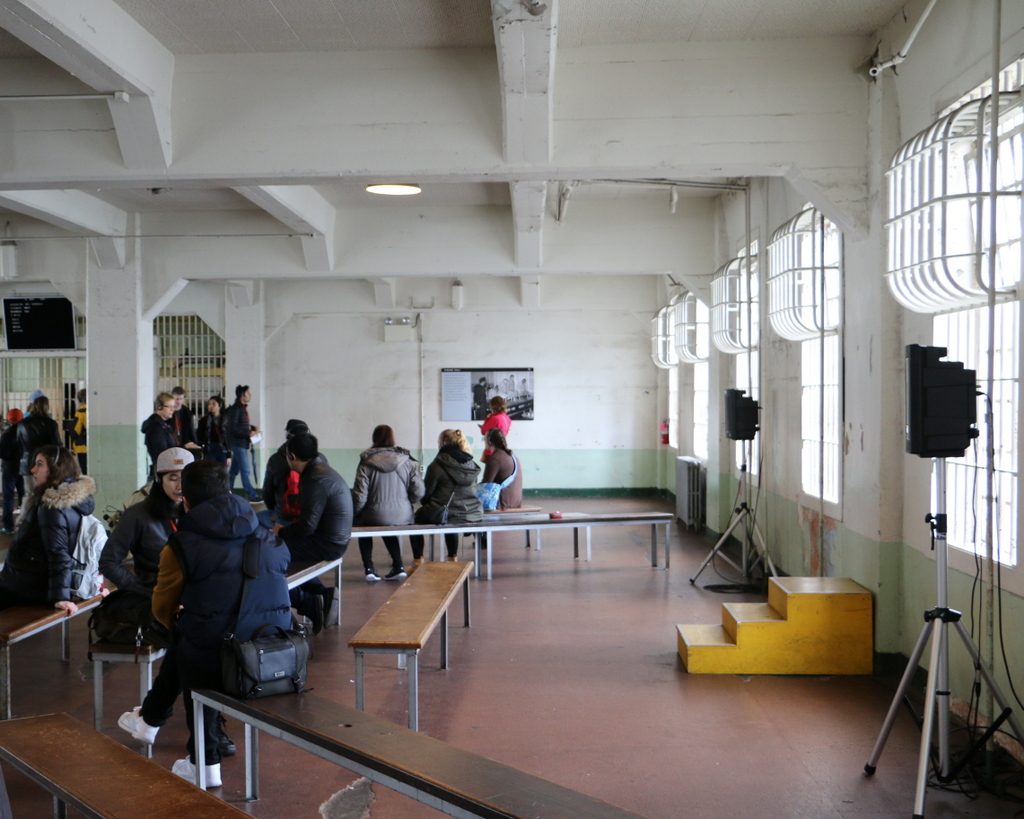 This dining hall is part of the main prison building at Alcatraz, which first opened in 1912 as a military prison. The first photo, taken during its time as a federal civilian prison, shows the dining hall set up for some sort of holiday dinner. All of the inmates ate their meals here together, and the food was supposedly the best in the entire federal prison system. Meals were 20 minutes long, and inmates could help themselves to as much food as they wanted, provided that they ate it in time and left no waste.
In the distance on the far left of the 2015 photo is the breakfast menu from March 21, 1963, the prison's last day in operation. The meal consisted of assorted dry cereals, steamed whole wheat, scrambled eggs, milk, stewed fruit. toast, bread, butter, and coffee. Today, the dining hall is one of the stops on the self-guided tour of the island, which is operated by the National Park Service as part of the Golden Gate National Recreation Area.
This post is part of a series of photos that I took in California this past winter. Click here to see the other posts in the "Lost New England Goes West" series.