The Farmers Market at the corner of 3rd Street and Fairfax Avenue in Los Angeles, around 1953. Image courtesy of the University of Southern California Libraries and the California Historical Society.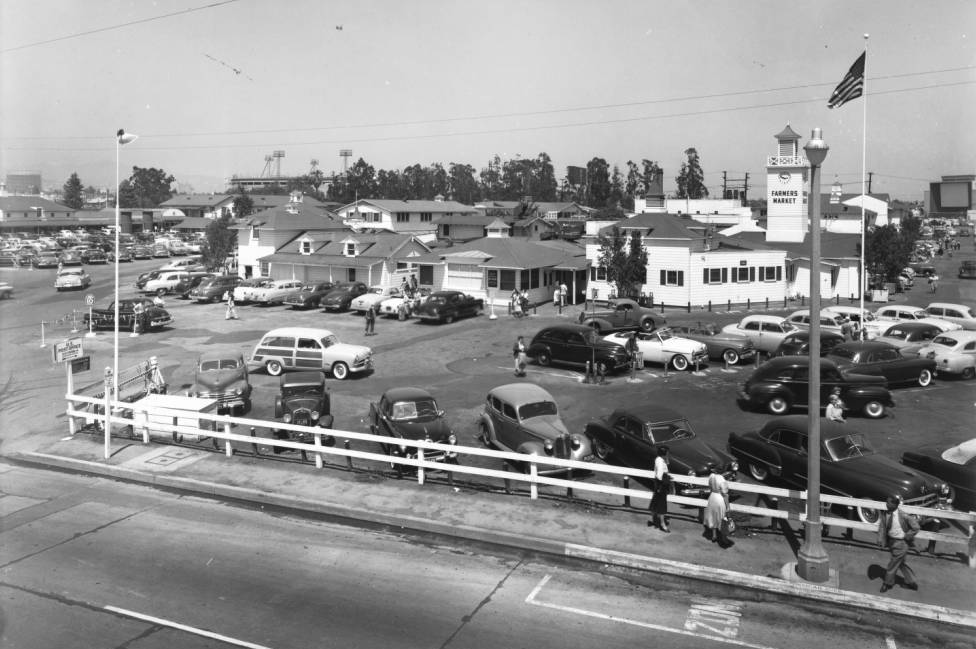 The view in 2015: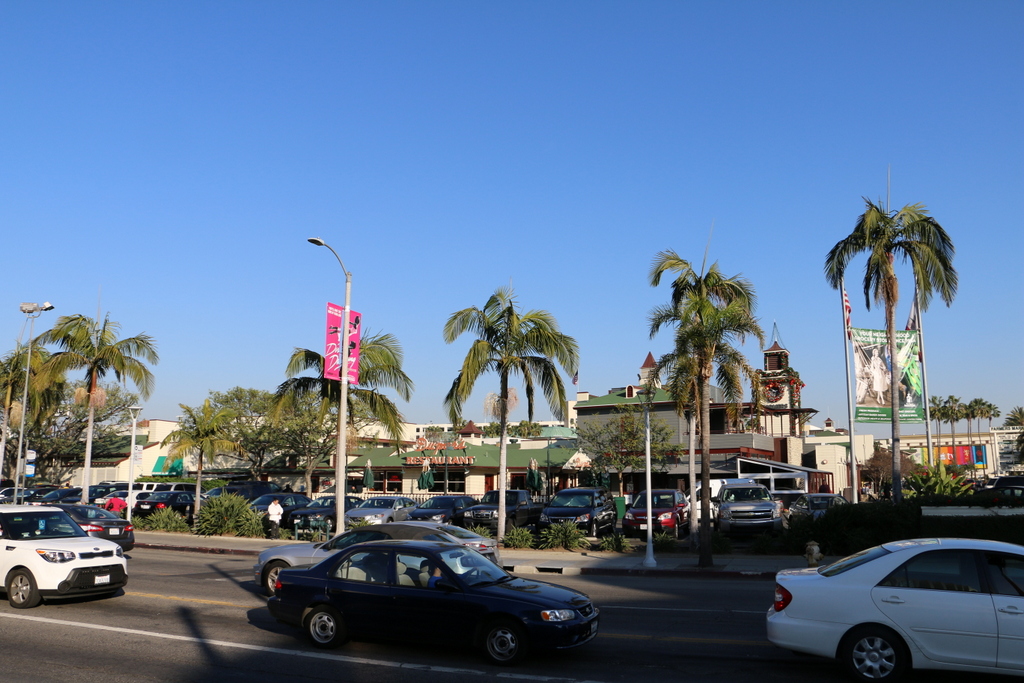 The Farmers Market in Los Angeles opened in 1934, and since then it has become a major landmark in the city. Originally, it consisted of a few farmers who parked their trucks here on the property and sold produce, but over the years it grew into a permanent facility as seen in these two photos. The property was owned by Earl Gilmore, the son of Los Angeles oil magnate Arthur F. Gilmore, who also built the nearby Gilmore Stadium and Gilmore Field in the 1930s. The light towers of Gilmore Field can be seen in the distance on the left side of the first photo; it was home to the Hollywood Stars minor league baseball team from 1939 until 1957, and was demolished in 1958 after the Dodgers moved to Los Angeles and brought Major League Baseball to the West Coast.
Because of its proximity to Hollywood, the Farmers Market has attracted its share of celebrities. Around the time that the first photo was taken, stars such as Marilyn Monroe and Ava Gardner as well as Dwight D. Eisenhower all made appearances here, and this trend has continued over the years. Today, the market's exterior appearance has not changed significantly since the first photo. With a variety of restaurants and other vendors, it is a popular tourist destination, and is in many ways comparable to the much older Quincy Market in Boston.
This post is part of a series of photos that I took in California this past winter. Click here to see the other posts in the "Lost New England Goes West" series.