The view of Quincy Market looking east from in front of Faneuil Hall, sometime in the 1800s.  Photo courtesy of Boston Public Library.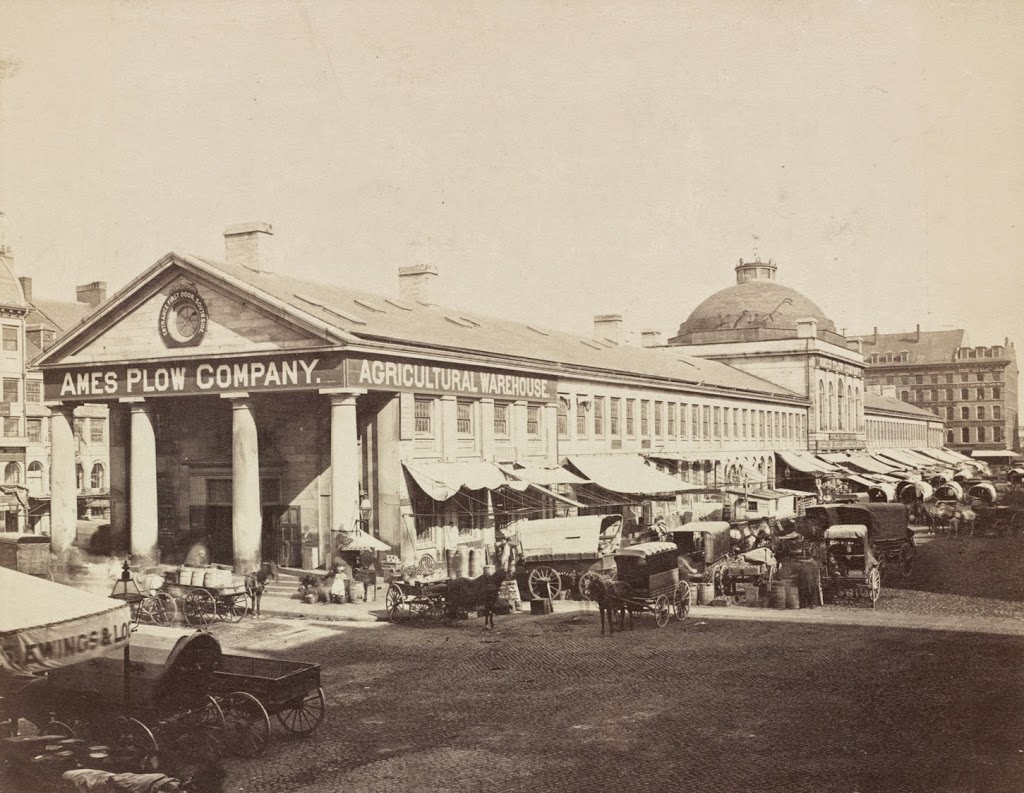 The same view of Quincy Market in 2014: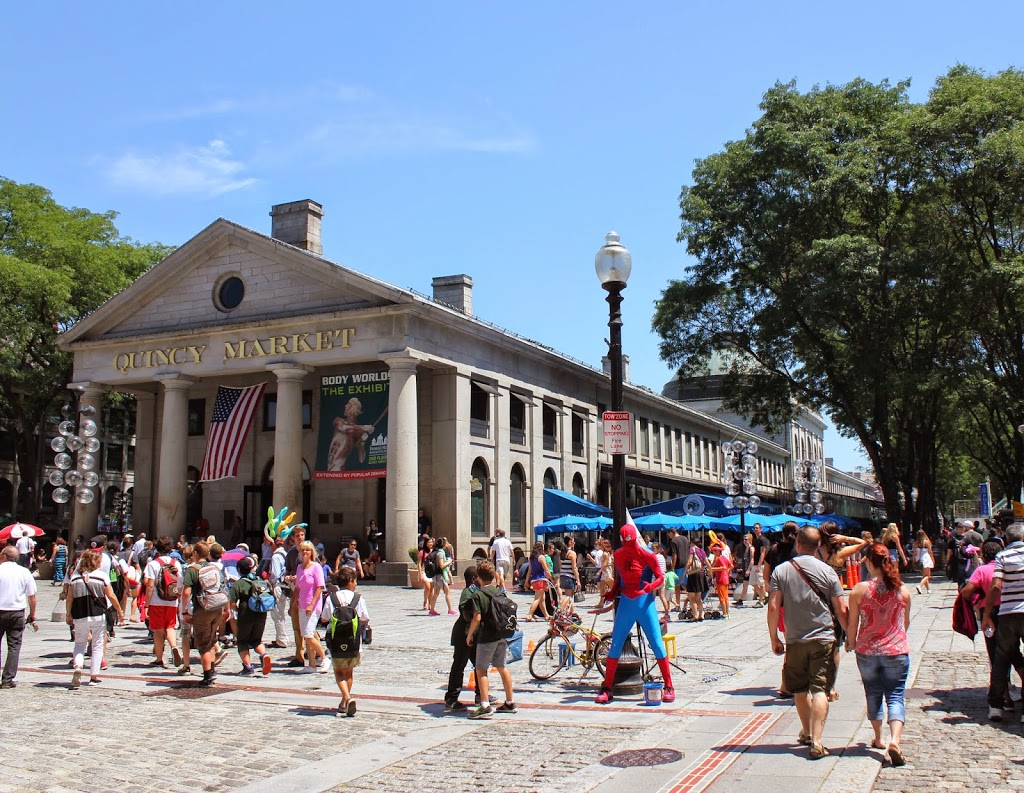 Built in 1825, Quincy Market has been a major commercial center for nearly 200 years.  However, its role and the surrounding neighborhood have certainly changed.  Originally, as seen in the first photo, it was a place for Bostonians to buy and sell food products, ranging from fruits and vegetables to cheese and meat.  It was also built right along the waterfront; today it is several blocks from Boston Harbor.  But, the building hasn't moved – the waterfront has.  Over the years, Boston has significantly expanded its land area, both through annexing surrounding towns but also through landfill, which included dumping dirt, rocks, construction debris, and even old ships into the harbor and building atop it.
Because of that, Quincy Market is no longer has a waterfront location, but it is still a commercial center, although today it consists of fast food vendors that primarily cater to tourists and workers from nearby City Hall.  The Quincy Market area also offers shopping, gift stores, and in this particular scene, photos with Spider-Man.  It is also located along the Freedom Trail, which is marked by the brick path in the foreground.