The bridge across the Connecticut River at Hartford, seen from the East Hartford side on September 9, 1903. Image courtesy of the Connecticut State Library.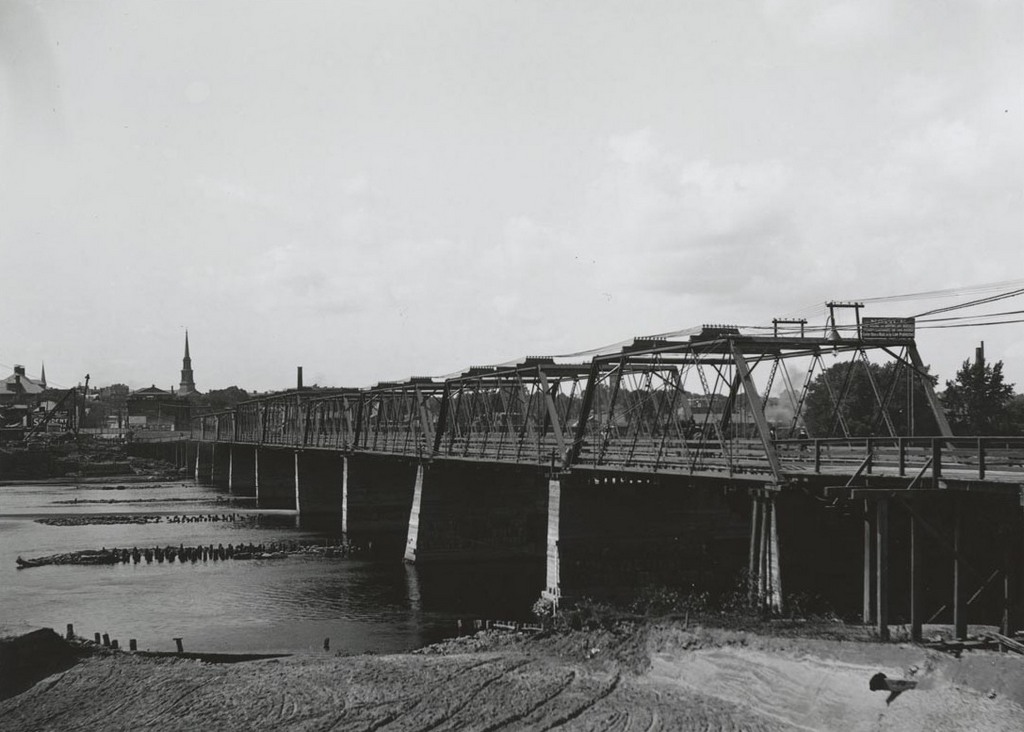 The scene in 2016: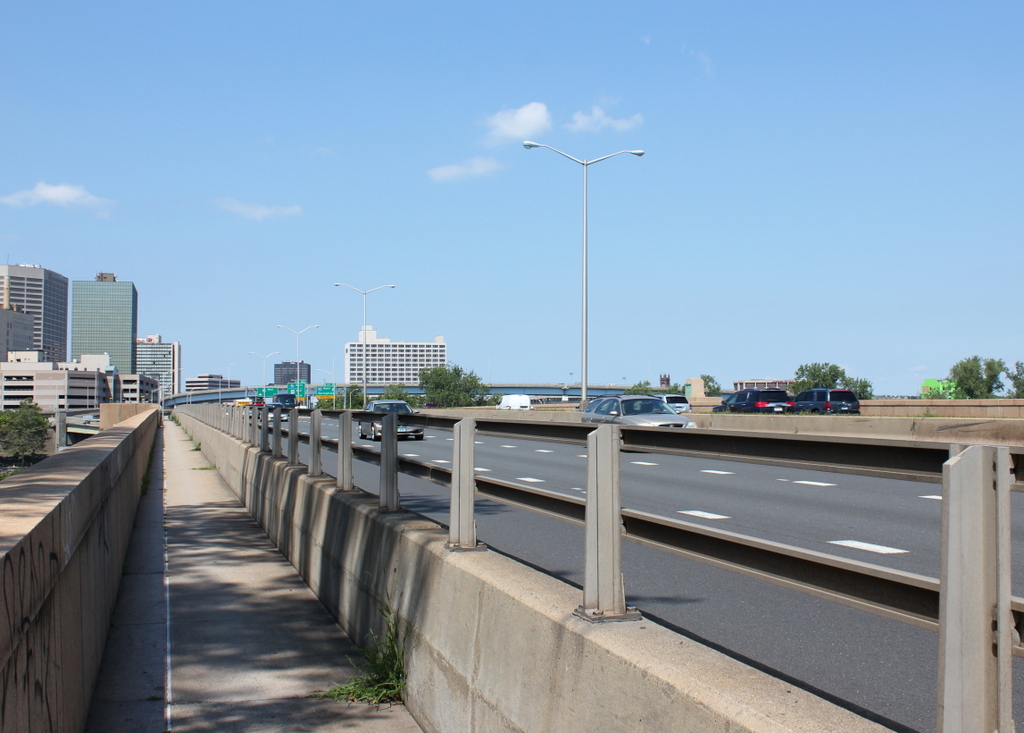 For many years, the only bridge across the Connecticut River at Hartford was here at the site of the Bulkeley Bridge. In 1818, a covered bridge was built here, and it survived until May 17, 1895, when it was destroyed in a fire. With no other crossings available, a makeshift bridge was quickly built upstream of the ruins, opening just three weeks later. Before the end of the year it was washed away, but was replaced with the temporary bridge that is seen in the first photo.
As inconvenient as the loss of the old covered bridge may have been, it allowed Hartford the opportunity to build an elegant new bridge that reflected the city's prosperity and importance. When the first photo was taken, work had already begun on building the Bulkeley Bridge and reconstructing Morgan Street on the Hartford side of the bridge. The temporary bridge was demolished after the new one was completed in 1908. The bridge has since been joined by two others in Hartford, but it still plays an important role in the city's transportation, carrying Interstate 84 and US Routes 6 and 44. At over 100 years old, it is possibly the oldest bridge in the Interstate Highway System, predating the actual establishment of the highway system by nearly 50 years.