Looking west on Pleasant Street from Main Street in Worcester, around 1895. Image from Picturesque Worcester (1895).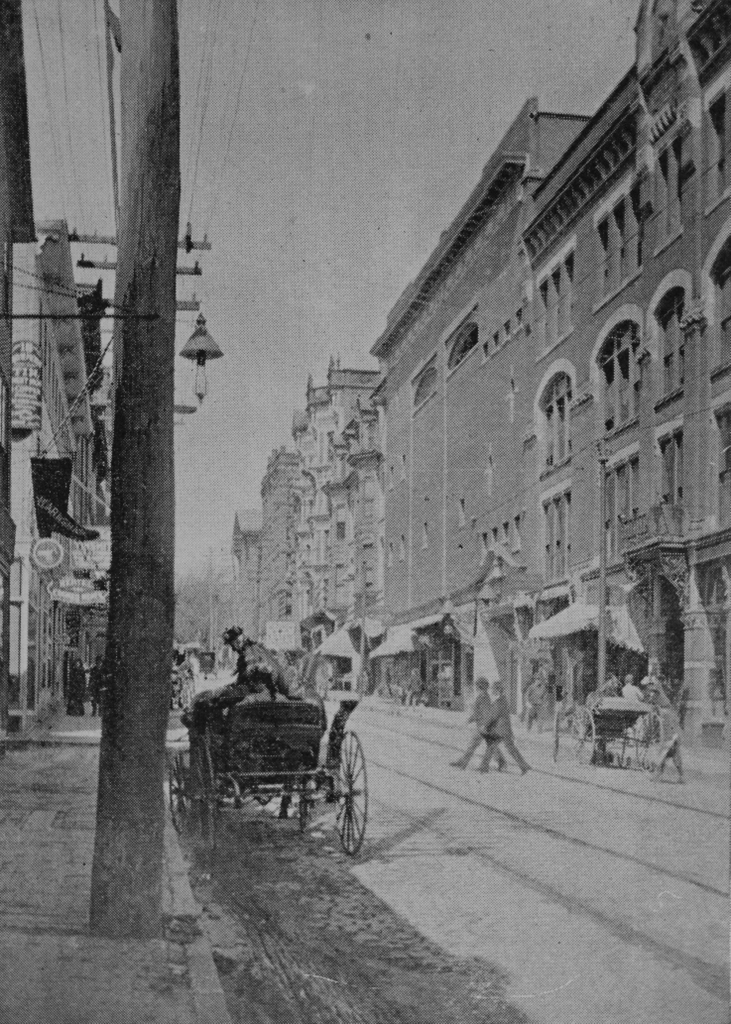 Pleasant Street in 2016: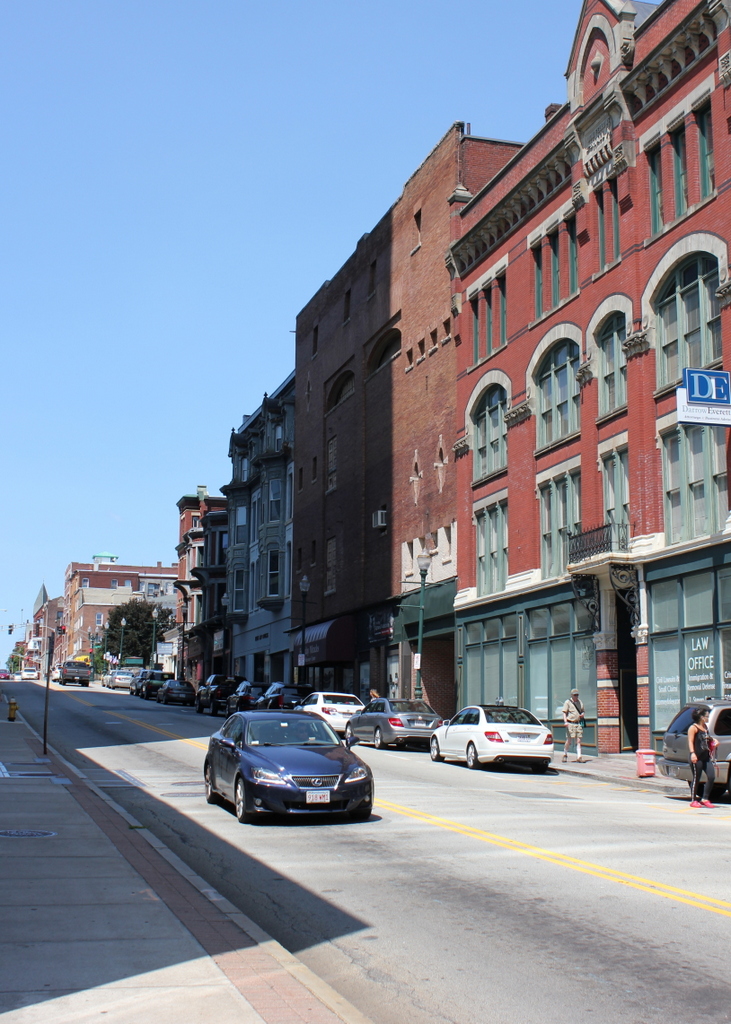 Although these two photos were taken over 120 years apart, remarkably little has changed along the north side of Pleasant Street since the late 19th century. All of the buildings on the left (south) side were demolished by the 1960s to build the current Worcester Plaza tower, but the right side of the street features a mix of Victorian architecture. Starting on the far right in the foreground is the Odd Fellows Hall, a commercial block that was built in 1880, with upper floors that were rented by the Odd Fellows for many years. Just beyond it is Lothrop's Opera House, which opened in 1891. Despite its very plain exterior, it has an elegant interior, and although now vacant it is the oldest surviving theater in the city. Beyond the theater are three brick Victorian buildings, the first of which is the Rice Block, built in the 1870s. The next one, the Lamb Block, was built in 1888, originally with five stories as seen in the first photo. The top two floors have since been removed, but otherwise the building is still standing. Finally, on the other side of the Lamb Block is the Luther-Baker Block, also built in 1888.
The buildings further in the distance in the first photo are now gone, but the remaining buildings form a significant unbroken row of 19th century buildings extending west from Main Street. As such, they are part of the Lower Pleasant Street Historic District on the National Register of Historic Places. However, the future is somewhat in doubt for Lothrop's Opera House. Its first floor storefronts remain in use, but the theater itself has been vacant for the past 10 years, and has recently been listed by Preservation Worcester as one of the city's ten Most Endangered Structures.